Hot Bulletins
POWERWOLF to release massive 'The History Of Heresy' box set and Picture Discs of 'Lupus Dei' and 'Return In Bloodred' on June, 24th!
Metal Blade Records is proud to announce three POWERWOLF releases for June, 24th. First off there will be "The History Of Heresy", a massive boxset containing two CDs and one DVD and then some!

Head over to www.metalblade.com/powerwolf to check out the song "Saturday Satan" as well as the pre-order options!

The box set includes:
• Special sized hardcover box with embossment, faint laminated
• 112-page hardcover book with liner notes, retrospective, tour and studio reports, all written by the band members. Loads of previously unpublished photos
• Three coversleeves
• "Lupus Dei" CD including five live bonustracks
• "Return In Bloodred" CD including three live bonustracks
• "The Wacken Worship" bonus-DVD
• Five photo cards with info on each band member

POWERWOLF comments: "Feels great to feature our early works in the form of such a great boxset. Working on the book "The history of heresy" brought back so many great memories - and more than ever taught us to be grateful. Grateful for having such wonderful fans and such great supporters, without whom none of this would have happened. Still hard to believe we're arround since 10 years now already, but releasing such a great package box is probably the best way to celebrate such an anniversary. Hope you all enjoy reading the book, while listening to the roots of Powerwolf - and we hope to see you all at Out and Loud Festival (www.outandloud.eu) on May 29th, where we'll celebrate our 10th anniversary with a very special headliner show!"

Additionally, and for the first time ever, "Lupus Dei" and "Return In Bloodred" will be released as Picture Discs on June, 24th in an edition of 500 copies each.

POWERWOLF is:
Attila Dorn - vocals
Matthew Greywolf - guitars
Charles Greywolf - guitars
Falk Maria Schlegel - keys
Roel van Helden - drums

http://www.powerwolf.net
http://www.facebook.com/powerwolfmetal
Hard Rock Power House Masters TESLA are back with a new album "Simplicity" out in Europe in June on Frontiers
Frontiers Records is excited to announce the release of TESLA brand new studio album entitled "Simplicity" on June 6th in Europe.

The Sacramento Rockers are back with 14 new songs offering a ride of energy that doesn't come easy for a band of rookies much less a band whose been doing this for over 20 years. "Simplicity" is TESLA's seventh all original studio album which follows a 6-years creative break from the release of the previous album "Forever More".

After a string of shows in the USA in 2013, the band went back into the studio in early 2014 and came out with a new album, which goes straight back to the TESLA roots. The band worked and produced it as they did with "Into the Now", their successful come-back album from 2004. Helped by the legendary Tom Zutaut who was the man behind the best TESLA albums, this new album rocks from start to finish, showing a variety of emotions where each song has its own twist--not sounding like another.

The first new song off the new album "Taste My Pain", was released last summer digitally via iTunes and Amazon. The track was recorded during a two-day (June 5-6, 2013) session at J Street Recorders in Sacramento. The new song is, according to the band, "A heavier song with a hard-driving beat and TESLA trademark blazing guitars."

It is possible to stream it now following this link: http://youtu.be/cqHzkUIvL-8

Guitarist Frank Hannon says about "Simplicity": "I must say that this new TESLA album is really gonna be awesome. We went in more prepared with the songs and ideas way more than Forever More, and the style is pure TESLA back to our roots. I truly believe you guys are gonna love it!"

"The opening track is called MP3", continues Hannon "and starts off with an opus intro that orchestrates into a heavy slow groove with lyrics about technology and how we miss simplicity, vinyl albums, family values...and has a heavy ass riff! Then we segue into a rock n roll song called Ricochet that talks about uncle Ted...can't wait to play this stuff live!"

"Simplicity" in the Frontiers version released across Europe, will include the following songs:

M P 3; Ricochet; Rise and Fall; So Divine...; Cross My Heart; Honestly; Flip Side!; Other than Me; Break of Dawn; Burnout to Fade; Life is a River; Sympathy; Time Bomb; 'Til that Day; Burnout to Fade (writing demo version)*

*Bonus track

TESLA

Jeff Keith: Lead Vocals
Frank Hannon: Guitars, Vocals, Piano, Bass
Brian Wheat: Bass, Vocals, Piano
Troy Luccketta: Drums and Percussion
Dave Rude: Guitars, Vocals, Bass

Produced by: Tom Zutaut and TESLA
Mixed by: Michael Wagener

EUROPEAN TOUR DATES

05/01/2014 -Milan, IT – Frontiers Rock Festival
06/05/2014 -Sölvesborg, SE – Sweden Rock Festival
06/06/2014 -Copenhagen, DK
06/08/2014 -Gelsenkirchen, DE – Rock Hard Festival
06/09/2014 -Aschaffenburg, DE
06/10/2014 -Pratteln, CH
06/12/2014 -London, UK
06/13/2014 -Donington, UK – Download Festival
Uriah Heep returns with powerful new release: Outsider
Uriah Heep, one of the pivotal hard rock groups to emerge from England in the late 1960s returns with Outsider, its 24th studio album, and the first since 2011's critically acclaimed Into the Wild album. Outsider will be released on June 6th in Europe, June 9th in the UK and June 10th in North America on Frontiers Records.

"We are very proud of our history" says founder/guitarist Mick Box, "but it is equally important to keep producing new material. This new album, Outsider, is very much a rock album in true 'Heep' style. It shows that we still have the same passion and energy for our music that we have always had."

From the opening chords of the album's hard driving rocker, "Speed of Sound", to the more introspective closer, "Say Goodbye", Outsider proves that Uriah Heep has remained a musical powerhouse, and one that can effectively balance its legendary sound with a distinctly contemporary approach. The record, which was produced by Mike Paxman (Asia, Status Quo), also introduces bassist Dave Rimmer, who joined the band last summer after the untimely death of long time member, Trevor Bolder.

Says Box of his late friend, Bolder: "We lost a world class bass player, singer, songwriter and friend. While Trevor was ill, he wanted us to continue working, so we used a bass player called Dave Rimmer, who Trevor approved of. It was only natural that Dave carried on with the band."

After major tours of Europe, Scandinavia, Russia and South America, upon the release of Outsider, Uriah Heep will launch a world tour that will take in many continents as the band promotes the new album to an eager international audience.
Formed in London in 1969 by guitarist Mick Box and late singer David Byron as "Spice", the group evolved into Uriah Heep (the name was taken from a character in Charles Dickens' novel David Copperfield) when they began conceptualizing the first record. The album Very 'eavy, Very 'umble, launched the band's distinct sound in 1970, one that was built around layered harmony vocals, swirling keyboards, and heavy guitar riffs. Current lead singer Bernie Shaw and keyboardist Phil Lanzon have been ever present since the mid 1980s, and drummer Russell Gilbrook joined Uriah Heep in 2007.

The band's repertoire features hits over five decades from the 70s through to the present day including tracks such as; "Gypsy", " Easy Livin'", "July Morning", "Look At Yourself", "Stealin'" and "Lady in Black", which went to #1 in Germany on three different occasions, and once stayed at #1 for 6 months. They have gone on to sell 40 million records, and have toured globally for 5 decades, visiting no less than 56 countries, headlining numerous festivals and arena tours, including being the first western rock band to play Russia, in 1987. Founder Mick Box has remained throughout.

Track listing for Outsider:
Speed Of Sound, One Minute, The Law, The Outsider, Rock The Foundation, Is Anybody Gonna Help Me?, Looking At You, Can't Take That Away, Jessie, Kiss The Rainbow, Say Goodbye

Preorder URIAH HEEP- The Outsider at: http://www.smarturl.it/heepoutsideramazon
For all things URIAH HEEP, please visit: www.uriah-heep.com
Follow URIAH HEEP on Facebook: www.facebook.com/uriahheepofficial

URIAH HEEP is:
Mick Box: Guitars, Vocals
Phil Lanzon: Keyboards, Vocals
Bernie Shaw: Lead Vocals
Russell Gilbrook: Drums, Vocals
Dave Rimmer: Bass, Vocals

Confirmed Tour Dates:
JUNE 05.06.14 Solvesborg Sweden Rock Sweden
07.06.14 Espoo Kivenlahtirock Festival Finland
08.06.14 Kauhava Hotel Kauhava Finland
09.06.14 Pori Promenade-Keskus Finland
10.06.14 Salo Teatteri Provinssi Finland
11.06.14 Lahti Sibeliustalo Finland
13.06.14 Alta Alta Soul and Blues Norway
14.06.14 Haminkeln Thunderbike fest Germany

JULY
10.07.14 Sierre Sierre Blues Festival Switzerland
25.07.14 Nova Gorica Rock Batuje Slovenia
30.07.14 Lauchheim Schloss Kapfenburg Germany

AUGUST
01.08.14 Graz Seerock Festival Austria
06.08.14 Schaffhausen Stars In Town Switzerland
30.08.14 Stadtallendorf SUMMER-ROCK open air Germany
DELAIN debuts at Number 44 in UK charts
After their highly acclaimed, brand new album The Human Contradiction ( out now on Napalm Records ), a tour + numerous sold out shows with Within Temptation, the rising symphonic metal band DELAIN now have another reason to celebrate: With their 2nd studio album, the band just entered the charts and claimed high chart positions all over the world!

DELAIN would like to thank everyone for the amazing support, and it proves yet again, that as a loud band, metal can and should rule the charts!

For More Info Visit: www.delain.nl www.facebook.com/delainmusic

"The Human Contradiction" is out now via Napalm Records
BUY IT HERE: http://www.amazon.co.uk/
AMERICAN ROCK ICON RICHIE SAMBORA COMING TO LONDON
PERFORMANCE TO FEATURE SPECIAL GUEST ORIANTHI
Celebrated American rock icon Richie Sambora will play O2 Academy Islington in London on Friday 13th June. Richie Sambora has become known throughout his remarkable 30-year career for his raw vocals, indelible songwriting and world-class guitar playing. As both an acclaimed solo artist and a founding member of multi-platinum, Grammy-winning band Bon Jovi, Richie has sold over 130 million albums worldwide and has co-written over 20 Top 40 hits and 11 Top 10 hits, including "Livin' On A Prayer," "You Give Love A Bad Name" and "Wanted Dead or Alive." He was inducted into the Songwriters Hall of Fame in 2009.
In addition to his work with Bon Jovi, he has released three acclaimed solo albums that have highlighted a more personal and intimate side to Richie's songwriting: 1991's Stranger in This Town, and 1998's Undiscovered Soul and 2012's Aftermath of the Lowdown, which spawned the powerful single "Every Road Leads Home To You."
For this concert, Richie Sambora will be on stage with the incredible Orianthi, Australian singer-songwriter and guitar goddess who has as lead guitarist to some of the biggest superstars in the world (Alice Cooper, Michael Jackson).
FRIDAY 13th JUNE - O2 ACADEMY ISLINGTON, LONDON
DIE SO FLUID - THE OPPOSITES OF LIGHT
'The Opposites Of Light' is the long awaited fourth studio album from London/Los Angeles based trio Die So Fluid. Right from the band's inception DSF sat awkwardly with their peers -as a band with little inclination to adhere to the restrictions of musical pigeon holes and trends. But being the weird looking stepchild of the British Nu Metal scene was a lifetime ago - and with each recording Die So Fluid have flaunted their individuality.
'The Opposites Of Light' began as a tongue in cheek working title for the new record - because the material was going to be dark and heavy. As the writing progressed the record started to live up to this name. Eight songs featuring the bands heaviest playing to date, delving into dark and introspective depths only previously hinted at. Egyptian violin virtuoso Samy Bishai returns to provide strings on several of the recordings and is joined by Ivan Hussey on cello. The band entirely self-produced the record to maximise the time spent on performances and sounds, and after extensive tracking Mark Williams returned to mix. Also featured is a mix of 'Comets' by long-time supporter, and renowned producer, Sylvia Massy (Tool, System Of A Down, Johnny Cash…). The result is the most complete Die So Fluid record yet, with a flair for heavy rock, post punk experimentation and vampiric desert ballads.
UK TOUR
Apr 26 2014 GLASGOW Audio
Apr 27 2014 MANCHESTER Roadhouse
Apr 28 2014 BIRMINGHAM Rainbow
Apr 30 2014 YORK Duchess
May 1 2014 SOUTHAMPTON Talking Heads
May 2 2014 LONDON Surya
May 3 2014 BOURNEMOUTH Soundcircus
-further dates tbc-
Aug 15-17 2014 Alt-Fest MMXIV Boughton House, Kettering, Northhampshire, NN14 1BJ
NEW ALBUM "SPACE POLICE - DEFENDERS OF THE CROWN" OUT NOW!
This past weekend the new EDGUY-album "SPACE POLICE - Defenders Of The Crown" has been released in Europe; it will also hit stores in the US next week! ("Space Police isn't just the best thing EDGUY have released in years, it is one of the best power metal albums released in years." - Planetmosh.com). The new album is available as a limited 2CD-Digibook-version, standard-CD, 2LP, and download. The large deluxe edition book is pretty much already sold out! On Saturday, March 3rd Edguy will promote their first single "Love Tyger" on German TV (ARD) by delivering the walk-in anthem for boxing world champion Arthur Abraham. In autumn EDGUY will set off on their SPACE POLICE WORLD TOUR, visit edguy.net to make sure you get your ticket!
The new album SPACE POLICE - DEFENDERS OF THE CROWN has now been released and has received amazing reactions. The press has already stated that the band's euphoria is absolutely appropriate and that EDGUY have delivered another milestone in the band's history. Still, nobody can find better words for it than YOU, the fans! So now it's your turn to show your skills and say a lot in a few words: What's YOUR opinion of the new album? What do you feel when listening to it? How would you describe it to other fans? Post your personal review at Amazon and also send a copy of it to reviews@edguy.net. The results will later be presented to the band members who will choose the most suitable ones that will be published at edguy.net. Furthermore the author will get the chance to win one of three hand-signed and personalized posters. One lucky person will have the chance to win a meet and greet for two with the band on the forthcoming tour.

http://www.edguy.net
LEGION TEMPEST RELEASE LOOMS CLOSER
LEGION'S sixth studio album TEMPEST has been put back to May 2nd due to delays caused by the Easter public holidays. Sound samples
Will be available from this Thursday at www.z-records.com
California Breed premieres webisode on Classic Rock
CALIFORNIA BREED, the powerful new rock trio--featuring legendary vocalist-bassist GLENN HUGHES, drummer extraordinaire JASON BONHAM and 23-year-old newcomer guitarist-singer-songwriter ANDREW WATT--have premiered the first in a series of "making of" clips from the recording of their self-titled debut album released in the UK on May 19 on Frontier Records. Watch the first clip today, April 22 exclusively on ClassicRockMagazine.com – www.classicrockmagazine.com/news/2014-04-22/exclusive-california-breed-on-the-making-of-their-new-album.
Tune into ClassicRockMagazine.com every Tuesday for the next five weeks for another interview with the band.
Mixing massive riffs, gutsy vocals and gale force rhythms, the hard-hitting trio's first single "Sweet Tea" has hit #7 on the U.S. Classic Rock chart and continues to climb. Watch the video for the explosive track which premiered on USA TODAY, here: http://tinyurl.com/mmp7mxq. Recently the group debuted an animated lyric video for the song "Midnight Oil" on Classic Rock. The video was created by Nev Todoric who spearheads the interactive media production company The Young Astronauts. Watch the clip here: www.youtube.com/watch?v=qF_pm7mLqXs. "Midnight Oil" and "Sweet Tea" are available as an instant grat tracks by pre-ordering the album exclusively from iTunes worldwide via this link: http://smarturl.it/CaliforniaBreed.
CALIFORNIA BREED was produced by Dave Cobb (Jamey Johnson, Rival Sons, Shooter Jennings), and recorded at his Nashville studio and features equal co-writing credits among the three-man line-up. The album features 23-year-old guitarist ANDREW WATT, who was originally introduced to Glenn Hughes by Julian Lennon at a party in LA in 2013. Expect CALIFORNIA BREED to announce a U.K., European and U.S. tour soon.
CALIFORNIA BREED will be available as a CD, digital download and a Deluxe Edition CD + DVD featuring the bonus song "Solo," two video clips and a documentary. Fans that pre-order the digital download on iTunes will receive an instant download of the first single, "Sweet Tea" upon ordering. The iTunes and Amazon pre-order links are as follows: iTunes: http://smarturl.it/CaliforniaBreed Amazon CD: http://smarturl.it/CB_Amz and CD Deluxe Edition CD + DVD: http://smarturl.it/CB_AmzCDDVD.
www.californiabreed.com , www.facebook.com/CaliforniaBreed, https://twitter.com/CaliBreedBand
Jonny Lang plays Shepherd's Bush this Friday followed by webcast
American guitarist and singer-songwriter, Jonny Lang returns for a one-off UK concert at London O2 Shepherd's Bush Empire on Friday April 25th. Tickets: BookingsDirect.com and 0844 338 0000.
On Saturday April 26th, at 4pm Jonny will perform 6 songs at the grand opening of the Texas Bar.B.Q restaurant "The Big Easy" in Covent Garden, where Jonny's performance will be filmed for a live worldwide webcast. Visit bigeasy.co.uk for more information.
In 2013, Jonny released "Fight For My Soul", his first studio album in seven years. BBC Radio 2 made it their "Album Of The Week".
"This album's something I've been wanting to do for a long time," says Lang. "Some of these songs may surprise people. Creatively, I think there is a lot more going on inside of me than I've been sharing on record so far. Much of what I've experienced through music and life is in these songs."
Since the release of his 1997 major label debut "Lie To Me", the then 16 year-old Lang has built a reputation as one of the best live performers and guitarists of his generation.
TYSON LESLIE RECEIVES LIFETIME ACHIEVEMENT AWARD
Friday, the 11th of April is a day that will live on in Tyson Leslie's mind for quite a while to come. That's the night the multi-instrumentalist was bestowed with a Lifetime Achievement Award by Project Backstage as part of the 4th annual Midwest Music Awards ceremony.

"What an absolute honor and evening of surreality!" exclaimed Leslie. "It's been one incredible weekend being among so many outstanding musical peers all in one place. The awards show was unlike anything I'd ever performed, and I was proud, but greatly humbled as well to be a part of something so extraordinary!"
Leslie began making a name for himself throughout the Midwestern United Stated, and in Kansas City in particular, when he was just a teenager. Getting his feet wet by playing guitar in local metal bands which, in turn led to a keyboard stint with another local act before playing various instruments in different bands, often at the same time.

"Music is pretty well all I've known and all I've done with the majority of my life," relates Tyson, who has gone to be a sideman role for the likes of Corey Taylor (Stone Sour), George Lynch (Dokken / Lynch Mob) and Paul Gilbert (Mr. Big / Racer X), amongst others. "I have zero limitations when it comes to genre exploration. Hell, I'll even play a polka if you ask me to. There's something to be found in every style out there. There's always something to love if you dig deep enough."
In 2014, Tyson Leslie released his first solo album,Train Wrecks, Havoc & Heartbreak, mostly a power pop affair, which has traces of Butch Walker, Cheap Trick and Tom Petty sprinkled throughout. "I love my metal and some R&B and funk, but when it comes to writing my own songs, this is where it's at for me," he says. "I love a good pop rock song and hopefully people think that I have about fourteen of those on this album."
Train Wrecks, Havoc and Heartbreak is out now.
Relevant Links: www.tysonleslie.com
https://www.facebook.com/tysonlesliemusic
London metallers SAVAGE MESSIAH have been nominated for an award at this year's Metal Hammer Golden Gods
The band have been nominated in the "Best New Band" category, following the release of their new album, THE FATEFUL DARK, which has proven to be a hit amongst critics and fans alike.

SAVAGE MESSIAH frontman DAVE SILVER comments:

"We're feeling extremely honoured right now to be have been recognised by Metal Hammer and nominated for 'Best New Band' at this year's upcoming Golden Gods awards. We're all serial attendees at the Gods so we know what a truly killer event it always is, and to take part in it as a nominee will be incredible. We humbly ask that you go to their website and vote for us, as winning it would be a monumental achievement for our band! We'd like to extend a massive thanks to everyone who has supported us and who continues to support Savage Messiah!"

Vote for SAVAGE MESSIAH in the "Best New Band" category at the Metal Hammer Golden Gods now at http://goldengods.metalhammer.co.uk/vote

Watch SAVAGE MESSIAH's music video for the track "Hellblazer", featuring famed London contortionist PIXIE LE KNOT (GAME OF THRONES Season 3, THE DEVIL INSIDE), at http://youtu.be/qMLgbl7yU98

SAVAGE MESSIAH members DAVE SILVER and JOFF BAILEY recently took over the Lyn Connolly Rock Residency on Roundhouse Radio, with the show due to air on Tuesday, April 15th from 11pm to midnight UK time. Tune in then at http://www.roundhouse.org.uk/roundhouse-radio

Don't miss SAVAGE MESSIAH on tour at the following shows:

Apr. 19 - Norwich, UK - Thrashersaurus Festival
Apr. 28 - London, UK - Underworld (w/ TOXIK)
May 17 - San Antonio, Ibiza - Hard Rock Hell Road Trip
Jun. 28 - South Lanarkshire, UK - Les-Fest
Jul. 19 - Manchester, UK - SOS Festival
Aug. 16 - Kettering, UK - Alt-Fest
Dec. 13 - London, UK - Underworld (w/ LAWNMOWER DETH, EVIL SCARECROW)

Get more SAVAGE MESSIAH news and info:

Facebook - http://www.facebook.com/SavageMessiahMetal
Twitter - http://twitter.com/savagemessiah
Pearl Jam add special guests Black Rebel Motorcycle Club to Milton Keynes Bowl show
Pearl Jam today announce that Black Rebel Motorcycle Club will join them as special guests at their Milton Keynes Bowl show on Friday 11th July. Tickets for the show are on sale now priced £65 (subject to per-ticket charge plus order processing fee) and are available from www.livenation.co.uk or www.ticketmaster.co.uk. Big Green Coach, the Music Travel Company, will be operating a national network of return coach services direct to the gates of the Milton Keynes Bowl. For more information visit www.biggreencoach.co.uk/pearljamcoach
Pearl Jam are set to for over two hours at the July date, which is the final show of their 11 date 2014 European tour. The band's summer tour kicks off on June 16th in Amsterdam, includes two festival headlining slots (Open'er Festival on July 3rd and Rock Werchter Festival on July 5th), and wraps up with two UK dates, at Leeds Arena on July 8th and the Milton Keynes Bowl show on July 11th.
Written by the band and produced by Brendan O'Brien, Pearl Jam released their much-anticipated tenth studio album 'Lightning Bolt' in October. It is their first studio album in four years, and their tenth to date. It debuted at number 2 in the UK charts, their highest chart position since 'Vs' while also debuting at number 1 on ITunes in over 50 countries and became their 5th number 1 album in their native US.
MON 16TH NETHERLANDS, AMSTERDAM, ZIGGO DOME
FRI 20TH ITALY, MILAN, SAN SIRO STADIUM
SUN 22ND ITALY, TRIESTE, STADIO NEREO ROCCO
WED 25TH AUSTRIA, VIENNA, STADHALLE
THURS 26TH GERMANY, BERLIN, KINDL-BUHNE WUHLHEIDE
SAT 28TH SWEDEN, STOCKHOLM, FRIENDS ARENA
SUN 29TH NORWAY OSLO, TELENOR ARENA
THURS 3RD POLAND, GDYNIA, OPEN'ER FESTIVAL
FRI 5TH BELGIUM, WERCHTER, ROCK WERCHTER FESTIVAL
TUE 8TH UK, LEEDS, LEEDS ARENA
FRI 11TH UK, MILTON KEYNES, MILTON KEYNES BOWL
Twilight Force - Tales Of Ancient Prophecies
Hailing from Falun, from the same town as Sabaton, the band have the mission to bring back The Golden Age of Epic Symphonic Power Metal!
And Twilight Force really knows how to combine strong melodies with orchestral arrangements and fast tempos!
The band wants to create an intense and memorable listening experience; immersing the audience in a magic universe filled with wonder, heroic tales and mesmerizing mythical worlds.
The first sign from the band will be the single "The Power Of The Ancient Force" which is taken from the upcoming album "Tales Of Ancient Prophecies" that is set for a release early June.
URL lyric video "The Power Of The Ancient Force": http://youtu.be/XJ7mCRncAXE
Official Live dates: Aug 16th - Falun, Sabaton Open Air
Line-Up: Christian Hedgren - Vocals, Felipe - Lead, Solo and Acoustic Guitars, Lute Daniele - Keyboards, Piano, Cembalo, Violin Borne - Bass Roberto - Drums, Percussion
Album Release on: 2014-06-06
WEB: http://www.twilightforce.com/ https://www.facebook.com/pages/Twilight-Force/548969448494708
ARENA ROCKERS NIGHT RANGER'S NEW STUDIO ALBUM "HIGH ROAD" CONFIRMED FOR JUNE 10TH NORTH AMERICAN RELEASE VIA FRONTIERS RECORDS
Iconic arena-rockers Night Ranger are set to release their new studio album, HIGH ROAD, on June 6th in Europe and June 10th in North America via label home Frontiers Records. Produced by the band itself, HIGH ROAD will be available in two formats – a standard CD version and a deluxe version which includes two bonus tracks and a DVD featuring a background look at the making of the album along with video clips. To access the cover art for HIGH ROAD, which incorporates elements of the artwork from the band's previous releases, please click here and see below for the full track listing. Click here to check out an EPK on the making of the album. HIGH ROAD can be pre-ordered now at Amazon as the standard version here, and as the deluxe version here. The album's full track listing can be seen below. Look for the band to tour North America and around the globe this year in support of HIGH ROAD.

Of the new album, frontman/bassist/songwriter Jack Blades commented, "It's almost summer and a great time to take a trip down the HIGH ROAD! Our new record features classic Night Ranger feel-good, high-energy kick-ass rock n' roll. We can't wait for our fans to hear." Drummer/singer Kelly Keagy added, "We're so proud of this new record and excited to get back on the road to bring the new music to our fans."

Night Ranger's legendary hits "Sister Christian," "(You Can Still) Rock in America," and "Don't Tell Me You Love Me" are songs that have each significantly impacted popular culture and expanded their ever-growing fanbase since the band's inception thirty years ago. Over the years, the band's music has made notable contributions to and been featured in many different areas of media and popular culture. Night Ranger's songs can be heard in the Rock Band and Guitar Hero video games; Rock of Ages hit Broadway musical and film; the Oscar-nominated film Boogie Nights; FOX's hit TV Show American Dad; JBL's "Hear The Truth" campaign; and many more! To date, Night Ranger has sold 17 million units worldwide and boasts several platinum- and gold-certified albums. Night Ranger is Jack Blades (bass guitar, vocals), Kelly Keagy (drums, vocals), Brad Gillis (lead & rhythm guitars), Joel Hoekstra (lead & rhythm guitars) and Eric Levy (keyboards).

Night Ranger HIGH ROAD track listing:

1. High Road
2. Knock Knock Never Stop
3. Rollin' On
4. Don't Live Here Any More
5. I'm Coming Home
6. X Generation
7. Only For You Only
8. Hang On
9. St. Bartholomew
10. Brothers
11. L.A. No Name
12. The Mountain Song*

*only available on deluxe edition

For more information please visit: www.nightranger.com www.frontiers.it
H.E.A.T. unleash their long-awaited new studio album Tear Down The Walls
Released on April 14th, 2014 via earMUSIC, featuring the new single 'A Shot At Redemption' taken from the same titled 4-track EP - released February 14th, 2014
"What can you say about H.E.A.T? If you don't like these energetic Swedes you must be dead inside, as this year they've shown the UK crowd how to be the most complete band on the planet." - Classic Rock Magazine
April 14th, 2014 sees the UK release of the long awaited new studio album 'Tearing Down The Walls' by Swedish rock band H.E.A.T via earMUSIC.
Once again the band decided the move into Bohus Studio with Grammy-award winning producer Tobias Lindell and created an explosive, fresh sound.
The first sneak peak of the album is the lead single 'A Shot At Redemption'. It confirms all that H.E.A.T showed before and more: a catchy hookline, a driven beat, the obligatory guitar solo and the raw, beyond comparison vocals of singer Erik Grönwall.
'A Shot At Redemption' will be released digitally as part of a 4-track EP on February 14th, 2014 via earMUSIC.
Added on top to the 'A Shot At Redemption'-EP are the previously unreleased 'Under Your Skin', a goosebumps worthy acoustic version of H.E.A.T's 'In And Out Of Trouble' and a sensual cover of one of the greatest ballads, 'She's Like The Wind'.
Four songs to enjoy the energetic and explosive side of H.E.A.T and their great talent for ballads, to ease the wait for the very anticipated new studio album. Follow the link to watch what H.E.A.T has to say about 'Tearing Down The Walls':http://youtu.be/LYjLPVTc7PUU.
'Tearing Down The Walls' – their brand new studio work – is the follow-up to the successful 'Address The Nation' which was praised by media worldwide as one of the best album's in 2012 and consolidated the band's reputation as the new leading band in hard edged melodic rock.
H.E.A.T had a huge hit in Scandinavia with the song '1000 Miles' in 2009 and the band's 2nd Album, 'Freedom Rock', was nominated as one of the Top 50 albums in 2010 by Classic Rock Magazine UK. Since then, they have been touring all over the world, convincing everyone with their powerful performance.
In a moment when artists like Foreigner, Journey and Whitesnake are enjoying a second youth, when teenagers are re-discovering the melodic approach to hard rock which these artists have mastered and when proudly wearing their logo on T-shirts all of a sudden turned "hip", when classic hard rock songs are again in the single charts and among the most downloaded … – H.E.A.T is the hope for carrying this genre to the future. They are young, ambitious and full of energy.
H.E.A.T's music is not a revival, and it's not nostalgic. Still… it's by far the best you can have today if you love "classic rock" or "AOR"… or more simply if you think that rock music means energy, great songs, and the ambition to be on top of the world.
The band will hit the road in 2014. On March 7th they will support the Scopions in Madrid. On October 24th they will headline Firefest in Nottingham, UK. More dates will be announced soon.
Tracklist – A Shot At Redemption EP
1. A Shot At Redemption
2. Under Your Skin
3. In And Out Of Trouble (Acoustic)
4. She's Like The Wind
H.E.A.T line-up: Erik Grönwall – Vocals, Eric Rivers – Guitar, Jimmy Jay – Bass, Jona Tee – Keyboards, Crash – Drums
www.heatsweden.com
www.ear-music.net
www.youtube.com/earMUSICofficial
www.facebook.com/earMUSICofficial
"FISH" - "MOVEABLE FEAST UK TOUR" MAY 2014
Today, Scottish singer and songwriter FISH unveils the striking video for his new single Blind To The Beautiful. Featuring breathtaking imagery, much of it courtesy of Greenpeace, the video shines a light upon the huge ecological disasters that climate change is already bringing to the world. The video and single precedes his upcoming his UK tour dates in May.
The single is available to pre-order on iTunes. Blind To The Beautiful features upon the album A Feast Of Consequences, which is released through Cobalt Music in the UK on April 28. A remarkable collection that is being hailed as the finest of his long and illustrious career, the album is produced by Calum Malcolm (The Blue Nile/Prefab Sprout). Watch and embed the stunning new video HERE.
FISH, the critically acclaimed progressive rock singer/songwriter, and former lead singer of Marillion, will embark on an extensive 13-date UK tour in May 2014. Billed as "The Moveable Feast Tour," the UK trek is named after his upcoming album "A Feast Of Consequences", released on September 13th and exclusively available for pre-order from his official website http://fishheadsclub.com/.
Tickets, priced £22.50, can be booked online from www.thegigcartel.com or by calling 0844 478 0898.
Fish will perform songs from the new album, as well as his solo album tracks, including early Marillion classics.
Dates include: Sheffield City Hall (May 2), Liverpool o2 Academy (May 3), Durham Gala Theatre (May 4), Wolverhampton Robin (May 6), Norwich Waterfront (May 8), London Islington Assembly Hall (May 9), Cardiff Globe (May 10), Bristol Fleece (May 11), Brighton Concorde (May 13), Exeter Phoenix (May 15), Northampton Roadmender (May 16), Holmfirth Picturedrome (May 17), and Glasgow o2 ABC (May 18).
The new album "A Feast of Circumstances" features over 68 minutes of original material including "The High Wood Suite" and six other songs produced by Calum Malcolm (13th Star, Blue Nile, Prefab Sprout) and written by Fish, Steve Vantsis, Foss Paterson and Robin Boult.
The Deluxe Limited Edition will be available on 25th September, but can be ordered from the 14th September from http://fishheadsclub.com/.
The Deluxe Limited Edition Version contains a 'Making of' DVD "Preparing the Feast" directed by David Barras, which includes live concert footage, studio footage, demos, interviews and other versions of the songs with both discs housed in a beautiful 100 page casebound book with exquisite artwork designed by Mark Wilkinson and containing his illustrations/drawings/paintings/photography as well as lyrics and other writings from Fish housed inside a sturdy slipcase. It also comes with a 24 bit FLAC download and PDF of the album artwork.
The album, which has a running time of 68 minutes, is available as a standard jewel case with 20 page booklet, a 24 bit 44.1 khz FLAC and a 320 BPS MP3, together with PDF files of the 20 page booklet.
Any orders that were placed before 31st August 2013 will receive an A5 digital print taken from the album artwork, personally autographed by both Mark Wilkinson and Fish as well as a code for a 24- bit high quality download of the album.
MP3 and 24-bit High quality downloads and a standard CD with 12 page booklet of 'A Feast of Consequences' will be available to buy through the new shop on the website after the release date in September. The deluxe limited edition will still be available after August 2013 but without the signed print. A double vinyl album will be made available in November 2013.
"It's been a while since '13th Star' was released and this new album has been a long time coming," says Fish. "I've been writing with Steve, Foss and Robin for over a year now, making sure that I was going to be delivering something very special and an album I can be proud of. It's a very elaborate project on all levels and a major investment for an independent artist like me who exists only with the backing from my fans. Mark and I have put together a package that we think is the finest we have worked on in the 30 years we have been working together."
"MOVEABLE FEAST UK TOUR" - MAY 2014
24 HR BOX OFFICE - 0844 478 0898
Book Online: www.thegigcartel.com
BLACK LABEL SOCIETY'S NEW STUDIO ALBUM "CATACOMBS OF THE BLACK VATICAN"
RELEASED IN THE UK ON MONDAY 7th APRIL 2014
Guitar icon and Black Label Society frontman Zakk Wylde has announced a brand new studio album entitled "Catacombs of the Black Vatican," released April 7th via Mascot label Group in the UK and Europe.
"Catacombs of the Black Vatican" is the first all-new Black Label Society studio album since "The Order of the Black" (2009), which debuted at #4 on the Billboard Top 200 chart.
In 2013, the band released the 2-CD set and DVD "Unblackened," which found Black Label Society in a mellower mood in a performance filmed at Club Nokia in Los Angeles.
Since their inception in the late 1990s, Black Label Society, formed by guitar legend Zakk Wylde, has been at the forefront of the rock genre. Their taste for hard riffs and blazing solos has resulted in a slew of hugely successful albums and a reputation as one of the most powerful live bands of their generation.
Zakk Wylde, hailed as one rock's greatest guitar heroes, served as Ozzy Osbourne's guitarist for over 20 years in addition to his work with BLS. This collaboration led to a string of multi-platinum albums, including Osbourne's biggest selling "No More Tears," for which Wylde wrote all the music.
Recently bestowed with such accolades including "Metal Guru" from the UK's recently held Classic Rock Awards, "Golden God" by Metal Hammer and the "Best Guitarist" Award from Revolver Magazine, Wylde has proven time and time again that his songwriting, guitar prowess, and on-stage persona, along with his larger-than-life personality, have made him a force to be reckoned with.
Black Label Society continues to captivate fans around the globe. "Catacombs of the Black Vatican" promises to be another incredible chapter in the band's catalogue.
BLACK LABEL SOCIETY - ZAKK WYLDE – VOCALS/GUITAR, DARIO LORINA - GUITAR, JOHN DESERVIO - BASS, CHAD SZELIGA - DRUMS
ALBUM TRACK LISTING - 1. FIELDS OF UNFORGIVENESS, 2. MY DYING TIME, 3. BELIEVE, 4. ANGEL OF MERCY, 5. HEART OF DARKNESS, 6. BEYOND THE DOWN, 7. SCARS, 8. DAMN THE FLOOD, 9. I'VE GONE AWAY, 10. EMPTY PROMISES, 11. SHADES OF GRAY, 12. DARK SIDE OF THE SUN (*BONUS TRACK), 13. BLIND MAN (*BONUS TRACK)
*Available on the limited edition CD and the digital deluxe edition
blacklabelsociety.com zakkwylde.com mascotlabelgroup.com www.facebook.com/blacklabelsociety https://twitter.com/zakkwyldebls http://instagram.com/zakkwyldebls# www.facebook.com/zakkwylde?fref=ts
California Breed
NEW POWERHOUSE TRIO FEATURING LEGENDARY VOCALIST- BASSIST GLENN HUGHES, DRUMMER EXTRAORDINAIRE JASON BONHAM AND 23-YEAR-OLD NEWCOMER GUITARIST-SINGER-SONGWRITER ANDREW WATT
SELF-TITLED DEBUT ALBUM RELEASED BY FRONTIERS RECORDS, UK RELEASE: MONDAY MAY 19, 2014
AVAILABLE ON CD AND CD/DVD DELUXE EDITION
Think of California and you think of brilliant color and bright sunlight. Think of a breed and it's all about bloodlines and brotherhood. Put the two together as CALIFORNIA BREED, and you have the most exciting new band of 2014, built around the foundation of legendary vocalist-bassist Glenn Hughes, drummer extraordinaire Jason Bonham and 23-year-old newcomer guitarist-singer Andrew Watt.
Mixing massive riffs, gutsy vocals and gale force rhythms, this powerful three-piece band will release their self-titled debut album in the UK on Monday May 19th on Frontiers Records. The album is produced by Dave Cobb (Jamey Johnson, Rival Sons, Lindi Ortega, Shooter Jennings). Look out for future announcements on the band at www.californiabreed.com.
CALIFORNIA BREED was recorded at Cobb's Nashville studio and features equal co-writing credits among the three-man lineup. "It's proper rock," Hughes told Classic Rock Magazine - "but at the same time it's very now. Andrew is as influenced by Mick Ronson as he is Jimmy Page."
"This kid is an amazing guitarist," says Bonham. "The first time we met I thought he looked like the white Jimi Hendrix. He plays in the studio likes he's onstage!"
Glenn Hughes, nicknamed The Voice of Rock, is a true original, a legendary icon whose credits include Deep Purple and guesting with everyone from Black Sabbath to Earth, Wind & Fire, and his most recent collaboration with rock supergroup Black Country Communion.
No other rock musician has carved such a distinctive style blending the finest elements of hard rock, soul and funk. That astonishing voice is Hughes' calling card.
The legacy of Led Zeppelin lives on in Jason Bonham, British drummer and son of Zep's legendary John Bonham. He has inherited the best of his father's skills while mastering his own distinctive and dynamic technique. Jason has followed his own distinctive path over the years, fronting his own successful outfits like Bonham, and playing with Led Zeppelin, Foreigner, Heart and, most recently, movie composer Hans Zimmer.
Andrew Watt is a soulful singer/songwriter and multi-instrumentalist whose high-energy aggressive style and creative spirit are synonymous with the energy and vibe of New York City.
"I live in the moment, it's all about now," says Hughes. "California Breed is exactly where I live, breathe and where my freak flag flies".
MOTHER ROAD - Drive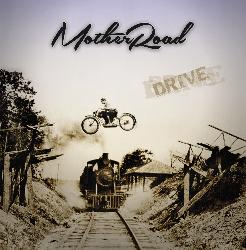 MOTHER ROAD is the brainchild of Austin, TX (USA) based rock singer Keith Slack and Berlin (Germany) based guitarist Chris Lyne.
Named after "The Mother Road", another name for the US' legendary, historic Route 66 highway, this international Hard Blues Rock band is impressively transferring the vintage sounds and the trademarks of this genre into the new decade. Founded in 2011 and based on mutual musical influences, Slack & Lyne promptly felt the chemistry between them was right and the song-writing process soon accelerated. In the meantime, the line-up was completed with keyboard player Alessandro Del Vecchio, drummer Zacky Tsoukas and bassist Frank Binke.
Guitarist Chris Lyne is well known for his astonishing work with his previous group Soul Doctor. His main influences include some of the greatest British guitar players such as Gary Moore, Jimmy Page, Paul Kossoff and John Sykes. American singer Keith Slack acted as frontman of the bands Steelhouse Lane and Michael Schenker Group (MSG), and also his own blues-influenced Hard Rock band Mudpie. Slack's influences include a whole variety of styles and music from bands including Paul Rodgers, Led Zeppelin, The Black Crowes, King's X and The Cult.
"Drive" is the band's first full-length album and will be released on the group's very own Road Songs label with the distributor AOR Heaven.
Line-up: Keith Slack – vocals, Chris Lyne – guitars, Zacky Tsoukas – drums, Frank Binke – bass, Alessandro Del Vecchio – hammond & piano
Track list: 1. The Sun Will Shine Again, 2. Feather In Your Hat, 3. Drive Me Crazy, 4. Out Of My Mind, 5. These Shoes, 6. Dangerous Highway, 7. Poor Boy (Long Way Out), 8. Dirty Little Secret, 9. Blue Eyes, 10. Still Rainin, 11.On My Way
Sound clips in advance:
MOTHER ROAD - Drive Me Crazy (Edit)
MOTHER ROAD - Out Of My Mind (Edit)
MOTHER ROAD - The Sun Will Shine Again (Edit)
FATAL SMILE - R.I.P. !
At some point in your life you'll have to 'kill your darlings'...and it's with a heavy heart I have to inform you that I'm laying my dear band FATAL SMILE to rest...
I sure know it's a really bad timing with a new album to be released & we just kicked off our first show of the tour last nite... But at a certain point in life you'll have to make decisions if things are really worth doing it...??
I have come to that point when the answer is no, it's no longer worth sacrificing everything in my life, my heart & soul just to keep the 'FS-train' rolling...
It's been an epic journey since I started the band back in 1995 & I had a blast 'living the dream'...
A million thank's to all of you for your endless support & love during those 'Fatal years' & thank's to all the band members during this time.I will sure keep writing & playing music, that's for sure!!!Take care & be well.
Peace & Love, Yüksel Unutmaz aka 'MR. Y'"
Blackberry Smoke UK Tour Tickets On Sale Now
Atlanta-based southern rockers BLACKBERRY SMOKE announced dates earlier this week for a European tour, with tickets now on sale for the UK leg.

Following an exclusive pre-sale for UK fans on Wednesday, tickets are now on sale to the general public and sure to be snapped up fast following the band's recent sold out UK tour. BLACKBERRY SMOKE's latest album, THE WHIPPOORWILL, was released in Europe in February and stormed into the UK albums chart at number 30.

Get tickets for the UK shows now at http://bit.ly/bbs-tickets

See BLACKBERRY SMOKE on tour in Europe at the following shows:

Oct. 15 - Dublin, Ireland - The Academy
Oct. 16 - Glasgow, UK - O2 ABC
Oct. 17 - Manchester, UK - The Ritz
Oct. 19 - London, UK - O2 Shepherd's Bush Empire
Oct. 21 - Cambridge, UK - Junction
Oct. 22 - Birmingham, UK - The Institute

Oct. 24 - Paris, France - Alhambra
Oct. 25 - Cologne, Germany - Kantine
Oct. 26 - Hengelo, Netherlands - Metropool
Oct. 27 - Amsterdam, Netherlands - Melkweg
Oct. 29 - Leuven, Belgium - Depot
Oct. 30 - Mannheim, Germany - Alte Seilerei
Oct. 31 - Zurich, Switzerland - Komplex Klub
Nov. 02 - Nuremburg, Germany - Hirsh
Nov. 03 - Berlin, Germany - C-Club
Nov. 04 - Esbjerg, Denmark - Tobakken
Nov. 06 - Malmo, Sweden - KB
Nov. 07 - Gothenburg, Sweden - Tradgarn
Nov. 08 - Oslo, Norway - John Dee
Nov. 09 - Stockholm, Sweden - Tryol

View the tour flyer at http://bit.ly/1k80z7R

THE WHIPPOORWILL (3 BONUS TRACK UK/EU EDITION) is available now on digipak CD and limited edition coloured vinyl LP. The album is also available in an ultra-limited edition pine box set for collectors and mega-fans. The authentic pine box is hand-stencilled by the band members themselves, and includes the album on exclusive white vinyl signed by the band, an album cover t-shirt, BLACKBERRY SMOKE playing cards and two BLACKBERRY SMOKE shot glasses. Get the album now at http://www.earache.com/bbs

THE WHIPPOORWILL is also available now on iTunes, including the three European bonus tracks plus two more exclusive tracks, at http://bit.ly/bbsitunes

Watch BLACKBERRY SMOKE's new music video for the track "Shakin' Hands With the Holy Ghost" at http://youtu.be/K9NvO3hf1sg

Get more BLACKBERRY SMOKE news and info:

Official site - http://www.blackberrysmoke.com
Facebook - http://www.facebook.com/blackberrysmoke
Twitter - http://twitter.com/blackberrysmoke
VANDENBERG'S MOONKINGS ANNOUNCE NEW DOWNLOAD AND LIVE SHOWS
Hot on the heels of their critically acclaimed eponymous debut album, Vandenberg's MoonKings announce two live dates in April along with a video of featured track Close To You.
Guitar legend Adrian Vandenberg has not been seen on stage in this country since the 1990's during his tenure with Whitesnake, and is delighted to be bringing his new band of accomplished musicians to these shores to perform their debut album for fans hungry to experience Vandenberg's MoonKings live!
Previous featured track Good Thing was enthusiastically received by UK rock radio, where it received heavy rotation on the airwaves. Close to You is sure to follow in it's footsteps; an earthy hard rock classic underpinned by Vandenberg's eclectic style.
An excited Adrian Vandenberg comments: "Vandenberg's MoonKings are looking forward to the shows on the 23rd and 24th immensely. Since the MoonKings album is our first, we'll also be playing some Whitesnake songs in the set. This visit will be short, but sweet… and we're looking to come back for more ASAP!"
Praise for Vandenberg's MoonKings:
"A deliciously hedonistic cocktail of moody rockers and emotional ballads…hard rock succinctly encapsulated into one utterly irresistible package…10/10"
Powerplay
"Adrian's playing is as free and mercurial as ever and in singer Jan Hoving he has found the perfect foil... a big, big sound that is surely destined for arenas around the world"
Classic Rock Society
VANDENBERG'S MOONKINGS LIVE DATES APRIL 2014:
Date City Venue Box Office Ticket Prices
23rd Bilston Robin 2 01902 401 211 £16 in advance www.therobin.co.uk
24th London O2 Academy Islington 0844 477 2000 £17 in advance www.ticketweb.co.uk
All tickets subject to booking fees
CLOSE TO YOU available to download from Amazon: http://preview.tinyurl.com/k8cmvq5
VANDENBERG'S MOONKINGS available to download from iTunes: https://itunes.apple.com/gb/album/moonkings/id818679885
Death And The Penguin
Brixton based Death and the Penguin have announced the release of their debut EP ACCIDENTS HAPPEN, to be released on May 5th through Best Before Records, featuring the singles 'Strange Times' and 'Snuffed Out'.
The debut single 'Strange Times', available as a free download and included on the new Big Scary Monsters compilation, is an impressive statement of intent and sets the standard for the remainder of the debut EP 'Accidents Happen'. "Relentless in pace with all the volume and energy of a great hardcore band, it drives forward with profound lyricism and off-kilter rhythms contrasted by chorus hooks big enough to rival any platinum selling pop band". The track 'Strange Times' is currently enjoying airplay on BBC INTRODUCING, XFM 'Featured Artist' and Amazing Radio.
DEATH AND THE PENGUIN are: Tobias Smith (Vocals, Guitar); Christopher Olsen (Guitar, Keyboard, Vocals); Andrew Acred (Bass Guitar, Keyboard, Vocals); and Timothy Brennik (Drums, Percussion, Vocals).
28.03.14 Old Blue Last, London
02.04.14 Nice N Sleezy's, Glasgow
03.04.14 Electric Circus, Edinburgh
04.04.14 The Market Inn, Ayr
10.04.14 Oakford Social Club, Reading
24.04.14 Hoxton Square Bar & Kitchen, London
XANDRIA premiere the lyric video for brand new track "Dreamkeeper" with Team Rock Radio
See it here: http://www.teamrockradio.com/news/video-premiere-xandria-dreamkeeper. The German symphonic metallers will release their sixth album, "Sacrificium", on May 5, 2014 in the UK.

According to the band, the follow-up to 2012's "Neverworld's End" will continue the musical journey and direction of the last CD but will bring in even more of everything people liked about "Neverworld's End".

XANDRIA - Tour 2014

14.03.2014 - AT - Innsbruck - Live Stage
01.05.2014 - DE - Aalen - Rock It
02.05.2014 - DE - Memmingen - Kaminwerk
03.05.2014 - AT - Graz - Explosiv
04.05.2014 - AT - Wien - Szene
09.05.2014 - UK - London - Underworld
10.05.2014 - UK - Bilston - Dames of Darkness Festival
17.05.2014 - DE - Bielefeld- Movie
22.05.2014 - DE - München- Backstage
23.05.2014 - DE - Heidelberg - Schwimmbad Club
24.05.2014 - DE - Schüttorf- Komplex
25.05.2014 - DE - Hamburg - Marx
28.05.2014 - DE - Köln - Underground
29.05.2014 - DE - Geiselwind - Out & Loud Open Air festival
30.05.2014 - CZ - Pilsen - Metal Fest CZ Open Air Festival
DEVILDRIVER UK tour kicks off this week
DEVILDRIVER kick off their UK leg of their only UK tour this year in Cardiff on April 3, 2014 that will bring the legendary Metal institution to major cities on the old continent. Along for the ride are support bands SYLOSIS and BLEED FROM WITHIN.

The Californian Groove Metallers DEVILDRIVER recently premiered their new lyric video for their cover of the AWOL NATION track "Sail" from their new album 'Winter Kills' with Metal Hammer.

Check it out here: http://www.metalhammer.co.uk/news/devildriver-release-sail-lyric-video

DEVILDRIVER's sixth studio album "Winter Kills" was released in late August 2013 via Napalm Records and was met with overwhelming praise from fans and critics alike. "Winter Kills" debuted at position No. 32 at the US Billboard 200 chart and entered numerous charts in Europe (e.g. No. 24 in Germany, No. 26 in Austria, etc.).

Rest assured that the band revolving around legendary frontman Dez Fafara will present a perfect blend of old classics and new tunes at the upcoming dates! Get ready for the most intense Metal experience of 2014! See you in the pit!

DEVILDRIVER / Live in Europe
03.04.14 UK - Cardiff / Solus
04.04.14 UK - London / Electric Ballroom
05.04.14 UK - Wolverhampton / Wulfrun Hall
06.04.14 UK - Glasgow / Garage
08.04.14 IR - Dublin / The Academy
09.04.14 UK - Manchester / O2 Academy 2
10.04.14 UK - Southampton / Mo Club
11.04.14 FR - Cambrai / Betiz Fest
12.04.14 DE - Herford / CLub X
13.04.14 DK - Aarhus / VoxHall
15.04.14 SE - Stockholm / Klubben
16.04.14 SE - Gothenburg / Sticky Fingers
17.04.14 SE - Hamburg / Grünspan
18.04.14 BE - Antwerp / Trix
Docker's Guild Update
Dear Friends and fans,

The team is taking shape! Special guests Anna Portalupi (Tarja Turunen), Roberta Raschellà (Shooting Stars), Fiamma Cardani (Shooting Stars) and Mio Jäger (Frantic Amber) announce their participation on the new "Heisenberg Diaries" album.

Preproduction is now 2/3 finished. Album recording should begin in June.

Submissions for the 2014 Female Guitarist Competition are now closed. Results on April 15.

Keep in touch and see you next month!

Douglas
Bloodshot Dawn Announce new Album Guests
UK melodic extreme metallers Bloodshot Dawn have announced some of the guests that are set to appear on their second album which is set to be recorded this summer. Sven De Caluwé from Belgian death metal band Aborted will be weighing in with vocals, Swedish guitar maestro Per Nilsson of Scar Symmetry and Wintersun's Teemu Mäntysaari will also be adding pieces to the forthcoming album.

The band announced recently that album number two would be a crowd-funded project that will launch on 16th April. Bloodshot Dawn have since then started releasing a series of videos on the build up to the launch offering sneak previews of the new album content including artwork, music, etc.

Video 1 - Crowd-Funding Project Announced & First Glimpse Of New Drummer Janne Jalmona https://www.youtube.com/watch?v=XUIfAfWMtHI

Video 2 - Artwork Sneak Preview & Guitar Ideas https://www.youtube.com/watch?v=fEVsjbLzL60

Video 3 - Album Guests Announced & Bass Ideas https://www.youtube.com/watch?v=8A0XTNUAu54

Catch Bloodshot Dawn this summer at Underwall Festival, Croatia and Bloodstock Festival, UK. The band are also touring Japan November 2014 with Krisiun & Gorguts.

Bloodshot Dawn 'Vision' - Official Music Video - https://www.youtube.com/watch?v=40PMzd-xjos

www.facebook.com/bloodshotdawn
Estrella - UK Top 40 Entry / New Single Preview
We are delighted to inform you all that yesterday Estrella's single 'Shout (I Wanna Hear You)' reached No 1 in the Amazon Rock Chart!! Estrella has the social media campaigners, Erupt The Volcano, whose aim is to help up-and-coming rock bands gain entry into the Official UK Top 40 Charts, for helping our band with this achievement!

So #EstrellaWarriors if we get even more downloads on Amazon or iTunes before midnight on Saturday (5 April) this could mean an Official UK TOP 40 CHART ENTRY for your favourite rock band!
If we're successful each and every one of our fans who downloads the track, ESTRELLA PLEDGE to give you a preview of the band's next single, 'HERE I AM', to be released later this year. 'Here I Am' was recorded at the infamous Rockfield Studios (Black Sabbath, Motorhead, The Darkness and Queen's 'Bohemian Rhapsody') with music producer Nick Bryne (Bruce Springstein and The Darkness).
Your support and help are always appreciated by Estrella so please join us now and let's make a difference for the rock community in the UK!

To download please use one of the links below!


P.S If you are not currently in the UK and able to download the track please feel free to pass this onto any family, friends and colleagues that could help support.

Slainte Mhath
Paul, Luke, Nathan and Leo - Estrella
ACCEPT REVEAL TITLE & ARTWORK OF NEW STUDIO ALBUM
German heavy metal legends ACCEPT have announced Blind Rage as the title to their third studio album since their 2010 comeback and fourteenth studio album of their career. Set for release this summer in North America, Blind Rage will be produced, mixed, and mastered by Andy Sneap (EXODUS, MEGADETH, OPETH, ARCH ENEMY).

"Something happened to us, something subliminal and impetuous," states ACCEPT guitarist and main songwriter Wolf Hoffmann. "It is wild and scary and it's called Blind Rage! The cover artwork done by Daniel Goldsworthy shows the beast coming over us - in blind rage - all over the planet. Wherever we go, whenever you turn on the TV, there is blind rage in the works – either natural catastrophes or man-made madness."

Proudly representing the "Made in Germany" trademark, ACCEPT fashioned distinct musical blueprints that have influenced multiple generations of followers. They have kept their music and artistry relevant around the world and have overcome staggering odds to maintain international careers for over three decades.
The band's 2010 career comeback album, Blood Of The Nations, debuted at #25 on the iTunes Top Rock Albums chart and at #187 on the Billboard Top 200 chart. In Canada, the album debuted at #53 on the Nielsen Soundscan Top Hard Albums chart.
ACCEPT's 2012 album, Stalingrad, debuted at #81 on the Billboard Top 200 and clinched the #13 position on the Top Independent Albums chart. In Canada, the album debuted at #101 on the Top 200 Albums chart and #7 on the Top Hard Music Albums chart.

Official ACCEPT videos:
• "Teutonic Terror" - http://youtu.be/req-oDf2ZRc
• "Pandemic" - http://youtu.be/ZJxS1Bpnkl4
Visit ACCEPT online at http://www.ACCEPTWORLDWIDE.com.

Like: Facebook.com/ACCEPTTHEBAND
Follow: Twitter.com/AC
CEPTTHEBAND
Watch: YouTube.com/ACCEPTTUBE
TUOMAS HOLOPAINEN – explains each track on »The Life And Times Of Scrooge«
Only one week left, until the release of the solo debut »The Life And Times Of Scrooge« of TUOMAS HOLOPAINEN. The keyboardist and main songwriter of NIGHTWISH spent most of 2013 writing and producing his album which will be released on April, 11th.

The whole album is based on a graphic novel called »The Life And Times Of Scrooge McDuck«, written and illustrated by Don Rosa.

TUOMAS HOLOPAINEN also released his debut solo single, 'A Lifetime Of Adventure' from his highly anticipated upcoming album »The Life And Times Of Scrooge«. The vocals on 'A Lifetime Of Adventure' are contributed by Finnish singer Johanna Kurkela. Guitars were played by Finnish Jazz musician Mikko Iivanainen, whose wife Johanna did the backing vocals.

The single is available on CD, colored vinyl and digital!
Order the single here: http://bit.ly/1kYuvQh
Or via iTunes here: http://georiot.co/TuomasLivetime

The video was directed by Ville Lipiäinen and includes Mika Jussila's photos of TUOMAS HOLOPAINEN and Don Rosa in the recording studio.

The tracklist of the album will be as follows:

01. Glasgow 1877
02. Into The West
03. Duel & Cloudscapes
04. Dreamtime
05. Cold Heart Of The Klondike
06. The Last Sled
07. Goodbye, Papa
08. To Be Rich
09. A Lifetime Of Adventure
10. Go Slowly Now, Sands Of Time
Bonus:
11. A Lifetime Of Adventure (alternative version)

You can pre-order your copy of » The Life And Times Of Scrooge « at the following address: http://smarturl.it/HOLOPAINEN-SCROOGE
EQUILIBRIUM - parts ways with founding members Sandra and Andi
German Epic Metal outfit EQUILIBRIUM announced unexpectedly the leaving of founding members Sandra Van Eldik (bass) and Andreas Völkl (guitar).

Andreas and Sandra have released following statements on their facebook sites:

"Dear family, friends, fans and crew,
I would like to tell you my decision, that my sister Sandra and I left the band Equilibrium. With all of you together, and more than a decade, I had the most beautiful concerts and tours, an exciting time in my life that I do not want to miss. Happieness and sorrow, line-up changes of all kinds, there was always something going on. René, Robse, Hati and crew, thank you for the nice time. I wish you all the best, go full blast! Every end is a new beginning. There will be a new band for me, which I will stay with you, musically and on stage.
Best regards,
Andi "

"Dear friends, family, crew and fans!
Today is the day; for me the era of Equilibrium has come to an end. My brother Andi and I have decided to leave the band. In the past 13 years I got to learn a lot, had many ups and downs and I got to know a lot of people who enriched my life in many ways or have given me the opportunity to learn and grow. I would like to thank each and every one of you for all the energy, for the happy moments, feedback and support. I will keep it all in my heart for all times. René, Robse, Hati and crew. Thanks and all the best for you guys! For me it's time to open new doors and find new challenges, for this it was necessary to leave behind the old and move on to something new.
Thank you all!!!
Sandra"

EQUILIBRIUM Mastermind René Berthiaume states:
"Many years have passed now since Sandra, Andi and I founded this band and I can still remember very well the first sessions playing Metallica songs. I owe both of them great thanks because they helped me a lot to build up this band and they always stood by my side. So I was really surprised by their announcement to leave the band. But I know Sandra and Andi and I understand if they want to concentrate on other things in their life. They are out of the band now but not out of the world. And of course we are still friends! My feelings are mixed: On the one hand I regret the departure of Sandra and Andi. On the other hand we are just before releasing an kick-ass new Equilibrium album and great shows. I'm someone who looks ahead and so we will intensively look for 2 musicians that fit into the band and will go the next steps with us in Equilibrium. To calm the concern of many fans: Equilibrium will continue as well as the music will not be affected in any way by this change inside the band."

Singer Robse adds:
"After all these great tours and friendly intensive concert-adventures it strikes me deep in my heart to hear that my bandmates leave so suddenly and unexpected. Before I can make my comments I have to digest this shock first."

And Drummer Hati adds:
"Last weekend was full with question marks and mixed feelings. Equilibrium had suffer a tremble, yet it is and will stay balanced ! I would like to wish Sandra & Andi all the best with their future endeavours. I had the pleasure to work with you fine people and we did share a lot of moments together. will sure miss you guys... Rest assured that Rene, Robse and myself will continue the Equilibrium adventure and we are looking forward with positive and high expectations to what future holds."

The new EQUILIBRIUM album "Erdentempel" will be released June 06, 2014 via Nuclear Blast!
THE 69 EYES - to be featured in Finnish reality TV show
Helsinki based Goth'n'Rollers THE 69 EYES will start celebrating their 25th anniversary by starring in the Finnish reality TV show called "Tavallista Elämää" (Ordinary Life). The show focuses on the band's singer Jyrki 69 & drummer Jussi69 among four other Finnish celebrities (a professional fitness model couple, a lawyer & a Playboy model) but follows the whole band on the road on their recent tours.
Commented singer Jyrki69: "I thought it's the right time to document THE 69 EYES to the show. To show people what it means to be in the band these days. It'll be also interesting for our fans. It'll look like a Rock'n'Roll movie at least from my part, I've been also recording and gigging with my dark rockabilly band THE 69 CATS as well. I'll take everybody with me on my trips to Berlin, Paris, Austin, Las Vegas & Hollywood to see some nightlife and real rockers out there!"

THE 69 EYES will also celebrate their 25thanniversary in the fall by touring in Europe and South America.

Don't miss the chance to see THE 69 EYES live at the following dates:

04.04. FIN Jyväskylä - Lutakko
05.04. FIN Alavus - Liesu
11.04. FIN Jarvenpaa - Blackpool
12.04. EST Tallin - Rock Cafe
25.04. D Munich - Dark Munich Festival
02.05. FIN Kouvola - House Of Rock
03.05. FIN Helsinki - Radio Rock Cruise
23.05. FIN Kuopio - Ravintola Tähti
24.05. FIN Joensuu - Bepop
01.06. CZ Pilsen - Metal Fest Open Air
13.06. FIN Ahtari - B52
14.06. FIN Helsinki - Virgin Oil
28.06. FIN Lappeenranta - Unlimited Racing
19.07. PL Bolkow - Castle Party
16.08. FIN Naantali - Naantalin Kaivohuone
29.08. FIN Ahtari - B52
27.09. MEX Mexico City - El Plaza Condesa
14.11. FIN Kokkola - Seurahuone
15.11. FIN Kauhava - Härmän Kylpylä
Updated Statement From GWAR Regarding The Passing of Dave Brockie
Jack Flanagan, manager of GWAR has issued this official statement:
On behalf of Dave Brockie's family, Slave Pit Inc. and GWAR, we would like to thank all the loyal fans worldwide for the outpouring of love and support shown to us over the past few days. Knowing that we have such amazing family, friends and fans is truly helping us all get through this tough time.
We are awaiting a toxicology report from the medical examiners office to confirm the cause of death. The medical examiners office has informed us that the results can take one to three months to be processed. Standard protocol exists that a toxicology procedure be performed.
We have made funeral arrangements and a private memorial has been scheduled for close friends and family.
As Dave and Oderus would have wanted, this year's GWAR-B-Q scheduled for August 16th at Hadad's Lake (7900 Osborne Turnpike Richmond, VA) will still take place as planned. We have scheduled the Dave Brockie public memorial to take place the day prior to the GWAR-B-Q, Friday August 15th, also at Hadad's Lake.
More information shall be released as the details are confirmed.
EDGUY NEWS - NEW SONG AVAILABLE
On April 18th the new EDGUY album "SPACE POLICE - DEFENDERS OF THE CROWN" will hit the stores (UK April 21st, North America April 29th), followed by a world tour later that year (tourdates, ticket information for the first shows and details about how they consider to have the NASA help them build the stage at edguy.net)

Now you can already check out the first single "Love Tyger" (available as digital single at iTunes, Amazon etc.). In UK & France the song is going to be available on the 30th, in North America on April 1st)

Tobias Sammet says about the first single: "The title 'love tyger' had spooked through my brain for so long and I always said if I'm ever gonna write a larger-than-life tongue in cheek tribute to myself it should be called 'Love Tyger'. That's just so seventies Porn style that I found it brilliant. I remember talking to my Avantasia fellows about it during the tour and they thought: Wow, what a shitty idea for a song title, ha! The song is a glam rock song like 'Fucking With Fire' or 'Lavatory Love Machine', but it's produced and arranged a lot heavier in my opinion. I wrote it from the perspective of a character who's been thrown onto earth as a gift of the Gods to mankind. Well, maybe the Gods were also really only tired of that character in heaven and just wanted to throw him out. Who knows?! Anyway, the odd fellow who is referred to as the Love Tyger decides to live up to the job he thinks he's got to do: Make the earthlings happy and entertain them as much as possible, be it by singing Motown songs or by breaking nose and rib falling off a festival stage, pretending that he can not fly. And all just for the amusement of the Heavy Metal world…" A video clip of the song is in the editing process and will be released during the forthcoming weeks.

At Edguy's website you can also listen to excerpts of the song "DEFENDERS OF THE CROWN" and the full song "SABRE & TORCH".

If you speak German: On iTunes Germany there is also a free podcast available in which Tobias speaks about the new album; and of course other stuff...

On April 18th the new EDGUY album »Space Police – Defenders Of The Crown« will be released (UK April 21st, North America April 29th).

Get the first track of the new album now! »Love Tyger« is available as download single in all digital online music stores such as Amazon, iTunes etc NOW!

NB MP3: http://smarturl.it/Edguy-Tyger-NB-MP3

Amazon MP3: http://smarturl.it/Edguy-Tyger-Amazon

Google Play : http://smarturl.it/Edguy-Tyger-Google

EDGUY have been also confirmed to perform »Love Tyger« during the walk-in of world champion Arthur Abraham who's gonna be having a boxing fight with Nikola Sjekloca at the Velodrom in Berlin on May 3rd. Match and performance will be broadcast live on German television, on the national channel ARD.

More about »Space Police – Defenders Of The Crown«:

"Sabre & Torch" Lyric Video: http://www.youtube.com/watch?v=Z5TfvbePk_w

"Defenders Of The Crown" Preview http://www.youtube.com/watch?v=ogaFcaqFjLY

Besides their longtime goal, reaching the world domination, EDGUY also considers approaching NASA for stage set! In September EDGUY will hit the road in support of their forthcoming album »Space Police – Defenders Of The Crown«. The tour management has just revealed that they considered approaching NASA to help realize the stage for the show. A spokesman from All Access Entertainment says: "Working with EDGUY is a pleasure, but at the same time it's a major challenge. The best is not good enough for EDGUY because they love their fans like no other band in the world. They have always been the hardest working band on the planet to give their audience the biggest bang for the buck. It's an honor to work for them. The first time we considered approaching NASA was for a keyboard, due to frictional heat caused by Tobi's fast playing - the keys literally caught fire. We were in need of special material and gear used in the world of aerospace technology. That's when we got the idea of building a life-size model of Cape Canaveral to take out on the road with us. However, it was difficult to transform, we failed - but it was worth the try. Now, we see what we can come up with for the forthcoming tour, but we're optimistic that it will blow away everything known to humankind."

Pre-order »Space Police – Defenders Of The Crown« here: http://smarturl.it/EDGUY-Crown

German dates presented by Metal Hammer, Rocks, Musix, Blast and Metal.de

12.09.14 UK Manchester - Sound Control
13.09.14 UK Nuneaton - Queens Hall
14.09.14 UK London - Islington Academy
19.09.14 D Hamburg - Markthalle, Metal Dayz
20.09.14 S Malmö - KB

21.09.14 S Göteborg - Brewhouse
23.09.14 S Lulea - Kulturens Hus
24.09.14 FIN Jyväskylä - Lutakko
25.09.14 FIN Helsinki - Tavastia

27.09.14 D Bremen - Aladin
28.09.14 D Oberhausen - Turbinenhalle
30.09.14 D München - Backstage
02.10.14 D Bamberg - Brose Arena
03.10.14 D Filderstadt - Filharmonie
04.10.14 D Kaufbeuren - All Kart Halle
06.10.14 I Rom - Orion
07.10.14 I Milan - Live Club

09.10.14 D Saarbrücken - Garage
10.10.14 D Fulda - Wartenberg Oval
11.10.14 D Langen - Stadthalle
13.10.14 CH Pratteln - Z7
14.10.14 F Lyon - Transbordeur
15.10.14 F Paris - Trabendo
17.10.14 ES Madrid - Penélope
18.10.14 ES Bilbao - Santana 27
19.10.14 ES Barcelona - Razzmatazz 2
21.10.14 D Köln - Live Music Hall

www.edguy.net | www.facebook.com/edguy | www.nuclearblast.de/edguy
MASSIVE: FREE DEBUT ALBUM 'FULL THROTTLE' WITH CLASSIC ROCK MAGAZINE
The UK's Classic Rock magazine is offering up a very special treat for its readers this month by including a copy of Aussie rockers MASSIVE's high-octane debut album completely free with every issue.

Available now from all good newsagents across the UK, the new issue of Classic Rock features a free covermount CD featuring all eleven balls-to-the-wall tracks from FULL THROTTLE, giving established fans and newcomers alike the chance to rock out well ahead of the album's official release date on July 21st.

MASSIVE frontman BRAD MARR comments:

"Classic Rock is one of the few music mags that all of us in Massive read on a religious basis. When we were asked whether we'd be up for having Full Throttle available as a cover mount giveaway, there was only one answer - fuck yeah man, make that happen for sure!"

To get your free copy of MASSIVE's debut album FULL THROTTLE, pick up the latest issue of Classic Rock from your nearest newsagent, or purchase the magazine online at http://bit.ly/O4seY6

FULL THROTTLE is also available to pre-order now from the Earache Webstore on CD, as well as limited edition vinyl in the following colours and quantities:

100 - Ghost White Marble
200 - Hot Rod Red & Yellow
300 - Massive Pink
400 - Black

Pre-order FULL THROTTLE now on CD and vinyl in Europe at http://webstore.earache.com/massive or in North America at http://uswebstore.earache.com/massive

MASSIVE explain what rocks their world: http://youtu.be/3iRgbXC-f6U

Watch MASSIVE's music video for the track "One By One" at http://youtu.be/XDmzOgGyWy4

"One By One" is also available now on iTunes at http://bit.ly/1fO36f9 and on Spotify at http://spoti.fi/1hhjskf

MASSIVE are BRAD MARR (vocals, guitar), BEN LAGUDA (vocals, lead guitar), AIDAN MCGARRIGLE (backing vocals, bass) and JARROD MEDWIN (backing vocals, drums).

View some photos of the band at http://bit.ly/1cnct4V

Get more MASSIVE news and info:

Official site - http://www.massiveoz.com
Facebook - http://www.facebook.com/MassiveOz
Twitter - http://twitter.com/MassiveOz
Instagram - http://www.instagram.com/MassiveOz
SABATON – first single »To Hell And Back« released!
On the 16th of May, Swedish Heavy Metal band SABATON will release their new studio record called »Heroes«.
Today is the release of the first single out of »Heroes«, called »To Hell And Back«; which is available here:
NB MP3: http://smarturl.it/Sabaton-Hell-NB-MP3
Amazon MP3: http://smarturl.it/Sabaton-Hell-Amazon
Google Play : http://smarturl.it/Sabaton-Hell-Google
Enjoy the track on a lyric video here: http://www.youtube.com/watch?v=HYWdgBtSM8s
Don't miss the first two album trailers, which were filmed during the band's album presentation in Stockholm, on February 22nd. They were produced and edited by David Havlena of Spark Magazine (CZ) at the Pax studio.
Trailer #1: http://youtu.be/q-OKZsaZUNQ
Trailer #2: http://www.youtube.com/watch?v=J08IPJdmtZ8
»Heroes« was recorded at Abyss Studio, along with producer Peter Tägtgren (AMORPHIS, CHILDREN OF BODOM and more), with whom SABATON already worked on their previous platinum album »Carolus Rex«.
Pre-order »Heroes« here: http://smarturl.it/SABATON-Heroes-Order
U.D.O.: "Steelhammer - Live From Moscow" to be released on May 23rd!
Russia has a special meaning for Udo Dirkschneider and his band U.D.O.. They were one of the very first international artists to tour the huge country of Russia - and their fans are still very thankful until this day. So recording a LIVE DVD to highlight the "Steelhammer" tour was an opportunity the band didn't want to miss. It is the first LIVE release of U.D.O.'s new line-up (with Russian band member) which easily convinced fans and critics alike on recent festivals and headlining gigs.

The band comes up with an exceptional setlist, incl. many classics that haven't been played for a long time, fan favorites and tracks from the recent success album "Steelhammer". U.D.O. once again prove why they are hailed as one of the best European live bands. "Steelhammer - Live From Moscow" will be available as DVD/2-CD, Bluray/2-CD and triple-Vinyl in Russian national colors (tricolor).


Disc 1:
1 Intro
2 Steelhammer
3 King of Mean
4 Future Land
5 Cry of a Nation
6 Trip to Nowhere
7 They Want War
8 Never Cross My Way
9 Stranger
10 Stay True
11 In the Darkness
12 Azrael

Disc 2:
1 No Limits
2 Mean Machine
3 Burning Heat
4 Metal Machine
5 Devil's Bite
6 Go Back to Hell
7 Timebomb
8 Holy
9 Metal Heart

DVD / BLU-RAY

1 Intro
2 Steelhammer
3 King of Mean
4 Future Land
5 Cry of a Nation
6 Trip to Nowhere
7 They Want War
8 Never Cross My Way
9 Stranger
10 Stay True
11 In the Darkness
12 Azrael
13 No Limits
14 Mean Machine
15 Burning Heat
16 Metal Machine
17 Devil's Bite
18 Go Back to Hell
19 Timebomb
20 Holy
21 Metal Heart

Bonus Content:
Behind The Scenes
Russia Travel Documentation
Trainride in Russia
GOATWHORE Announce Title of New Studio Album - "Constricting Rage Of The Merciless" - out July 7
Goatwhore's new album, "Constricting Rage of the Merciless," is scheduled for release in North America on July 7th.

"Constricting Rage of the Merciless" was recorded with producer Erik Rutan at Mana Recording Studios in St. Petersburg, FL. This is Goatwhore's fourth studio outing with Rutan at the helm, and to achieve an even more dark and powerful tone on this album, all drums, bass, and rhythm guitars were tracked to 2-inch tape! Fans will hear new music within the next few weeks at metalblade.com/goatwhore.

Erik Rutan commented on the recording sessions: "Working with Goatwhore again for our 4th album together was amazing! It is through our experience and established trust and bond in the studio that allowed us to push each other to the limits, only to achieve the best performances and tones we could. This album came out so dynamic and huge, partly due to the fact that we recorded drums, bass, and main rhythm guitars to analog tape. Goatwhore has a massive sound and we all felt recording to analog would be the best way to capture it, giving it a very unique quality and feel, built off of integrity and vibe. This is our finest moment working together and the guys did an incredible job creating and performing all the songs on this record. Goatwhore fans be prepared!"

"Constricting Rage of the Merciless" track listing:
1. Poisonous Existence In Reawakening
2. Unraveling Paradise
3. Baring Teeth For Revolt
4. Reanimated Sacrifice
5. Heaven's Crumbling Walls Of Pity
6. Cold Earth Consumed In Dying Flesh
7. FBS
8. Nocturnal Conjuration Of The Accursed
9. Schadenfreude
10. Externalize This Hidden Savagery

In other news, Goatwhore's "A Haunting Curse and "Carving Out the Eyes of God" are being pressed on vinyl for the first time ever! "A Haunting Curse" has been printed in a double gate fold sleeve on clear gold vinyl. "Carving Out the Eyes of God" is in a gatefold sleeve on clear vinyl. Release date in the UK is March 31, 2014

Goatwhore will be on tour as part of Metal Alliance Tour 2014 beginning next month. They will be supporting headliners Behemoth, along with 1349, Inquisition, and Black Crown Initiate. The Metal Alliance tour will begin April 4th in Tempe, AZ and runs through May 3rd. Dates are listed below, as well as on facebook.com/thegoat666.

GOATWHORE
Tour w/ Black Crown Initiate
04/02 San Antonio, TX Korova w/ Old and Ill, Aggravator, Plutonium Shore
04/03 El Paso, TX Tricky Falls
The Metal Alliance Tour w/ Behemoth, 1349, Inquisition, Black Crown Initiate
04/04 Tempe, AZ Club Owl/ Club Red
04/05 West Hollywood, CA House Of Blues
04/06 San Francisco, CA Regency Ballroom
04/08 Denver, CO Gothic Theatre
04/11 Dallas, TX House Of Blues
04/12 Austin, TX Emo's East
04/13 Houston, TX House Of Blues
04/15 Orlando, FL Beacham Theatre
04/16 Charlotte, NC Tremont Music Hall
04/17 Philadelphia, PA Theatre Of Living Arts
04/18 Worcester, MA The Palladium
04/19 New York, NY Irving Plaza
04/22 Montreal, QC Club Soda
04/23 Toronto, ON The Opera House
04/24 Cleveland, OH Agora Theatre
04/25 Chicago, IL House Of Blues
04/26 Minneapolis, MN Skyway Theater- Studio B
04/27 Winnipeg, MB The Garrick
04/29 Calgary, AB MacEwan Hall
04/30 Edmonton, AB Union Hall
05/02 Vancouver, BC Rickshaw Theatre
05/03 Seattle, WA Studio Seven
End Tour
Headlining shows w/ Black Crown Initiate
05/05 Missoula, MT The Palace
05/06 Salt Lake City, UT Gino's
05/07 Cheyenne, WY Ernie November Records
05/09 Oklahoma City, OK Leon's Lounge @ the Chameleon
05/10 Bossier City, LA Back to Back

http://www.facebook.com/thegoat666 http://twitter.com/goatwhorenola http://www.youtube.com/Goatwhorenola666
BELOW release 2nd song taken off debut album 'Across The Dark River'
Epic doom metal band, BELOW, spent the end of 2013 at Sonic Train Studios in Sweden with none other than Andy La Rocque (King Diamond) to record their debut full-length album "Across The Dark River".

The band is now releasing the 2nd single off that album, "Mare Of The Night", exclusively through the website of Rock Hard Germany. Head here to check out the song: http://www.rockhard.de/megazine/praesentationen/below-mare-of-the-night.html
Make sure to stream the 1st single "Portal" on metalblade.com/below The album will be released on April 14th in the UK via Metal Blade Records.

BELOW comments on "Mare Of The Night": "An ultra-heavy song about a mythological creature who enter your dreams. Starting out slow and ending in a furious onslaught."

BELOW, hails from Sweden and music has influences from late Black Sabbath, Candlemass, and King Diamond, so going with Andy La Rocque as the producer was a clear choice for the group. La Rocque added: "This is one of the heaviest bands I have worked with in the studio in a very long time. And always great to work with great musicians!"

Not much is known about the Swedish quintet, however they are working with Tobias Rosén˜bass player of fellow Metal Blade Records artists Noctum - of Howlin' Owl Productions. BELOW started writing songs and in November of 2012 and a 4-track EP was recorded at Deep Blue Studios in Sweden. By this time, Tobias of Howlin' Owl Productions heard them and asked to act as manager for the band. The EP was sent to various magazines, labels and people in the business and was praised by everybody who gave the songs a listen. Metal Hammer awarded the EP a 9/10 rating.
BELOW is:
Zeb - Vox
Hedman - Bass
Paud - Guitar
Berg - Guitar
Doc - Drums
http://www.metalblade.com/below http://www.facebook.com/Belowmetal http://www.facebook.com/Howlinowlofficial http://www.soundcloud.com/howlinowl
METAL BABE MAYHEM IS TAKING OVER THE WORLD... ONE SHIRT AT A TIME
(27 March 2014 - Los Angeles, CA) Founded in 2005 by Hollywood transplant, Alison Cohen, Metal Babe Mayhem is on a mission to be your rock lifestyle outlet. With a clothing and accessories line consisting of unique t-shirt designs and types (including see through shirts and tank tops, dresses and hot pants), jewelry (a variety of necklaces, earrings, pendants and wrist cuffs), onsies, hoodies and more.

Metal Babe Mayhem also has a selection of handmade guitar pick jewelry and a variety of necklaces and bracelets from other manufacturers, including Alchemy Gothic.

Cohen began Metal Babe Mayhem (originally Metal Babe Productions) because she was working on a rock n' roll game show and wanted to build a following and gain recognition for her lips/crossbones logo prior to the release of the television show. Unbeknownst to her, Metal Babe Mayhem really took off, and Cohen was so happy with the success that she put all her focus into designing, producing, and marketing her brand.

Metal Babe Mayhem tank tops have been featured on VH1 Classic's 'That Metal Show' by Miss Box of Junk (Jennifer Leah Gottlieb) and seen onstage by musicians such as Jeff Duncan, (Armored Saint/DC4) Troy Patrick Farrell, (White Lion/Gilby Clarke/Cheap Thrill) Chris Sanders (London/Night Fury) David Shankle, (DSG) and Michael Angelo Batio (Nitro).

The St. Louis native is about more than just her clothing and accessories, however. Cohen also has a blog with live concert reviews, interviews, CD reviews and features a calendar of upcoming events and a rotating monthly playlist, making metalbabemayhem.com your one stop rock music source. "This is a way for me to share my love for music and my Hollywood rock n' roll lifestyle with people all over the world," she says. "When I write, I want you to feel like you are right by my side the whole time. I love giving people the opportunity to live vicariously through me, and even better if they do it while wearing some Metal Babe Mayhem Merchandise!"'

Alison "Metal Babe" Cohen: "I do it all for the love of the music."

Relevant Links:

www.metalbabemayhem.com blog.metalbabemayhem.com https://www.facebook.com/MetalBabeMayhem
SANDI THOM SET TO MAKE LIVE DVD CONCERT WITH SPECIAL GUESTS AS PART OF APRIL UK TOUR'
"Authentic and Intimate" says The Independent
"Pure, Flowing Vocals" says The Guardian
"Exquisite" says The Times
Scottish singer-songwriter and multi-instrumentalist, Sandi Thom, widely recognised for her million selling debut 'Smile…It Confuses People' will make a Live Concert DVD at the newly refurbished Historic Tivoli Theatre in Aberdeen during her UK tour in April. Hot off the heels of the release of her 5th album, the Classic Rock covers album, simply entitled 'The Covers Collection, the DVD will be released in Autumn 2014.
Thom's latest release, a covers album, which consists of stripped back versions of some of classic rocks greatest hits including a stunning rendition of Led Zeppelin's 'The Rain Song', a heart wrenching take on the Nine Inch Nails 'Hurt' and her wonderfully original version of 'November Rain' by Guns N Roses which has already clocked 120,000 views on you tube and is set to become a viral hit.
Classic Rock Magazine says "She wails with Soul" on The Covers Collection.
WATCH NOVEMBER RAIN: http://www.youtube.com/watch?v=ZY-TdrNeUlA
A SAMPLE TRACK FROM THE COVERS COLLECTION CAN BE DOWNLOADED FREE THROUGH THOM'S OFFICIAL WEBSITE - http://www.sandithom.com/freecover
AND full versions can be heard at http://www.soundcloud.com/sandi-thom
In the eight years since Sandi Thom first burst on to the music scene she has released 5 albums, one of which was a collaboration with Black Crowes guitarist Rich Robinson and received wide critical acclaim.
America's Huffington Post called it "Fierce and Honest".
She has collectively sold in excess of one million records, been nominated for a Brit , won a Digital Music Award, won Album Of The Year at the Scottish Music Awards with her 3rd studio album, and been given an Ivor Novello Award for excellence in songwriting.
Having successfully founded her own record company in 2008, she orchestrated a ground breaking deal with the major distributor In Grooves Fontana in 2011, secured an admin deal with Sony ATV in 2012 for her publishing company, whose writers include former MCA Artist Rebekah Ryan and founded a boutique booking agency responsible for all of Thom's upcoming 2014 tour dates in the UK, North America, Australia, New Zealand, Scandinavia and Europe. She has also acted as a distributor for many releases including most recently the debut album of Eminem's D-12 band member Kuniva.
It would appear many underestimated Thom's staying power in this industry and having dumbfounded her critics with her undying commitment, she has actually, quietly and consistently, become one of the most innovative and successful Independent artists around today.
After a successful run of 2013 tour dates in the UK, Scandinavia, Australia, China & North America, including two nights at the legendary Iridium Jazz Club in New York City, home of the late, great Les Paul, Thom is now pleased to announce a UK Tour for Spring 2014.
The highlight of the tour will be at Thom's home town of Aberdeen, Scotland where she is set to film an "in the round" DVD with well-known confirmed guests. Thom is set to thrill UK audiences with her spectacular 'One woman show" which sees her play a number of instruments including piano, guitar and Harmonica as well as wow crowds with her powerful vocals.
The tour is set to begin in April, and will stretch out across the month, expecting to draw dedicated UK fans to venues such as The Sage, Gateshead, The Tivoli Theatre, Aberdeen, and Nottingham Arts Theatre, Nottingham.
Sandi will be visiting the following venues on her upcoming tour:
Apr 02, The Brook, Southampton, UK
Apr 03, Dorchester Corn Exchange, Dorset, UK
Apr 04, Royal Albert Hall, London, UK
Apr 05, Gulbenkian Theatre, Kent, UK
Apr 06, The Stables, Milton Keynes, UK
Apr 08, The Sage (Northern Rock Hall), Gateshead, UK
Apr 09, Nottingham Arts Theatre, Nottingham, UK
Apr 10, Market Hall, Egremont, UK
Apr 11, The Maltings Theatre, Berwick-Upon-Tweed, UK
Apr 13, Carnegie Hall, Dunfermline, UK
Apr 15, Tivoli Theatre, Aberdeen, UK
Apr 17, Howden Park Centre, Livingston, UK
Apr 20, INEC Killarney, IE
Press passes are available, please just contact Tom to arrange them.
Tickets are on sale now through http://www.sandithom.com
Pavic - In Your Eyes Video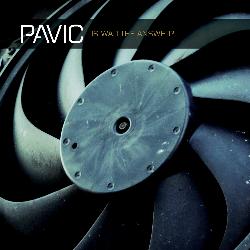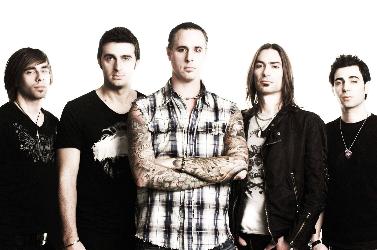 Italian rock band PAVIC is releasing their new video clip for the song "In Your Eyes" today which is taken from their recent album "Is War The Answer?" (Anteo/NVM): http://youtu.be/BTNPtaNu1mQ
"In your eyes" means that you have to find your truth, your way and your answers inside yourself. There's no other better than yourself to find all the answers to your questions. For this video (the third taken from Is War The Answer?) we wanted to take a different approach and use an abstract story to tell the idea behind the song. Our video maker Alessandro Russotto suggested to contact Roberto Recchioni, writer for the horror comics series Dylan Dog, to write the story for the video. Roberto is a big fan of heavy rock music and horror movies. He liked our song and so he decided to combine the two and instantly we had the perfect concept for the video.
It took some research before we found the right place to shoot the video. Alessandro was looking for a car dismantling area for a more horror movie-like location. We found the right place at the suburbs of Rome. The owner of the area was more than excited to have the video shooting at his place.
The video was shot on a sunny but cold day in January. The weather was a big question mark, as we were afraid of possible rain. Fortunately everything went smoothly that day and we had a lot of fun with all the makeup and preparation needed to create zombies!
The message behind the story (even if it's made in a very abstract and dark way) is that you have to look inside yourself to see in a different way the things that surrounds you, even if you can't understand that. If you could change your mindset, your point of view, you could see everything in a different way and maybe you would understand that the truth is always in your eyes. So, all the meaning is that you should leave all your fear behind to take a step inside yourself. You would learn to take possess of your life.
Bonded By Blood Announce UK Tour
Chaotic Tapestry Management are proud to announce Southern California's thrash merchants Bonded By Blood will be returning to UK soil this May.

Comments the band, "Were very excited to announce that we will be returning to the UK for a short headlining tour. Our fans over seas never disappoint and we want to express our thanks by giving them a new set with a few surprises. This is going to be a tour you won't want to miss and it's an exclusive treat to our fans in the UK. See you in the pit!!!"

Bonded By Blood return to the UK in support of their third album 'The Aftermath', having last made appearances across the UK on the Vader 'Back To The Black European Tour' which took place January/February 2013. 'The Aftermath' was released July 2012 via Earache Records and was produced by Logan Mader (Machine Head, Soulfly, etc). The album was also the first to feature new vocalist Mauro Gonzales, who joined the band in 2010 and new bass player, Jessie Sanchez.

Joining Bonded By Blood will be the UK's very own Flayed Disciple who also appeared on part of the Vader 'Back To The Black European Tour' and Seprevation who have been making waves across the UK and beyond over the last two years.
Tour Dates May 2014
18th Boston Music Rooms, London
19th Exchange, Bristol
20th Full Moon, Cardiff
21st Audio, Glasgow
22nd Star & Garter, Manchester
23rd Queens Hall, Nuneaton
24th The Lecturn, Brighton*
*No Flayed Disciple


www.facebook.com/officialbondedbyblood www.flayeddisciple.com www.facebook.com/seprevation www.chaotictapestry.co.uk
IAN ANDERSON ANNOUNCES HOMO ERRATICUS CD & UK TOUR
Legendary prog pioneer Ian Anderson has announced the imminent release of new studio album Homo Erraticus. The record will be out on 14th April on the artist's own label imprint Calliandra Records in conjunction with Kscope, to coincide with Anderson's 2014 UK tour.
In 1972 Jethro Tull released iconic concept album Thick As A Brick, based on a poem by child prodigy Gerald Bostock; in 2012, as fans wondered what happened to Bostock, Ian Anderson explored the different paths his life might have taken in Thick As A Brick 2. With Homo Erraticus enfant prodigy Gerald is back for real.
Following a 40 years' political career, Bostock reunited with Anderson taking the role of tour manager on a string of shows. 'Homo Erraticus' marks his return to songwriting, and it's based on an unpublished manuscript by amateur historian Ernest T. Parritt (1865-1928).
In Homo Erraticus Parritt examines key events of British history with a string of prophecies stretching to the current day and the future; visions of past lives caused by the delirium of malaria generate the characters through whose eyes the stories are told, including a nomadic Neolithic settler, an iron Age blacksmith, a Christian monk, a turnpike innkeeper and even Prince Albert.
Track listing is:
PART ONE: CHRONICLES
Chapter 1 Doggerland
Chapter 2 Heavy Metals
Chapter 3 Enter The Uninvited
Chapter 4 Puer Ferox Adventus (Wild Child Coming)
Chapter 5 Meliora Sequamur (Let Us Follow Better Things)
Chapter 6 The Turnpike Inn
Chapter 7 The Engineer
Chapter 8 The Pax Britannica
PART TWO: PROPHECIES
Chapter 9 Tripudium Ad Bellum (Instrumental)
Chapter 10 After These Wars
Chapter 11 New Blood, Old Veins
PART THREE: REVELATIONS
Chapter 12 In For A Pound
Chapter 13 The Browning of the Green
Chapter 14 Per Errationes Ad Astra
Chapter 15 Cold Dead Reckoning
The album release will be followed by an extensive UK tour, where Homo Erraticus will be performed in its entirety followed by a selection of Tull classics updated with video and theatrics..
Tour Dates are:
Date City Venue Box Office Ticket Prices
APRIL
28th Brighton Dome 01273 709 709 £26 + £30
29th Southampton O2 Guildhall 023 8063 2601 £26 + £30
MAY
01st Salisbury City Hall 01722 434 434 £26 + £30
02nd Liverpool Philharmonic 0151 709 3789 £26 + £30
03rd Birmingham Symphony Hall 0121 345 0600 £27.50 + £32.50
04th Oxford New Theatre 0844 871 3020 £28 + £32
06th Bristol Colston Hall 0844 887 1500 £28 + £32
07th High Wycombe Swan Theatre 01494 512 000 £28 + £32
08th Guildford G Live 0844 7701 797 £28 + £32
09th Cambridge Corn Exchange 01223 357 851 £26 + £30
10th Ipswich Regent Theatre 01473 433 100 £26 + £30
11th Leicester De Montfort Hall 0116 233 3111 £26 + £30
13th Derby Assembly Rooms 01332 255 800 £26 + £30
14th Manchester Palace Theatre 0844 871 3019 £28 + £32
15th York Royal Opera House 0844 871 3024 £28 + £32
16th Gateshead Sage Theatre 0191 443 4661 £26 + £30
18th Edinburgh Festival Theatre 0131 529 6000 £26 + £30
19th Perth Concert Hall 01738 621 031 £26 + £30
20th Aberdeen Music Hall 01224 632 080 £26 + £30
21st Inverness Eden Court 01463 234 234 £26 + £30
24th London 02 Shepherds Bush Empire 0844 477 2000 £28 + £32
25th London 02 Shepherds Bush Empire 0844 477 2000 £28 + £32
Tickets - online booking: www.gigantic.com/artist/ian-anderson or from venue box offices. Tickets are subject to booking fee. Ian Anderson will be onstage at 7.30pm. There is no support.
Ian Anderson recently won The Prog God Award from Prog Magazine, celebrating the innovators of rock who have inspired generations and carved a way for others to be at their creative best. There is no one who has pushed the boundaries more than Ian Anderson, who to this day remains immersed in his love for the music.
Fronting seminal Prog outfit Jethro Tull and as a solo artist, Ian Anderson has performed in more than 54 countries over 45 years; he is widely considered an icon of the genre and he's recognised as the one who introduced the flute to rock music. With over 60 million albums sold in their career, Tull have been characterised by Anderson's trademark acoustic textures, created with ethnic flutes and whistles together with acoustic guitar and the mandolin family of instruments. In his most recent solo shows, Anderson has played with orchestras, string quartets and featured soloists. His eclectic acoustic performances are also a hit with fans of the genre.
www.jethrotull.com @jethrotull
THE GRAVIATORS to stream entire album with Terrorizer
THE GRAVIATORS will release their highly anticipated 3rd album on Napalm Records in the UK on March 31, 2014

For a week prior to release date the Swedish stoner doom outfit have teamed up with Terrorizer who will be streaming the album in its entirety.

Hear it here: http://www.terrorizer.com/news/streams/stream-graviators-new-album-motherload-terrorizer

"Motherload" will be made available as a limited Digipack Edition and 2 LP Gatefold Vinyl Edition!

Tracklist:
1. Leifs Last Breath / Dance of the Valkyrie
2. Narrow Minded Bastards
3. Bed of Bitches
4. Tigress of Siberia
5. Lost Lord
6. Corpauthority
7. Drowned in Leaves
8. Eagles Rising
9. Druid's Ritual

Check out the video for "Narrow Minded Bastards" here: http://www.terrorizer.com/news/video/graviators-premiere-new-video-narrow-minded-bastards-exclusively-terrorizer

MOTHERLOAD is scheduled for release on March 31 in the UK on Napalm Records
PRE-ORDER IT HERE: http://www.amazon.co.uk/Motherload-The-Graviators
Want to read more news? *CLICK HERE*