Sirenia – Unveil First Album Details!
Mastermind Morten Veland has just one thing in mind for SIRENIA in 2016: Pure and utter melancholy. Almost two years after The Seventh Life Path the Norwegian is ready to unleash his latest dark vision of gothic and symphonic metal that shuns the light: Dim Days of Dolor is the title of the new upcoming album. The artwork was created by Gyula Havancsįk, who also worked on the previously albums for the band.
Morten Veland commented on Dim Days of Dolor:

"It is always a great feeling to have completed a new album. With eight Sirenia albums under the belt some people ask me if it is difficult to keep up the enthusiasm at this point. But that's not problematic at all, I have never been so enthusiastic about any album before. With this album we have reached new heights that seemed out of reach in the past. I feel that the countless hours we have put into this album really have paid off in the end. This album is also the most diverse album we've done to date, also the performances has never been better. I can't wait to share this album with all the Sirenia fans and metal heads out there. This album will mark a special point in the band's career, I am sure."
Dim Days of Dolor features 11 brand new songs and one special bonus track!

Check out the track listing here:
1 Goddess of the Sea
2 Dim Days Of Dolor
3 The 12th Hour
4 Treasure n' Treason
5 Cloud Nine
6 Veil of Winter
7 Ashes to Ashes
8 Elusive Sun
9 Playing with Fire
10 Fifth Column
11 Aeon's Embrace
12 Bonus Track – more news to follow!
Dim Days of Dolor will be released on November 11th 2016. Pre-Orders will be available shortly.
All recordings are completed and the album is being mixed in Hansen Studios in Denmark these days. But stay tuned for much more exciting news, as the new SIRENIA singer will be announced officially on September 8th!
Sabaton Welcome New Members To The Team
Swedish heavy metal heroes, SABATON, closed the release weekend of their new record entitled »The Last Stand«, successfully at their own festival, Sabaton Open Air. They not only had to say goodbye to their guitarist Thobbe Englund, but they also welcomed their new member Tommy Johansson.
The band commented:

"Thank you Thobbe, welcome Tommy!

Our guitar player Thobbe did his final concert with us on last Saturday's very emotional show at the Sabaton Open Air festival. Celebrating the release of our new album while saying goodbye to a great friend is lots of mixed feelings. But the future is bright since this was not nearly our last stand, from now on you will see Tommy Johansson playing guitars with SABATON and we all look forward to see you on the road!"
Tommy added:

"For me to be a part of the SABATON family is a huge honour and I couldn't be happier! The guys are awesome and among the nicest people you can meet. I've been following SABATON since 2005 when I saw them live for the first time and I have loved the band ever since, so when they asked me to join there was no hesitation. Although, they did ask me already back in 2012 but for many personal reasons it was not a good time for me to hit the road and give everything that was needed to the band. So I declined, but we have stayed in touch since then. I also wanna say that Thobbe is a great guitarist and such a wonderful guy! My job is not to replace him, it's to contribute to the band with my own style of guitarplaying but of course also to keep his fans happy by playing his wonderful solos with pride. I look foward to meet you all on tour and to do what I love the most in life - to play heavy metal!"
Get the new album here: http://nblast.de/SabatonLastStandNB
Or digitally: http://nblast.de/SabatonDownloads
More on »The Last Stand«:
'The Lost Battalion' OFFICIAL LYRIC VIDEO:
https://www.youtube.com/watch?v=7jTgkTEDDog
'Blood Of Bannockburn' OFFICIAL LYRIC VIDEO:
https://www.youtube.com/watch?v=Oi7xBe5-M8k
'Shiroyama' OFFICIAL LYRIC VIDEO:
https://www.youtube.com/watch?v=Ylyqoxh-cXk
'The Art Of War' OFFICIAL LIVE CLIP:
https://www.youtube.com/watch?v=aYoK1N90KDk
Get new merch here: http://www.nuclearblast.de/…/gruppen/79904.1.bandmerch.html…
SABATON live:
28.08. PL Straszecin - Czad Festival
29.08. PL Wroclaw - Rock For Freedom
31.08. IL Tel Aviv - Reading 3 (w/ DESERT) *SOLD OUT*
03.09. CY Lakatamia - Lakatamia Amphitheater
w/ TRIVIUM, HUNTRESS
15.09. USA Columbus, OH - Newport Music Hall
16.09. USA Baltimore, MD - Baltimore Soundstage
17.09. USA Worcester, MA - Palladium (SABATON only)
19.09. USA Atlanta, GA - The Masquerade
20.09. USA Little Rock, AR - Clear Channel Metroplex Event Center
22.09. USA Denver, CO - Summit Music Hall
23.09. USA Albuquerque, NM - Sunshine Theater
24.09. USA Tempe, AZ - Marquee Theatre
25.09. USA San Bernardino, CA - Knotfest (no HUNTRESS)
27.09. USA Salt Lake City, UT - The Complex
29.09. USA Omaha, NE - Sokol Auditorium
30.09. USA Minneapolis, MN - Mill City Nights
02.10. USA Louisville, KY - Louder Than Life Festival
04.10. USA Peoria, IL - Limelight Eventplex
06.10. USA Dallas, TX - Gas Monkey Live!
07.10. USA Houston, TX - Scout Bar
08.10. USA Tulsa, OK - Cain's Ballroom
10.10. USA Pittsburgh, PA - Stage AE
11.10. USA New York, NY - Irving Plaza
13.10. USA Poughkeepsie, NY - The Chance
15.10. USA Binghamton, NY - Magic City Music Hall
17.10. USA Charleston, SC - The Music Farm
18.10. USA St. Peterburg, FL - State Theater
19.10. USA Ft. Lauderdale, FL - Revolution Live
21.10. USA Lake Buena Vista, FL - House Of Blues
NEW!
28.10. BR Belo Horizonte - A Autentica
29.10. BR Sao Poalo - Via Marques
30.10. BR Rio De Janeiro - Circo Volador
01.11. BR Limiera - Bar Da Montanha
02.11. BR Porto Alegre - Opiniao Bar
03.11. BR Curitiba - Music Hall
05.11. RA Buenos Aires - Teatro Vorterix
06.11. RCH Santiago - Kmasu Premiere
11.11. MEX Mexico City - Lunario

NEW!
30.11. RUS Krasnoyarsk - Havana
02.12. RUS Novosibirsk - R-Club
03.12. RUS Yekaterinburg - Tele Club
05.12. RUS Samara - Zvezda Club
07.12. RUS Krasnodar - Arena Hall
09.12. RUS St. Petersburg - A2
10.12. BY Minsk - Republic
11.12. RUS Moscow - Bud Arena
14.12. S Baltic Sea - Sabaton Cruise 2016 *SOLD OUT*
»The Last Tour« - Europe 2017 w/ ACCEPT
06.01. D Hamburg - Sporthalle NEW!
07.01. D Oberhausen - König Pilsener Arena
08.01. B Antwerp - Lotto Arena
10.01. IRL Dublin - Vicar Street
11.01. UK Glasgow - o2 Academy
13.01. UK Manchester - o2 Apollo
14.01. UK London - o2 Brixton Academy
15.01. F Lille - Aeronef
16.01. F Paris - Olympia
18.01. F Toulouse - Le Bikini
19.01. E Bilbao - Santana 27
20.01. P Porto - Coliseu Do Porto
21.01. E Madrid - Barclaycard Center
22.01. E Barcelona - Sant Jordi
24.01. F Lyon - Transbordeur
25.01. I Milan - Live Club
27.01. A Vienna - Gasometer
28.01. D Ludwigsburg - MHP Arena
29.01. NL Amsterdam - Heineken Music Hall
31.01. D Frankfurt - Jahrhunderthalle
01.02. D Saarbrücken - Saarlandhalle
03.02. CH Basel - St. Jakobshalle
04.02. D Bamberg - Brose Arena
05.02. D München - Zenith
24.02. FIN Helsinki - Icehall
25.02. EST Tallinn - Kultuurikatel
04.03. CZ Prague - Tip Sport Arena
05.03. H Budapest - Barba Negra
06.03. SRB Belgrade - Belexpo
08.03. GR Athens - Peiraios Academy
09.03. GR Thessaloniki - Fix Factory Of Sound
10.03. BG Sofia - Universiada Hall
11.03. RO Bucharest - Arenele Romane
13.03. HR Zagreb - Dom Sportova
14.03. SK Bratislava - Aegon Arena
15.03. D Berlin - Columbiahalle
17.03. S Norrköping - Himmelstalundshallen NEW!
18.03. S Sandviken - Göransson Arena NEW!
19.03. S Örebro - Conventum Arena NEW!
21.03. DK Copenhagen - Valby Hallen
22.03. S Lund - Sparbank Skane Arena NEW!
24.03. S Stockholm - Hovet NEW!
25.03. S Göteborg - Frölundaborg NEW!
26.03. N Oslo - Sentrum Scene
27.03. N Haugesund - Byscenen
29.03. N Trondheim - Samfundet Storsalen
31.03. S Umea - Umea Energi Arena Vind NEW!
Tickets and more info: www.sabaton.net/tour

More info: www.sabaton.net www.facebook.com/sabaton www.nuclearblast.de/sabaton
THE MISSION to Release Another Fall From Grace October 14th via Eyes Wide Shut/SPV
THE MISSION will release their new album, "Another Fall From Grace" on October 14th via Eyes Wide Shut/SPV.
Another Fall From Grace was produced by Wayne Hussey and Tim Palmer and features guest backing vocals from Gary Numan, Martin Gore (Depeche Mode), Ville Valo (HIM), Julianne Regan (All About Eve) & Evi Vine.
"For me, this new MISSION album is the long lost missing link between the Sisters Of Mercy's First & Last & Always and The MISSION's God's Own Medicine, both albums of course that I was heavily involved in making. I set out this time with the intention of making an album that sounds like 1985. The fact that I feel this has largely been achieved is down to my renewed love for the jingle jangle shimmer of the electric 12 string guitar which featured heavily on those two previously mentioned albums and now the new MISSION album.
This is a dark album although I didn't set out with that intention; it's just the way things unfolded. I know I did go a little crazy and even a little paranoid during the recording of this album, certainly my mental, physical, emotional, and spiritual wellbeing all suffered during the course of it. And I think that has informed both the music and the lyrics. So much of this was done in isolation - from the world, from my family, from my friends, and even from my band mates. I can't say it's an album I enjoyed making but it is an album I needed to make. It is with huge relief that I can now say it is finished and maybe it's like an acute pain that you have that once it's gone you can't remember how it felt. I hope so as I would like one day to feel the fondness for this record that it maybe deserves."
On September 2nd THE MISSION will release the gloriously melodramatic "Met-Amor-Phosis," the first digital single from their forthcoming new album.
Watch the 'Met-Amor-Phosis' video HERE.
1. Another Fall From Grace
3. Within The Deepest Darkness (Fearful)
5. Can't See The Ocean For The Rain
7. Never's Longer Than Forever
https://twitter.com/the_mission_uk
The Answer New Album 'Solas' Out Oct 28th Through Napalm Records
The Answer have announced the release of their eagerly anticipated new album Solas via Napalm Records on October 28th. The first track to be taken from the new album is the melancholic 'Beautiful World', which is available from today (August 25th) as a download with vinyl and CD pre-orders of the album via Pledge Music. 'Beautiful World' will also be available as an instant grat single with pre-orders of the album via digital stores, which will go live on September 16th.


Co-written with former Massive Attack producer / composer, Neil Davidge, 'Beautiful World' is bathed in a dark, cinematic eeriness, juxtaposing with its optimistic title, before evolving into an explosive, retro rock stomper. You can listen to it HERE!


A decade into the band's career, Solas marks a significant turning point for The Answer and in particular lead singer Cormac Neeson. After their 2015 US Raise A Little Hell tour, the band returned to a scene of utter emotional and financial chaos with matters escalating further for Neeson, when his newly born son, Dabhog, arrived into the world three months premature with multiple health issues. After four months of fighting for his life in a nightmarish world of ventilators, blood transfusions and an enveloping fear of the unknown, it was time for The Answer to return yielding a newfound strength. For this they turned inwards to their culture, and their deep-rooted sense of 'Irishness'.


"I look back at that time of my life as a darkness I didn't know existed. It felt like all the lights in the world had been dimmed and weren't ever coming back up again. I emerged from that whole experience a different man. The world was never going to look the same again but at least I could start to think about stuff I hadn't thought about in a while. Solas arrived at just the right time for me because I felt strongly that I had a lot to say and to get off my chest."


A testament to personal resolve and dogged determination, the band bunkered down in their home rehearsal room converting it into a self-contained recording set up and shut themselves away from the world to create Solas. Guitarist Paul Mahon became the default engineer, arranger and guiding light that would help navigate the evolving creativity and newfound freedom, delivering updates and files from the bunker over to London based producers Andy Bradfield and Avril Mackintosh.


"We initially sat there looking blankly at each other. It became apparent that we would have to approach writing in a completely different way; It was certainly disconcerting to move away from our traditional approach but we had to embrace a new process." Paul recalls. "We didn't want to limit ourselves and as well as exploring our Celtic roots wanted to explore roots music in a broader sense. There may have been some conscious resistance at first but it felt we were being guided down a much more atmospheric, surreal and cinematic path and I think that is reflected in the final album."


Solas is a varied body of work encompassing elements of their Celtic heritage as well as their renowned trademark guitar attack. Rooted in bassist Micky Waters' love of Irish harmony, the combination of mandolins and Celtic choral arrangements suspend time on the harmonious 'Thief Of Light' while 'In This Land' summons an epic resolve and demonstrates an atmospheric turning point in the band's sound.


Not turning their back on their blues-filled rock anthems, 'Demon Driven Man' is perfect rock'n'roll fare, grounded as ever by drummer James Heatley's remorseless beat, but it is the epic 'Battle Cry (Seo An La Mo Laoch Mo Ghra)', a six-minute call to arms featuring elements of Celtic music, a Gaelic vocal chant, windswept rock and even thunderous Samba rhythms, which best epitomises the old and new of The Answer.


Having gone back to their roots and rediscovered their inner selves Solas is an honest and brave album that panders to no label, to no media framework and to no rules. It is dark, occasionally menacing and at certain moments, joyous and uplifting. It is a record that bears the scars and soul of four talented men from Northern Ireland; sometimes troubled but seeking creative liberation.


The symbol that sits on the front cover, the ancient Celtic sign for 'illumination', bears witness to this 2016 musical evolution. The Answer are firmly embarked upon a new journey having been through the darkest period in their relatively brief rock history.


ALBUM PRE-ORDERS
The Answer Webstore
Pledge Music


For More Info Visit:
New Release From Hartmann with Shadows & Silhouettes
After numerous tours as part of Avantasia, Rock Meets Classic and as mastermind of the successful Pink Floyd Tribute Echoes the exceptional singer and guitarist Oliver Hartmann now presents his new fifth studio album "Shadows & Silhouettes" with Hartmann after nearly four years break since the latest release "Balance". The new album will be released on 30th of September on the artist owned label SONIC11 in cooperation with Pride & Joy Music.
Supported by guest musicians as the well-known session keyboarder Jimmy Kresic (Rock Meets Classic, The Roots, Soundtopia), Miro Rodenberg (Avantasia) and also the Prague cellist Irena Morisįkovį and violinist Adéla Peckovįthe album contains 12 extra class songs combining modern melodic Rock ("Irresisitible", "Glow" "High on you", I would murder for you") with many acoustic ("The letting go", "Shadow in my eyes", "Still the same") and partly very intimate moments ("Jaded heart", "Last goodbye") pointing up the broadness and complexity of Hartmann. The catchy single "When your mama was a hippie" will also be released as video clip.


The album has been co-produced again by Sascha Paeth (Avantasia, Edguy, Kamelot, Beyond The Black, etc.) and mixed/mastered at Gate Studios Wolfsburg/Germany.


Line-up: Oliver Hartmann (guitar/vocals), Mario Reck (guitar), Armin Donderer (bass), Markus Kullmann (drums), Jimmy Kresic (add. keys)


Web: www.oliverhartmann.com // www.facebook.com/HartmannBand
Theocracy Return with Ghost Ship, October 2016
The Athens, Georgia-based melodic metal band THEOCRACY will release their new album "Ghost Ship" on October 28th in Europe and North America through Ulterium Records. Information on different editions and formats will be announced soon.
With Ghost Ship, Theocracy perfects the lively and fully-realized sound of As the World Bleeds, delivering 10 muscular and streamlined tracks that never lose focus and combine for one memorable journey. You like midtempo singalong anthems? Try the "Ghost Ship" title track. Thrashy rhythms and intensity? "The Wonder of It All" should be to your liking. Emotional ballads with huge melodic hooks? Go "Around the World and Back." Or if you prefer epic, progressive tracks that do all these things and more, 10-minute album closer "Easter" is sure to be a favorite. Each song on Ghost Ship stands alone and has a unique signature, but every moment sounds unmistakably like Theocracy.
"So many kids were coming up to us after shows and telling us their stories," says Theocracy vocalist Matt Smith. "A lot of them were searching for purpose and a place to fit in, and having grown up as an awkward and unpopular kid myself, their words really stuck with me. I started thinking about what a band of misfits Jesus' disciples were: fishermen, tax collectors, and people of little consequence in the eyes of the world. Sometimes the ones most people don't see, or choose to look straight through the ghosts of society, as it were, dead to the world end up having the biggest impact. That's where the title and idea for Ghost Ship came from: all the misfits, the uncool, the outcasts, there is a place where you do fit in. Although Ghost Ship is not a concept album, this is a recurring theme, particularly in the title track and 'Castaway.'"
"Ghost Ship" track listing:
01. Paper Tiger
02. Ghost Ship
03. The Wonder Of It All
04. Wishing Well
05. Around the World and Back
06. Stir the Embers
07. A Call To Arms
08. Currency In A Bankrupt World
09. Castaway
10. Easter
Rock Wolves featuring members of Scorpians, Mad Max & H-Blockx to release debut
First single will be released September 09th, 2016with the debut album scheduled for release October 28th, 2016.
No doubt about it, Rock Wolves leave no questions unanswered and certainly nothing to be desired. The band name alone is an unmistakable indication of the journey that this new all-star trio has embarked on: classic rock music, melodic, powerful, contemporary, diverse, with just the right degree of toughness and a sure feel for gritty hooks. This band knows how these things are done, because thanks to Herman Rarebell, Michael Voss and Stephan Gudze Hinz, Rock Wolves consists of three of the most renowned rock musicians of the past forty years. Musically as well as lyrically, their mission is straightforward, featuring great emotions but also clear words on current events.
Their debut album will be available on Steamhammer/SPV as digi, LP and for download from 28 October 2016, the first single is scheduled for release on 9 September: ´Rock For The Nations` will mark the launch of an outstanding recording which aims at putting the focus back on timeless rock music. You don't have to be a clairvoyant to predict that this concept is more than likely to work!
This diversity of ideas and the band's almost boundless musical enthusiasm is reflected in every one of the eleven songs on their debut release. Straight rock numbers like the first single ´Rock For The Nations`, the shuffle groove-driven ´Surrounded By Fools`, the fast-paced ´Out Of Time`, and ´The Lion Is Loose` with its haunting live qualities, but also ´I Need Your Love`, which brings to mind the likes of AC/DC and Bad Company, are thoroughbred rock tracks that go directly to the listener's gut and legs, as well as – like all ambitioned rock music should – touching on painful subjects. Instead off delivering tanks and arms all over the world, Germany should concentrate on exporting good rock music,"¯ Rarebell explains the message of ´Rock For The Nations`. The lyrics on ´Surrounded By Fools` with their warning of unscrupulous politicians are no less critical. Rarebell: "Let's not be dazzled by their colourful election campaigns. Those politicians can easily end up bringing war to their countries."
Naturally, no diverse rock album would be complete without two or three more quiet numbers with less controversial subjects. In ´Nothing´s Gonna Bring Me Down`, Rock Wolves have succeeded in recording a strikingly contemporary ballad which could have been penned in the same or a similar manner by Lenny Kravitz. Talking of which: the original version of the deeply melodic ´What About Love` was written by Jim Vallance, but celebrated its greatest success in 1985 with Heart, who topped the Billboard charts for an impressive 18 weeks with the song. Our new version has been given the blessing by Jim Vallance himself. His only comment was: ´Your version is even better than my original, so go for it`,€¯ remembers Rarebell.
"Rock Wolves" will be released worldwide (ex Japan) as digi, LP and download on October 28th,2016 through Steamhammer/SPV.
1. Rock For The Nations 3:46
2. Surround By Fools 4:03
7. Nothings Gonna Bring Me Down 3:05
8. The Lion Is Loose 3.33
11. Inside Out 3:09 (iTunes exclusive bonus track)
Photo from left to right: Herman Rarebell (drums), Michael Voss (guitar, vocals), Gudze (bass)
Threshold frontman to release new album September 2016
Threshold and Headspace frontman Damian Wilson has announced he will release his new solo album Built for Fighting on 9th September which will be preceded by new single Thrill Me, available to download from 9th August.
The album, produced by Andrew Holdsworth, is Damian's first solo album in more than 10 years. Following suit with his previous solo releases, Built for Fighting is a singer-songwriter album containing 11 new original songs and a cover of Depeche Mode's Somebody.
The album was recorded over the last 12 months in studios in London (UK), Dublin (IE) and Tilburg (NL) with a group of talented musicians, including Bill Shanley (Ray Davies), Lee Pomeroy (Jeff Lynne's ELO, Take That), Adam Wakeman (Ozzy Osbourne, Black Sabbath) and Brian Willoughby (The Strawbs).
Built for Fighting was mixed and mastered in Sweden by the Fascination Street duo Jens Bogren and Tony Lindgren, who have worked with acts such as Opeth, Devin Townsend and Haken, but also handled Taylor Swift's latest live album.
Built for Fighting will be available as digipak CD, 12" Vinyl and as digital download on all major platforms, including a special 'Mastered For iTunes' version.
Formats: CD / Vinyl / Digital / MFiT
Release date: 9 September 2016
AOR HEAVEN will release new album from Bulletrain; new video clips from Miss Behaviour and Dante Fox available!
Bulletrain – What You Fear The Most

Release date: 23.09.2016

Label: AOR Heaven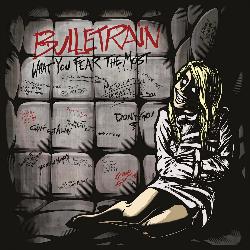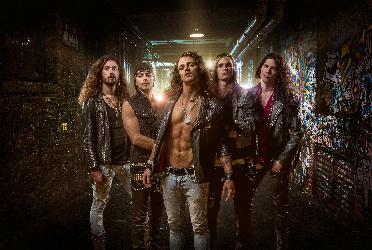 Crafted through restlessness and wishes for something bigger, the great escape from everyday life began almost exactly ten years ago. The band expanded its fan base by playing along with bands such as Crashdļet, Bullet and Crazy Lixx, as a part of the new wave of Swedish Sleaze. Bulletrain stuck out as a heavier band than its competitors, with influences like Black Sabbath, Skid Row and Pantera.
After various line-up changes and the release of two EP's and one digital single, AOR Heaven's CEO Georg Siegl signed the Swedes for his label – the album "Start Talking" finally was released in 2014. Their music got great reviews all around Europe and the band played in Sweden, Germany, Switzerland, Italy, Netherlands and Belgium together with bands like Epica, Warrior Soul, Hardcore Superstar and mega drummer Mike Terrana getting an overwhelming and great response as a live act.
With their hearts in the songwriting the band felt during the summer of 2015 it was time to start working on their second album and strike while the iron was hot. In November 2015 Bulletrain flew to Riga in Latvia and started recording the music for the ten songs on the album in the great "Sound Division Studios". Ten days of hard work, high hopes and hangovers was spent in Riga. Then the band flew back to Stockholm, Sweden and headed to RamPacs studio "Ramtitam"(CrashDļet, Mick Mars, Swingfly) to record the vocals. And another intense process that lasted for another ten days was on the roll.
The fall of 2016 is soon here and Bulletrain is ready to bring you a surprise in the dark and show you "What you fear the most". A ten track CD filled with heavy guitars, high pitched vocals and badass sing-a-long choruses. The album is mixed by the Grammy Award winning producer Tobias Lindell, the mind behind the music from bands like Hardcore Superstar, Europe and H.e.a.t to name a few. A collaboration that took Bulletrain's music to another level and also introduced the band to the world famous mastering engineer Vlado Meller (SlipKnot, Metallica, Michael Jackson, Pink Floyd).
Line-up: Sebastian Sundberg, Lead Vocals, Piano; Robin Bengtsson, Rhythm Guitar, Backing Vocals; Mattias Persson, Lead Guitar, Backing Vocals; Jonas Tillheden, Drums & Percussion; Niklas Månsson, Bass guitar, Backing Vocals
Official Website: www.Bulletrain.org // Facebook www.facebook.com/bulletrain
Discography: Johnny Gonebad - EP – 2007; Turn It Up! – EP – 2009, Even with my eyes closed – Digital Single – 2011; Start Talking – Album – 2014; What you fear the most – Album – 2016
Soundclips in advance:
BULLETRAIN - Memory Lane (Edit)
BULLETRAIN - Wet Tired & Lonely (Edit)
On further news, DANTE FOX and MISS BEHAVIOUR both have new video clips available to promote their coming releases. Check out their new clips here:
Miss Behaviour – Friendly Video (video clip): https://youtu.be/hAxtWpxhXb4
Dante Fox – (title) (lyric video): https://youtu.be/zKg8KIGtBDk
U.S rockers confirm special guest slot on Stone Broken UK Tour
Idlewar has been making the headlines, with Classic Rock Magazine calling the Californian hard rock trio"Immense" and Planet Rock Radio playlisting the band, plus confirming them for Rockstock 2016.
With their debut album set for release 30th September (via Pledge/PHD), Idlewar has now been confirmed as guests to STONE BROKEN (recently announced Frontiers Music signing) on their UK tour, this coming November and December.
"This is not just about being able to play music that we've written for appreciative fans. It's also about meeting these amazing people that we have connected with. We see a passion in fans that matches the passion we put into this music." (James Blake - vocals / bass)
Watch the new lyric video for 'Criminal' and pledge now for the debut album 'IMPULSE' at www.pledgemusic.com/Idlewar
"We're trying to keep a balance with our videos. Some songs lend themselves to darker imagery. 'Criminal' is the song on the debut album that we felt was the opportunity to be a bit comical, but still cool." (Pete Pagoni - drums)
Idlewar UK Tour With Stone Broken:
24th Nov – NORWICH – Brickmakers Arms
25th Nov – SHEFFIELD – The Corporation
26th Nov – LONDON – The Black Heart
28th Bov - BRIGHTON - The Hope And Ruin
29th Nov – NEWCASTLE – The Cluny
30th Nov – EDINBURGH – Bannermans
1st Dec – MANCHESTER – Rebellion
3rd Dec – PLANET ROCKSTOCK (SOLD OUT) – Idlewar only
Tickets: http://www.idlewar.com/event/2016-uk-tour-dates-ticket-links/
Following the well received debut EP 'Dig In', IDLEWAR IS BACK, with the release of their greatly anticipated first full length album, 'Impulse', in association with Pledge Music and PHD.


The Pledge campaign is now underway, and fans will get the chance to listen and watch and new material before the album is released.


With the core tracking for the album's ten songs recorded in just two days, Idlewar throws down a debut album which has an abundance of raw power. This new release shows the growth of the Orange County, Californian three piece, as 'Impulse' offers a widened scope to listeners, whilst remaining firmly planted in heavy / hard rock sonics.
"The writing process has become easier between the three of us. Initially, because it was all so new, there was a 'feeling out' period, but once we became more comfortable, the creative process opened things up so much", says drummer Pete Pagonis, who also produced 'Impulse'. The album was given its final audio punch, with mastering by Brian Lucey (Ghost 'Meliora', Black Keys 'El Camino', Arctic Monkeys 'AM', plus albums by David, 'Twin Peaks' 'Dune', Lynch) in Los Angeles.
From the one, two, three, groove drenched punches of 'Stone In My Heel', 'Soul' and 'Criminal', Idlewar showcase riffs, hooks and melodies with ease. By the time you reach track four, 'All That I've Got', vocalist / bassist James Blake delivers a stunning, emotionally charged vocal performance. Throughout 'Impulse', Blakes' vocals captures the essence of Idlewar, but never over-riding the well oiled, organic, solid instrumentation that he, Pagonis and guitarist Rick Graham professionally deliver, from start to finish. Never letting up but allowing enough variety to engage listeners, 'Impulse' is THE sound of Idlewar, and by the time 'Glory' knocks you to the floor and closing track, the speed junkie 'On Our Knees', hits you between the eyes, you'll be ready to press the repeat button.
'Impulse' is officially released 30th September 2016 via PHD.
Idlewar is:
James Blake - Vocals & bass guitar
Rick Graham - Guitar
Peter Pagonis - Drums
AOR REUNION NIGHT SECURES FURTHER DATES
Last week we announced the launch of a special AOR reunion night ran by the people behind the original events held from 1996 to 2000 at Maximes in Wigan. Due to the amazing response we are pleased to announce that the reunion nights will run on a three monthly basis, with all dates for 2017 also secured. After our launch on November 19th the dates will be as follows.
NOVEMBER 19TH 2016
FEBRUARY 4TH 2017
MAY 6TH 2017
SEPT 2ND 2017
NOV 4TH 2017
We also hope to be able to announce further news over the forthcoming weeks. Please invite your Friends and share the events page below to help spread the word -
https://www.facebook.com/events/1008477335933595/?active_tab=posts
for further information and tickets visit... www.rockageddon.com
KOBRA AND THE LOTUS Sign Worldwide Deal With Napalm Records!
Canadian Hard Rockers, KOBRA AND THE LOTUS have signed a worldwide deal with Napalm Records. Their fourth album and Napalm Records debut Prevail I + II will be released as two separate volumes of a double album. The first part will be released in February 2017 with the second part to follow in October of 2017. But don't worry, you won't have to wait that long to hear new material from KOBRA AND THE LOTUS, as they will be releasing a new single very soon! More info on Prevail I + II will be announced shortly!
"We are delighted to announce this signing today. KOBRA AND THE LOTUS are one of the most exciting new bands in this genre", says Napalm Records Managing Director Thomas Caser.
The band on their signing to Napalm Records and upcoming albums:
"It is with great pleasure and humility that we can finally announce our signing to Napalm Records!! We've been working very hard on creating our upcoming albums, 'Prevail I' and 'Prevail II', and believe there couldn't have been a better partnership to help us bring this massive double record undertaking to the world. Get ready for lots of new music and the best sonic evolution of KOBRA AND THE LOTUS to date. We can't wait to see you all out there!! Horns up, love up!! \M/."
Check out a special video message from KOBRA HERE.
KOBRA AND THE LOTUS will take to the road this fall in Europe alongside label-mates Delain. Fans can expect to hear a mix of KOBRA AND THE LOTUS classics and new songs from Prevail I + II.
Stay tuned for more info on the album and the first single in the coming weeks!
KOBRA AND THE LOTUS LIVE
24.09.2016 NL - Eindhoven, Poppodium de Effenaar (with Arch Enemy)
30.09.2016 LT - Kaunas, Lemmmy*
01.10.2016 LV - Riga, Nabakab*
02.10.2016 EE - Tallinn, Tapper*
05.10.2016 FI - Helsinki, Elmun Baari*
06.10.2016 FI - Tampere, Yo-talo*
07.10.2016 FI - Oulu, Hevimesta*
*Headline Shows
With Delain
14.10.2016 DE – Köln, Essigfabrik
15.10.2016 DE – Stuttgart, Im Wizemann
16.10.2016 DE – Hamburg, Gruenspan
17.10.2016 DK – Copenhagen, Pumpehuset
19.10.2016 DE – Berlin, Columbia-Theater
20.10.2016 PL – Cracov, Kwadrat
21.10.2016 PL – Warsaw, Progresja
22.10.2016 CZ – Zlin, Masters of Rock Club
25.10.2016 SK – Bratislava, Majestic Music Club
27.10.2016 AT – Vienna, Szene
28.10.2016 DE – Munich, Backstage
29.10.2016 DE – Aschaffenburg, Colos-Saal
30.10.2016 CH – Pratteln, Z 7 3
01.10.2016 FR – Lyon, Ninkasi Kao
02.11.2016 ES – Madrid, Arena
03.11.2016 FR – Toulouse, Metronum
04.11.2016 FR – Paris, Elysee Montmartre
05.11.2016 FR – Lille, Le Splendid
06.11.2016 BE – Antwerp, Trix
08.11.2016 UK - Birmingham, O2 Institute 2
09.11.2016 UK - Glasgow, Classic Grand
11.11.2016 IE - Dublin, The Button Factory
12.11.2016 UK - Manchester, O2 Ritz
13.11.2016 UK - London, Koko
15.11.2016 UK - Southampton, Engine Rooms
16.11.2016 UK - Cardiff, Tramshed
About KOBRA AND THE LOTUS:
Led by frontwoman and classically trained vocal powerhouse Kobra Paige, KOBRA AND THE LOTUS have been making a name for themselves worldwide since 2010 with extensive touring and two well-received albums. KOBRA AND THE LOTUS is loaded with precision, heavy emotion, and grand-scale dynamics, highlighting the glories of Classic heavy metal and Hard Rock. Known for their exceptionally strong live shows, they proudly carry the flag for all metal/rock fans.
For More Info Visit: http://kobraandthelotus.com https://www.facebook.com/KobraAndTheLotus
https://twitter.com/katlofficial/
Almah return with new album due for release 23rd September
Brazilian metallers ALMAH led by ex-Angra singer Edu Falaschi are proud to announce that the brand new album entitled E.V.O will be released on September 23rd worldwide via Pride & Joy Music (EU), Test Your Metal (US/MX/CA) and King Records (Japan).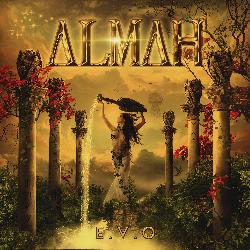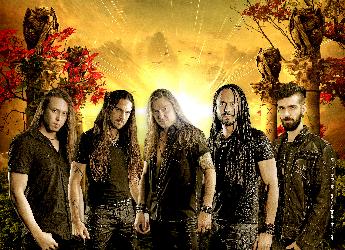 E.V.O is the 5th studio album of ALMAH, it was recorded in Sćo Paulo, Brazil at IMF studios by Tito Falaschi and mixed and mastered by Damien Rainaud (Fear Factory, Dragonforce, Baby Metal, etc) at Mix Unlimited in Los Angeles, California/USA. It is a concept album and the main idea is based on evolution of people's mind and soul during so-called AGE OF AQUARIUS - the new era that the world is about to live. The author of the concept, Edu Falaschi, touches different subjects connected to the main idea, creating very positive lyrics and the whole album's atmosphere.
Musically E.V.O brings a fresh and powerful sound with typical modern and heavy Almah's touch but this time one will be able to realize that it also has a direct connection with the ANGRA's "Rebirth" (the first Angra's album with Edu's voice). The compositions are pleasant travel between the modern power metal, contemporary rock and prog metal. The vocal lines on E.V.O are very powerful, classic and the voice has a higher pitch comparing to the previous Almah's records. It's very melodic, clean and into the bel canto style.
Track list
1- AGE OF AQUARIUS
2- SPERANZA
3- THE BROTHERHOOD
4- INNOCENCE
5- HIGHER
6- INFATUATED
7- PLEASED TO MEET YOU
8- FINAL WARNING
9- INDIGO
10- CORPORATE WAR
11- CAPITAL PUNISHMENT
Almah is: Edu Falaschi – vocals, Marcelo Barbosa – guitars, Raphael Dafras – bass, Diogo Mafra – guitars, Pedro Tinello – drums
Web: www.facebook.com/official.almah //www.almah.com.br
Act of Defiance announces USA headlining tour, plus select dates with Killswitch Engage, Hellyeah


After completing an extensive North American tour this past May/June, Act of Defiance is ready to get back out on the road this fall, headlining shows across the USA. Additionally, the band will appear with Killswitch Engage and Hellyeah on select dates, making this one trek not to be missed!


See below for all upcoming dates!


Act of Defiance tour dates
Sept. 14 - Salt Lake City, UT - Metro Bar
Sept. 15 - Grand Junction, CO - The Mesa Theater
Sept. 16 - Denver, CO - Marquis
Sept. 17 - Kansas City, MO - The Riot Room
Sept. 19 - Nashville, TN - Basement East
Sept. 20 - Greensboro, NC - The Cone Denim *
Sept. 21 - Jacksonville, FL - Mavericks at the Landing *
Sept. 22 - Baton Rouge, LA - Varsity Theatre *
Sept. 24 - Orlando, FL - Backbooth
Sept. 25 - Atlanta, GA - Masquerade
Sept. 27 - Lombard, IL - Brauer House
Sept. 28 - Des Moines, IA - Vaudeville Mews
Sept. 29 - Sioux City, IA - Anthem @ Hard Rock *
Sept. 30 - Neillsville, WI - Silver Dome Ballroom
Oct. 2 - Bismarck, ND - Our Place Tavern
Oct. 3 - Billings, MT - Pub Station
Oct. 4 - Idaho Falls, ID - The Falls
Oct. 6 - Fresno, CA - Fulton 55
Oct. 7 - San Francisco, CA - Thee Parkside
Oct. 8 - Glendale, CA - Complex
Oct. 9 - Fullerton, CA - Slidebar (free show!)
Oct. 11 - Las Vegas, NV - Bunkhouse Saloon
Oct. 12 - Phoenix, AZ - Rebel Lounge
Oct. 13 - San Diego, CA - House of Blues **
*=w/ Hellyeah
**=w/ Killswitch Engage


Act of Defiance - featuring Chris Broderick (ex-Megadeth), Shawn Drover (ex-Megadeth), Matt Bachand (Shadows Fall/Times Of Grace) and Henry Derek (Scar The Martyr) - is touring in support of their critically acclaimed album, Birth And The Burial. In a time of endless sub-genre classifications, Act of Defiance's debut delivers "perfectly produced, super slick slice of savage, technical modern thrash" (Terrorizer), that promises to "destroy your eardrums, as they are uncompromising and unrelenting metal at its very best" (Powerplay). To preview and purchase Birth And The Burial, please visit: http://www.metalblade.com/actofdefiance


Act of Defiance line-up:
Chris Broderick - guitar
Henry Derek - vocals
Shawn Drover - drums
Matt Bachand - bass


Act of Defiance online: https://www.facebook.com/actofdefiancemusic
https://instagram.com/actofdefiance https://twitter.com/actofdefiance1
https://twitter.com/chris_broderick https://twitter.com/shawndrover
https://twitter.com/mattowsfall https://twitter.com/totheboyelis
Whitechapel reveals second round of confirmed dates for co-headlining USA tour with Suicide Silence this fall

As previously announced, Whitechapel will co-headline a USA run with Suicide Silence this fall! Sponsored by BlackCraft Cult Clothing (www.blackcraftcult.com), the "Straight Outta Hell" tour also features Carnifex andOceano as support, with Despised Icon appearing at select shows. This must-see trek kicks off in late September and ends in late October - see below for all confirmed dates so far, with more shows to be revealed soon!


Whitechapel tour dates
w/ Suicide Silence, Carnifex, Oceano
Sept. 30 - Spokane, WA - The Pin
Oct. 1 - Billings, MT - Pub Station
Oct. 2 - Denver, CO - Summit Music Hall #
Oct. 4 - Des Moines, IA - Wooly's
Oct. 5 - Omaha, NE - The Waiting Room
Oct. 6 - Minneapolis, MN - Cabooze #
Oct. 7 - Milwaukee, WI - The Rave #
Oct. 8 - Detroit, MI - St. Andrews #
Oct. 9 - Chicago, IL - House of Blues #
Oct. 11 - Cleveland, OH - Agora Theater * #
Oct. 12 - Webster, NY - Harmony House *
Oct. 13 - New York, NY - Gramercy Theater * #
Oct. 14 - Lancaster, PA - Chameleon Club *
Oct. 15 - Worcester, MA - The Palladium #
Oct. 16 - Freehold, NJ - Gamechanger #
Oct. 17 - Greensboro, NC - Pete's
Oct. 21 - Farmington, NM - Top Deck
# = newly added
* = w/ Despised Icon


Currently on the road as part of the annual Warped Tour, Whitechapel recently released their sixth full-length,Mark of the Blade, worldwide via Metal Blade Records. Hailed as "an exciting milestone" (Alt Press), Mark of the Blade was produced by Mark Lewis (The Black Dahlia Murder, Cannibal Corpse) and sees Whitechapelredefine who they are and what they are capable of with the resulting 11 tracks. Kicking off with "The Void" - which has a Slayer-esque ferocity that is perfectly suited to the band's three-guitar attack - the songs that follow all leave a distinct impression, and by the time the rich, dark melodies on "Decennium" bring the record to a close, it's impossible to deny the emotional weight brought to bear. Alex Wade explains, "At this point in our career and as we grow older, we are taking a more open-minded approach to creating our music, allowing what we think sounds good to evolve naturally, rather than to just write what is expected of us."


To purchase Mark of the Blade in various formats, please visit: metalblade.com/whitechapel - where the video for the latest single, "Elitist Ones", can also be viewed.


See below for all upcoming Warped Tour dates!


Whitechapel Warped Tour dates
Aug. 9 - Las Vegas, NV - Hard Rock Hotel & Casino
Aug. 11 - Boise, ID - Ford Idaho Center Amphitheater
Aug. 12 - Auburn, WA - White River
Aug. 13 - Portland, OR - Portland Expo Center

Catch WHITECHAPEL in the UK:
NEVER SAY DIE TOUR 2016
WHITECHAPEL + Thy Art Is Murder + Carnifex + Obey The Brave + Fallujah + Make Them Suffer + Polar
November 2016
6th LONDON – O2 Academy, Islington
7th MANCHESTER – O2 Club Academy
8th GLASGOW – Garage
9th BRISTOL – Marble Factory
Whitechapel line-up:
Phil Bozeman - Vocals
Ben Savage - Guitar
Zach Householder - Guitar
Alex Wade - Guitar
Ben Harclerode - Drums
Gabe Crisp - Bass


Whitechapel online: http://www.whitechapelband.com http://www.metalblade.com/whitechapel
http://www.facebook.com/whitechapelmetal https://twitter.com/whitechapelband
http://instagram.com/whitechapelband http://www.youtube.com/WhitechapelTV
Allegaeon reveals details for new album, 'Proponent for Sentience'
Launches band play-through video for new single featuring Soilwork's Bjorn "Speed" Strid (vocals) and Scar Symmetry's Benjamin Ellis (guitar)!


As previously announced, melodic death metal outfit ALLEGAEON will be releasing their fourth full-length this fall; today, the band has revealed details for this album, entitled 'Proponent for Sentience'. Produced by Dave Otero (Cattle Decapitation), 'Proponent for Sentience' is a musically complex, intelligent, and absorbing concept record that can rightfully sit alongside the true greats of the medium. With a lyrical arc rooted in science-fiction yet uncomfortably encroaching upon the reality of the present, it captures the Fort Collins, Colorado natives at their most ambitious and accomplished, pushing the boundaries even further than on their three previous critically acclaimed full-lengths.


Due out September 23rd via Metal Blade Records, 'Proponent for Sentience' can be pre-ordered now at: metalblade.com/allegaeon - where the band play-through for the new track, 'Proponent For Sentience III - The Extermination', can also be viewed with guest appearances by Soilwork's Bjorn "Speed" Strid (vocals) and Scar Symmetry/ex-Bloodshot Dawn's Benjamin Ellis (guitar).


'Proponent for Sentience' track-listing
01. Proponent for Sentience I - The Conception
02. All Hail Science
03. From Nothing
04. Gray Matter Mechanics - Apassionata Ex Machinea
05. Of Mind and Matrix
06. Proponent for Sentience II - The Algorithm
07. Demons of an Intricate Design
08. Terrathaw and the Quake
09. Cognitive Computations
10. The Arbiters
11. Proponent for Sentience III - The Extermination
12. Subdivisions


For another preview of 'Proponent for Sentience', please visit: allegaeon.bandcamp.com - where the first single, 'Gray Matter Mechanics - Appassionata Ex Machinea', is streaming and a full band play-through of 'Gray Matter Mechanics' can be seen. Additionally, fans can watch an acoustic performance of 'Appassionata Ex Machinea' by Greg Burgess (guitar) on ALLEGAEON's YouTube:youtube.com/watch?v=Hucg-Ru-Zgk


In support of 'Proponent for Sentience', ALLEGAEON will join Max & Iggor Cavalera Return To Roots, The Black Dahlia Murder, Combichrist, All Hail The Yeti, and Oni for a North American tour this September/October. See below for all upcoming dates!


ALLEGAEON tour dates
w/ Max & Iggor Cavalera Return To Roots, The Black Dahlia Murder, Combichrist, All Hail The Yeti, Oni
Sept. 12 - Las Vegas, NV - LVCS
Sept. 13 - Albuquerque, NM - Sunshine Theater
Sept. 15 - Nashville, TN - Exit / In
Sept. 16 - Louisville, KY - Diamond Concert Hall
Sept. 17 - Rochester, NY - Montage Music Hall
Sept. 19 - Knoxville, TN - The Concourse
Sept. 20 - Athens, GA - Georgia Theater
Sept. 22 - Oklahoma City, OK - Diamond Ballroom
Sept. 24 - San Bernardino, CA - Ozzfest Meets Knotfest *
Oct. 10 - Ottawa, ON - Mavericks #
Oct. 11 - Toronto, ON - Opera House #
Oct. 12 - Montreal, QC - Les Foufounes #
*=Allegaeon only
#=Max & Iggor Cavalera Return To Roots, The Black Dahlia Murder, Allegaeon only


ALLEGAEON line-up:
Riley McShane - vocals
Greg Burgess - guitar
Michael Stancel - guitar
Corey Archuleta - bass
Brandon Park - drums


http://www.facebook.com/allegaeon http://www.youtube.com/ALLEGAEON http://twitter.com/allegaeon http://instagram.com/allegaeonofficial
Tygers Of Pan Tang Roar Into Action!
Once in a while in an band's career comes a special time, a period where you feel it's all finally coming together and that time I'm proud to say is NOW! The new Tygers album is finished, done and dusted and ready to unleash on our 'Tygertastic,' audience. You're gonna love this one, it's a MONSTER......', Robb Weir, founder and guitarist of Tygers Of Pan Tang.
Who would have predicted that 2016 would turn out to be the most productively successful year since their early days for a band whose history stretches back to the birth of the New Wave of British Heavy Metal? Much has been written about the role the Tygers played in the establishment of the movement and about the comings and goings within the band, but it is safe to say that the current line up brings a creative stability and a shared camaraderie that will keep them together, playing live and making records for some time to come.
The year began the signing of a new record deal with Scandinavia's premier rock & metal label Mighty Music giving the band the opportunity to record the material they had written and honed in a burst of activity in late 2015. Whilst the band were happy to produce themselves at The Blast Studio in Newcastle they knew that the mix needed a fresh pair of ears.
Mighty Music CEO Michael H. Andersen recommended Soren Andersen/Medley Studio for the mix of the album. Having heard and been impressed by material recorded and mixed by Soren Andersen (Glenn Hughes, Mike Tramp) the Tygers sought out his services. Soren was only too happy to work with a band whose credentials were so firmly established. For the mastering, Harry Hess of Harem Scarem fame was the perfect man for the job.
Leaving the music in his capable hands, next stop for the band was South America. Having no idea what reception they would receive they were overwhelmed by the fierce dedication of the fans in Brazil and Columbia, who, in many cases, had waited years for an opportunity to witness the live show. From South America to Europe without a breath and then on to North America where they headlined Chicago's Ragnarokkr festival. To say they aced it is an understatement and in the words of the promoter "The Tygers started the first Ragnarokkr riot because people were so pumped up".
And the new material will be road tested with their first extensive UK dates for many a year. And, as we write, plans for worldwide dates in support of the album are already coming to fruition.
In late August first single 'Only The Brave' will be released on 7' vinyl ep with exclusive bonus track 'What You Say' from the album recording session. A music video for 'Only The Brave' is being shot as we speak.
The long awaited comeback album "Tygers Of Pan Tang" will be released worldwide Friday 21st of October 2016 on LP, ltd picture LP, CD and through all digital services.
Album Tracklist:
1. Only The Brave
2. Dust
3. Glad Rags
4. The Reason Why
5. Never Give In
6. Do It Again
7. I Got The Music In Me
8. Praying For A Miracle
9. Blood Red Sky
10. Angel In Disguise
11. The Devil You Know
Line-up
Robb Weir - guitars
Jacopo Meille - vocals
Micky Crystal - guitars
Gav Gray - bass
Craig Ellis - drums & percussion
Album tour 2016/2017
08.10.16 Rotterdam (NL) - Rotterdam Rocks Festival@ Baroeg
09.10.16 Roeselare (BE) - Verlichte Geest
21.10.16 Newcastle (UK) - The Cluny
22.10.16 Wigan (UK) - Old Courts
24.10.16 London (UK) The Black Heart
25.10.16 Bilston (UK) - Robin 2
26.10.16 Hull (UK) - Fruit
27.10.16 Merthyr Tydfil (UK) - The New Crown
28.10.16 Barnsley (UK) - Rock And Blues Venue
29.10.16 Edinburgh (UK) - Bannerman's
07.01.17 Mangualde (PT) - Hardmetal Festival
03.03.17 Hamburg (DE) - Hell Over Hammaburg Festival
12.05.17 Copenhagen (DK) Nordic Noise Rock Festival
tygersofpantang.com mightymusic.dk
Amaranthe to release 'Maximalisom' on 21st October
AMARANTHE, the cutting-edge Swedish pop-metal outfit with the triple-lead-vocal attack, will release its new album, "Maximalism", on October 21 via Spinefarm Records.
The follow-up to 2014's "Massive Addictive" is described in a press release as "a hyper-modern, metallic beast of a record" containing "12 new tracks that fully live up to the 'bigger, bolder' promise of the title."
"Maximalism" was produced once again by Jacob Hansen (VOLBEAT, EPICA, DELAIN) Co-produced by Jakob Herrmann (Top floor Studios) mastered by Svante Forsback (RAMMSTEIN, APOCALYPTICA, DRAGONFORCE).
Refusing to be pinned down by genre or convention, AMARANTHE have consistently pursued the less travelled path, blending different sounds and styles to create a signature hybrid approach, and "Maximalism" sees their collective wide-angle vision laid out with greater skill and conviction than ever before.
From the locomotive power of "Faster" and "Fury" through to the more measured drama of "Limitless" and "Endlessly" (a solo tour de force for singer Elize Ryd), this is AMARANTHE ramping up both the energy and the emotion, and generally pushing everything to the max.
Says AMARANTHE lead guitarist Olof Mörck: "'Maximalism' is our manifesto to the world!
"We are genuinely thrilled with the new material, definitely our most diverse collection to date. Our trademark 'bleeding edge' modern metal remains intact, of course, but fused with an even broader range of genres than before…
"There's everything here, including stadium rock, innovative pop and danceable super-hits.
"Expect these tunes to enter your mind on a permanent basis!"
"Maximalism" track listing:
01. Maximize
02. Boomerang
03. That Song
04. 21
05. On The Rocks
06. Limitless
07. Fury
08. Faster
09. Break Down And Cry
10. Supersonic
11. Fireball
12. Endlessly
In support of "Maximalism", AMARANTHE will embark on a headline European tour in October/November, with SONIC SYNDICATE and SMASH INTO PIECES guesting on all shows.
Bonfire is now complete!
Because of the sudden departure and separation from David Reece after two very successful charting CDs GLÖRIOUS & the double album PEARLS the place of the lead vocalist and Frontman of BONFIRE became vacant.
Originally BONFIRE found a new shouter in Michael Bormann, however, prior obligations kept him from starting his duties with Bonfire until mid-October 2016.
As so-called "transition singer" ALEXX STAHL (MASTERS OF DISGUISE, ROXXCALIBUR) spontaneously offered his help so BONFIRE where able to play the agreed 16 summer events.
ALEXX STAHL uses this time and concerts in order to sing himself into the hearts of the fans and the band members.
That he is a great musician, BONFIRE knew, but that it would also function as human friendly and makes so much fun to work with him to act and to travel, that was already a pleasant surprise. Alexx is a real gentleman!
Therefore, the musicians around band founder HANS ZILLER decided to undertake Alexx permanently as the new Bonfire singer.
Our big thank you goes to Michael Bormann - which is certainly an absolute exceptional singer, and this he has been proved for years in various projects - for his willingness to enter into BONFIRE and also for his understanding to our final decision and wish him for his future musical path only the very best. And we all mean that honestly !!!!!
The new BONFIRE - STUDIO ALBUM appears in the March / April 2017

For more information please contact willi wrede: willi@classic-rock-nights.com

Willi Wrede
BONFIRE Management
Kingdom Come is no more ...
Dear Kingdom Come soldiers, fans and friends!


The Kingdom Come ship has reached its final destination, at least during my visit on our planet earth.


My decision is mainly caused by experiences I made throughout the last 3 years, during which the fun factor disappeared more and more, and our energy and hopes have repeatedly been crushed by people and circumstances beyond our control. Some folks out there may not believe it, but it's NOT all about money. I realized that chasing something which seems is not meant to be, trying to force things, would never lead to something good. Therefore it's time to let go.


Allow me to give you a brief insight into my modest self.


I'm happy about every camera NOT pointing at me. I'm happy about every email or Facefuck message I'm NOT receiving. I'm a rather private dude, who enjoys cruising through life without much noise, among true friends. Public recognition means nothing to me. It's a sweet momentary kick, which helped me persuade the girls in my former wild days, but in the end it means nothing, and did not get me to a higher spiritual level. So I decided I'd rather sit on my boat and watch the birds shit on my head, NOT trying to figure out the sense of live.

For reference revisit my song "Inhaling the Silence". Only took me 50 years to figure that out. ;-)


It was a nice and overdue experience to share the stage with my old time Kingdom Come fellows, Johnny B Frank and Danny Stag one more time, which we finally came around to on our Florida cruise 2016. I never thought I would enjoy being locked up with so many people on a boat, but it was a great experience and a good way to organize my mind. That's what the ocean can do for you! ;-)


It's been a fantastic 30 year long musical ride, for which I can only be VERY grateful. Having gone through good and bad times, in the end it was an exceptional way to explore our planet, having met countless wonderful people around the globe and building up memories that can not be taken away from me, or you.


I'm not saying that I will never write a song again, or never again enter a stage, but the chapter called "Kingdom Come" is now closed. One day I may revisit the music scene with a new band called "Iron Banana", but until then, it is what it is.


I hope the Kingdom Come songs have given many of you energy, joy and strength, as they did for me. The Kingdom Come songs will live on, long after we all have turned to dust, and will hopefully do the same for many generations to come, unless of course, we have blown up our planet before then.


Not every decision I made was of glamorous choice, but hey, I'm only human. Before ending this note, I would like to express my personal gratitude to the following people who have held up the Kingdom Come flag in good, or bad times.


Marko Wolf, Felix Lethmate, Dirk Rhode, Ulf Zick, Derek Shulman, Olly Hahn, Jim Lewis, Rebecca Taylor, Dave Takas, Kate Deem, Bob Rock, Michael Miller, Matthias, Thorsten & Marc from "Just Music" Hamburg, Stan Diamond, Jens Reinhold, Carsten Wodniczak, Frank Trzaskowski, Alex Kovolev, Angelo Schiliro, Ingrid Kaplja Kreuzer, Martina Pokorny, Lotti, Olliver Sittl, Sepp Danner, Tommy Demetrov, Elke Friess.


And last, but not least, all the talented musicians who have contributed their fantastic playing skills to all the Kingdom Come records. Detailed info about who played what & where, can be found on our old website.


Should I have forgotten somebody, sorry, I'll buy you dinner.


Marty Wolff, I miss you and I thank you!


To end it with Danny's words: "The end, the beginning ………"


Ahoy, and the very best to you all!


Lenny
Secret Sphere release first live album on Frontiers Music Srl
Frontiers Music Srl is pleased to announce the release of the first SECRET SPHERE live album, "One Night In Tokyo" on October 14th!
Secret Sphere are a global force in the metal world, but Japan especially has always been a special place for them since their inception in 1997. In fact, it is the only country where you can find Secret Sphere's very rare, original debut demo tape, officially released as a special edition item there since the demand for their releases is so prevalent there. That says a lot about the respect and affection that the fans in the Land of the Rising Sun have for Aldo LoNobile's band which is of course a mutual feeling.
During the band's last Japanese tour, in support of the Special Anniversary Edition of the band's signature album "A Time Never Come", Secret Sphere had the chance to record their show in Tokyo in its entirety. The set included all the band's major hits like "Legend", "Under The Flag Of Mary Read," plus melodic metal gems taken from the latest album "Portrait Of A Dying Heart". Featuring vocalist extraordinaire Michele Luppi (who is now also the keyboard player for Whitesnake / David Coverdale), the show was one for the ages.
The result is a stellar performance in a very welcoming atmosphere, a night to remember, where the band played their classic songs with true passion and energy to a wildly receptive audience. The same passion and energy that you can expect from the band's next studio release, which is currently in the writing stages.
Aldo Lonobile says: "Since I started the band, the idea of recording our first live album in Japan was the ultimate goal! All my musical heroes described their experiences in Japan with a happiness and a warmth that you could almost feel. That was the truth, among the most loyal fans in the world, and I am 100% happy that Frontiers liked the idea to release our first live album!"
To enhance the celebration, the band agreed to the label's suggestion to release a brand new version of "Lie To Me," featuring an outstanding duet between Michele Luppi and former Nightwish singer Anette Olzon. Released originally on "Portrait of a Dying Heart", the video reached almost 1 million views and this new version shows a depth and a reach that makes it even better compared to the original!
Enjoy a trailer for the DVD here: https://youtu.be/wQYgwZh8MFU
One Night in Tokyo tracklisting includes:

CD1
1. Intro: A Journey Through Time
2. X
3. Healing
4. Union
5. The Fall
6. Lie To Me
7. Wish And Steadiness
8. Legend
9. Under The Flag Of Mary Read
10. The Scars That You Can't See
11. Eternity

CD2
1. Mr. Sin
2. Leonardo Da Vinci
3. Lady Of Silence
4. Dance With The Devil
5. Lie To Me (Studio Bonus track – Duet with Anette Olzon).
DVD
1. Intro: A Journey Through Time
2. X
3. Healing
4. Union
5. The Fall
6. Lie To Me
7. Wish And Steadiness
8. Legend
9. Under The Flag Of Mary Read
10. The Scars That You Can't See
11. Eternity
12. Mr. Sin
13. Leonardo Da Vinci
14. Lady Of Silence
15. Dance With The Devil
SECRET SPHERE
Michele Luppi: Vocals
Aldo Lonobile: All Lead and Rhythm Guitars
Andrea Buratto: Bass
Marco Pastorino: Rhythm Guitars and Backing Vocals
Gabriele Ciaccia: Keyboards & Piano
Marco Lazzarini: Drums
TOUR DATES
October 30th – Trezzo Sull'Adda (Milano), ITALY - Frontiers Metal Festival
December 16th Nagoya
December 17th Tokyo
December 18th Tokyo
March 17th - Ostrava – Czech Rep.
March 18th - Nitra – Slovakia
March 30th - Madrid – Spain
March 31th - Euskadi – Spain
April 1st - Cartagena – Spain
April 2nd - Barcelona – Spain
- MORE SHOWS TO BE ANNOUNCED!
www.secretsphere.org www.facebook.com/secretsphere
Tyketto celebrate 25th Anniversary with release on Frontiers Music Srl
In celebration of the band's 25th Anniversary, Frontiers Music Srl is pleased to announce the release of TYKETTO brand new album "Reach" on October 14th.
After five years of relentless touring that included playing on some of the most prestigious stages on the planet, Tyketto took their revitalized energy in to the studio in the spring of 2016. The sessions took place at the legendary Rockfield Studios in Wales (Queen, RUSH, Oasis). Musically the band is truly at the top of their game, with their muscular brand of melodic rock delivered with the finest arrangements and awesome performances.
Lead vocalist Danny Vaughn comments, "Although we only had planned on recording ten songs for REACH, we were so pleased with everything, we decided to keep all twelve songs on the record. We unanimously decided on REACH as the title of the album, as it defines who this band is in 2016. We have a new energy, some incredible new members, and a fresh outlook toward the future. All of us have pushed each other beyond our limits to make what we feel is a pinnacle record in our catalog."
Drummer and founding member Michael Clayton Arbeeny adds, "Many bands who have been out as long as we have feel they need to fit into a preconceived notion of what their fans expect to hear. Following in the footsteps of icons such as Queen, Led Zeppelin and Prince, we have decided to expand our musical boundaries and introduce our friends around the world to Tyketto 2016. Rest assured that all the songs on REACH still carry the trademark melodies and choruses our fans have grown to love over the decades. The band is feeling stronger and performing better than ever and we can't wait to share this music with the world."
In addition to Vaughn and Arbeeny, the unstoppable 2016 lineup includes Chris Green (guitars and vocals), Ged Rylands (keyboards and vocals) and Chris Childs (bass).
A video for the title track, "Reach," will be released soon. An 11 country tour to support the album commences in October. Dates below.
REACH tracklisting:
1. Reach
2. Big Money
3. Kick Like A Mule
4. Circle The Wagons
5. I Need It Now
6. Tearing Down The Sky
7. Letting Go
8. The Fastest Man Alive
9. Remember My Name
10. Sparks Will Fly
11. Scream
12. The Run
13. Precious Little Gets Away (Digital Bonus Track).
TYKETTO
Danny Vaughn – lead vocals
Michael Clayton Arbeeny - drums, percussion, vocals
Ged Rylands - keyboards, vocals
Chris Green - guitar, vocals
Chris Childs - bass guitar, vocals
TOUR DATES
September 30th – Avalon - Hollywood, USA
October 1st – 5th - Monsters of Rock Cruise
November 13th – De Bosuil – Weert, Netherlands
November 14th – Spirit of 66 – Verviers, Belgium
November 16th – Pacific Rock – Cergy, France
November 18th – Hall of Fame – Wetzikon, Switzerland
November 19th – Riffelhof – Burgrieden, Germany
November 21st – Nachtlebel – Frankfurt, Germany
November 23rd – Matrix – Bochum, Germany
November 24th – Boerderij – Zoetermeer, Netherlands
November 26th – Cluny – Newcastle, UK
November 27th – O2 ABC2 – Glasgow, UK
November 28th – 02 Academy 2 – Liverpool, UK
November 29th - 02 Academy 2 – Islington, UK
December 2nd – Planet Rockstock - Trecco Bay, UK
December 4th – Robin 2 - Bilston, UK
December 5th – Rescue Rooms – Nottingham, UK
Steve Grimmett's Grim Reaper - New Album 'Walking In The Shadows'
Due out on 23 September, 'Walking In The Shadows' is Grim Reaper's first new recording since their 1987 release 'Rock You To Hell'.
Tracklisting:
01. Wings Of Angels
02. Walking In The Shadows
03. Reach Out
04. I'm Coming For You
05. From Hell
06. Call Me In The Morning
07. Rock Will Never Die
08. Temptation
09. Thunder
10. Now You See Me
11. Blue Murder
12. Come Hell Or High Water
New rock trio RockWolves sign with SPV/Steamhammer!
New rock trio featuring members of Scorpions, Mad Max & H-Blockx. First single will be released September 09th, 2016. Debut album scheduled for release October 28th, 2016.
Photo from left to right: Michael Voss (guitar, vocals), Olly Hahn (A&R Steamhammer), Herman Rarebell (drums), Gudze (bass)
Rumours were flying thick and fast for a while, but now it's official: Steamhammer/SPV have signed the new all-star trio Rock Wolves for the world ex Japan. The name stands for Herman Rarebell, Michael Voss and Stephan "Gudze" Hinz, three of the most renowned German rock musicians of the past forty years. Their CVs feature eminent acts such as the Scorpions, MSG, H-Blockx, Casanova and Mad Max. Their first single ´Rock For The Nations` is due out on September 09th, to be followed by the debut album on October 28th. Drummer Herman Rarebell describes his new band's material as "classic rock music, powerful but not too heavy".
You can see the first teaser here: https://youtu.be/ejAOG3FFXqo
As the former Scorpions' drummer, Herman Rarebell was instrumental in recording classics such as Lovedrive, Blackout and Crazy World between 1977 and 1996, and looks back at a successful stint as the manager of his own recording company Monaco Records. At the moment he is a member of guitar legend Michael Schenker's current group Temple Of Rock, where Rarebell met Michael Voss, among others. Since the 1980s, Voss has caused a stir with acts such as Mad Max and Casanova, has worked with Michael Schenker and is also involved in Temple Of Rock as a vocalist, songwriter and producer. The third Rock Wolves member is Stephan "Gudze" Hinz, founder member and bassist of H-Blockx and hence a representative of the 1990s rock generation. So here we have three illustrious names, three decades, and three artistic careers with similar but by no means congruent influences.
The material of the upcoming Rock Wolves album was produced by Michael Voss at Münster's Kidroom Studio and at the Principal Studios in Senden. Twelve songs, among them a cover version of American hit writer Jim Vallance's ´What About Love`, which was a Billboard Charts topper for American band Heart in 1983. A video to support the lead single ´Rock For The Nations` was shot near Hanover in mid-June and will also be released on September 09th.
www.rockwolves.com https://www.facebook.com/RockWolves-1065145830222286/
https://www.facebook.com/steamhammerofficial
Kee Marcello to release new studio album 'Scaling Up' on Frontiers Music Srl
Frontiers Music Srl proudly announces the release date of KEE MARCELLO's new studio album "Scaling Up" on October 14th.
With "Scaling Up", Kee Marcello is using his past as a springboard to take a giant leap into the future! With the new music firmly grounded in the songwriting tradition that made him a multi-platinum rock star in the first place, Kee explores the boundaries of melodic hard rock with a contemporary performance that nods to his past and employs sizzling production. This is an album all his fans will have to pick their jaws up off the floor after hearing!
Kee Marcello is a unique artist in the hard rock genre. He has never stopped evolving and growing as both a writer and a guitarist and the new album illustrates how much he has managed to raise the bar yet again with both his guitar playing, singing and writing.
Conceived and recorded in the winter and spring of 2016, "Scaling Up" encompasses all the influences and genres in which the Swedish musician has been involved in since the start of his career. Besides the obvious resemblances to Europe's classic sound, Kee also gives a nod to his past in Easy Action. Speaking of Europe (particularly the "Prisoners in Paradise" era), Kee took two officially unreleased songs, "Wild Child" and "Don't Know How To Love No More", and re-arranged and re-recorded them from scratch. Beyond those two tracks, you can hear a touch of sleaze and more classic hard rock on songs like "Fix Me", "Blow by Blow", and "Soldier Down".
Kee Marcello says: "The whole idea of "Scaling Up" is to, very respectfully, use the music of my past as a canvas to paint a picture of where I stand today and what I aim for in the future as a guitarist/singer/writer. I think we've got the balance of now and then just right, and it's performed by the best group of musicians I've ever had the honor of playing with!"
Kee Marcello is one of the most renowned guitarists from Scandinavia and has an amazing history to his name. He's best known as the guitarist - from 1986 to 1992 - of one Sweden's biggest musical exports, Europe. In the late '80s and early '90s, Europe were one of the biggest rock bands in the world. They sold over 30 million albums, landed at #1 on sales charts in 26 countries and shared the biggest stages with acts like Metallica, Def Leppard and Bon Jovi. Kee is now also enjoying a new wave of success as a TV persona in Sweden, as well as being involved in other musical projects.
Look out for Kee Marcello playing in a town near you soon! Confirmed tour dates below, with more to be added soon!
Scaling Up tracklisting:
1. Black Hole Star
2. On The Radio
3. Don't Miss You Much
4. Fix Me
5. Wild Child
6. Finger On The Trigger
7. Soldier Down
8. Scandinavia
9. Good Men Gone Bad
10. Scaling Up
11. Don't Know How To Love No More
12. Blow By Blow
Kee Marcello: Guitars/Vocals/Keys
Ken Sandin: Bass
Darby Todd: Drums
Special guests:
Mattias Eklundh – guitar solo on "Good Men Gone Bad"
Michele Luppi – keyboards on "Wild Child"
Produced and arranged by Kee Marcello
Mixed by Tobias Lindell
TOUR DATES
22 September – Birmingham, UK - The Robin 2
23 September – Glasgow, UK – Audio Club
24 September – Cardiff, UK – Fuel Rock Club
1 October - Linköping, Saab Arena*
7 October - Karlstad, Lofbergs Arena*
8 October - Växjö, Vida Arena*
14 October - Göteborg, Scandinavium*
15 October - Helsingborg Arena*
21 October - Stockholm, Globe Arena*
22 October - Sandviken, Göransson Arena*
28 October - Malmö Arena*
29 October - Karlskrona, ABB Arena*
*Rock Of 80's Arena Tour (featuring Kee Marcello, Thomas Vikstrom, Joacim Cans & More)
For more info, visit Kee on Facebook: https://www.facebook.com/keemarcellorocks/
MRF 75 Available Online Now!
The latest edition of Melodic Rock Fanzine is now available online to read, as well as in all good record stores through Europe. This edition includes interviews with DGM, Trick Or Treat, Palace, Twilight Force, Crazy Lixx, Circa, Q5, Vivaldi Metal Project, Dare, Kissin' Dynamite, Tesla and Cruzh, as well as a whole host of live reviews.

Check it out here - https://issuu.com/frontiers_records/docs/mrf75