Frontiers Music Srl Announce Last In Line
On Friday 19th February, Frontiers Music SRL will release one of the most highly anticipated Hard Rock releases of 2016 - the debut album from LAST IN LINE, "Heavy Crown".
Formed by three original members of DIO including Def Leppard's Vivian Campbell (guitar) Vinny Appice (drums) and Jimmy Bain (bass) and named after DIO's 1984 studio album "The Last In Line", the new band are on a mission to bring classic Hard Rock to fans who can't get enough of the real thing. The album will be released on CD, CD/DVD (including a bonus track) and Digital formats. Pre-orders can be made HERE.
First single, Devil In Me was premiered on Planet Rock (UK) and SiriusXM (U.S.) on Monday, November 16th and today, November 17th, the official music video for the track is now available for viewing on YouTube. The single is now available as an instant grat with digital pre-orders from iTunes and Amazon MP3.
Last In Line (L-R): Andrew Freeman, Jimmy Bain, Vivian Campbell, Vinny Appice.
Photo Credit: Ross Halfin.
Says guitarist Vivian Campbell, "When we started this project a few years ago, the initial idea was to reunite the original Dio band to play the songs we wrote and recorded with Ronnie in the early 1980's. Joined by Andrew Freeman on vocals, we played a handful of shows in southern California, the UK, and Japan. It was a limited ambition, but it brought us great joy in reconnecting to this great music, to each other, and to our collective history."
The new songs featured on the debut Last In Line album are all co-written by the four band members.
"When we first got together as the Last In Line line-up, our ambition at that time didn't extend to writing and recording any new music, says Campbell, "but when we were offered the opportunity to do so by Frontiers, we decided to enter the studio to write this new album in the very same spirit as we did the Holy Diver album; Back in 1982 Ronnie, Vinny, Jimmy and I went into Sound City studios to kick around ideas and riffs, and about six weeks later we started laying down the tracks for what was to become the Holy Diver album."
The new material was written after the band toured the classic Dio songs. During the tour, when the band started really connecting with each other musically, that's when they decided the time was right to start writing new material for what was to become the Last In Line debut album.
Vivian Campbell will also be putting time aside to go on tour with Last In Line when not touring with Def Leppard. Expect 2016 tour dates and festival appearances to be announced in the coming weeks.
INGLORIOUS - The Self Titled Debut Release Being Released On Frontiers Music Srl On 19th February 2016
Frontiers Music Srl are pleased to announce the debut album from Britain's highly anticipated and freshest new Hard Rock band INGLORIOUS. The self-titled, 11-track album will be released on Friday 19th February 2016.
Pre-orders for INGLORIOUS' self-titled debut album can be placed on both Amazon and iTunes. All digital pre-orders include an instant download of "Breakaway", with more tracks being made available for download with pre-orders in the coming weeks and months leading up to release.
Inglorious are five young men with a mutual love and respect of the classics of Hard Rock music, big guitar riffs, and soulful vocals. Their influences stem from iconic rock and roll shrine of Rock albums from the 1970s – many years before the band members were born.
The same albums that have inspired generations of musicians and performers are noticeably evident when you listen to the Inglorious debut album. This is the music they were born to play together - inspired by bands in the classic rock genre as diverse as Deep Purple, Led Zeppelin, Whitesnake, Bad Company, Aerosmith, the Rolling Stones, to name a few.
Formed in February 2014, the band is fronted by Nathan James, who made a name for himself having sung for the multi-platinum selling Trans-Siberian Orchestra, and Scorpions guitar legend Uli Jon Roth. Nathan was looking for like-minded musicians that desired to make incredible rock music in a very honest fashion.
Nathan thought to himself, "Why are those classic albums so awesome?" He realised it was because "the musicians were recording in an organic way; they could track it live and capture amazing energy."
"Not only in rock but in Motown and even classical music they tracked everyone in the room at the same time," adds Nathan. "The air movement from a bass drum, that same excitement you get when you perform, and that's exactly how I wanted the album to feel."
Nathan wanted all his fellow musicians in the room at the same time, no click tracks, no auto tune and no overdubs. He wasn't willing to compromise. Says Nathan - "For so long people have been hiding mistakes, singers using auto tune to make them sound perfect, double tracking to make it sound bigger and using click to play in time. There is none of that on this album.
This record is about vibe, feeling, excitement, energy and performance of songs we all wrote together. That's how it came out that day and it will never be exactly the same again. We captured a series of moments that make up our debut album."
Inglorious is composed of rhythm guitarist Wil Taylor, lead guitarist Andreas Eriksson, bassist Colin Parkinson, and drummer Phil Beaver. Wil, from the Northeast of England, is the youngest member of the band whose heroes include Mark Tremonti (Alter Bridge), Joe Satriani and Steve Lukather (Toto).
Colin and Phil both hail from Somerset, and have played together in bands for 17 years (at one point, both were signed to Mick Fleetwood's label while Phil was still at school). Phil's Bonham-like groove, great snare work and exciting fills, combined with Wil's solid bluesy rhythm playing and Colin's fat, gritty bass sound, make for a formidable rhythm section.
Andreas was the final piece of the puzzle - a lead guitar player that shared all the same influences, could command a stage and was able to track the whole album the way Nathan wanted. Guitarist Andreas Eriksson played in bands from his home country of Sweden for many years, and has taken influences from all the greats, making him one of the most musically well rounded guitar players in the contemporary rock scene. His bluesy, melodic, soulful playing compliments Nathan's soaring vocals. The pair is 2016's version of the Toxic Twins.
The musicians instantly jelled, both musically and as friends. They recorded the album over the period of one month in Buckinghamshire. "In the day we were writing and recording in the live room. At night we would inflate our air beds and sleep in the same room we had been making music and sweating in all day, I even used my Marshall stack as a headboard," Wil recalls.
Andreas flew back and forth from Sweden during the recording process. Says Andreas - "For me it was such a special experience because I was in a foreign country with guys I hardly knew, recording songs I had only learnt two weeks prior. It was so challenging doing it the way we did but it was the most awesome time."
The whole band wrote the album with a few guest writers including Al Pitrelli (Megadeth, Alice Cooper, Trans-Siberian Orchestra), Joel Hoekstra (Night Ranger, Whitesnake) and Neil Fairclough (Queen).
After meeting with a few producers, Inglorious decided to produce the album themselves. Chris Kimsey, who has worked with The Who and the Rolling Stones, said "There is nothing for me to do, you guys are doing what I would tell you to do already." High praise, indeed.
INGLORIOUS
* SPECIAL ALBUM LAUNCH SHOW *
ISLINGTON ASSEMBLY HALL, LONDON
SUNDAY 21st FEBRUARY 2016
TICKETS: www.ticketmaster.co.uk
DOORS: 6PM
VENUE BOX OFFICE: 020 7527 8900
VENUE WEBSITE: www.islington.gov.uk
VENUE ADDRESS: UPPER STREET, LONDON, N1 2UD
ARKONA – On Tour in November & December All Over Europe
Good news for all ARKONA fans!
The Pagan Metal sensation will return to Europe together with Metsatoll and Svartsot in November and December 2015! After extensive US touring and a host of summer festivals, it's time to hit the road again in the main European countries as the headliner of the "Pagan Rebellion Tour 2015"!
The band states:
"Pagan Rebellion" tour 2015 is the biggest tour for us so far and we are trying to make it very special for you! With great help from Metsatoll and Svartsot as well as Heidevolk and Dalriada on special dates, we will make it one of the biggest event for pagan/folk metal fans in Europe this autumn!"
Check all tour dates below! Tickets are available right now.
Pagan Rebellion 2015: Arkona / Metsatoll / Svartsot

20.11.15 DE - Rostock / Alte Zuckerfabrik
21.11.15 DE - Glauchau / Alte Spinnerei
22.11.15 CH - Monthey / Pont Rouge
24.11.15 FR - Colmar / Le Grillen
25.11.15 FR - Luynes / Le Korigan
26.11.15 FR - Lyon / CCO Villeurbanne
27.11.15 FR - Rennes / Ubu
29.11.15 BE - Vosselaar / Biebob
03.12.15 DE - Oberhausen / Turbinenhalle
04.12.15 NL - Eindhoven / Dynamo
05.12.15 FR - Paris / Divan Du Monde
06.12.15 NL - Rotterdam / Baroeg
08.12.15 DE - Hamburg / Marx
09.12.15 DE - München / Backstage
10.12.15 DE - Ludwigsburg / Rockfabrik
11.12.15 DE - Geiselwind / Christmas Bash Festival
12.12.15 CH - Pratteln / Z7 - PAGAN REBELLION FESTIVAL
13.12.15 DE - Berlin / K17
14.12.15 AT - Wien / Szene
16.12.15 PL - Krakow - Fabryka*
17.12.15 PL - Wroclaw - Alibi*
18.12.15 PL - Warsaw - Progresja*
19.12.15 PL - Gdansk - B90*
20.12.15 PL - Poznan - Blue Note*
* + Heidevolk and Dalriada, no Svartsot
SATYRICON - 20th Anniversary Celebration
Artistically imperious, instinctively forward-thinking and remorselessly creative, Satyricon have long since earned the right to be hailed as one of black metal's most important and influential bands. And now they are to revisit the album that raised them from underground heroes to bold contenders on the world stage… the timeless and towering Nemesis Divina. Satyricon will return in spring 2016 to celebrate the 20th anniversary of this seminal masterpiece with a Re-Release via Napalm Records, as well as a never-to-be-repeated series of exclusive European shows, wherein the Norwegian trailblazers will perform the album in its entirety for the first and last time.
It's not what we do and it won't happen again!" avows frontman and creative mastermind Satyr. "This band, as you know, is definitely not retrospective. But we started playing live in 1996. Our most groundbreaking milestone record came out in 1996. It's the only one that we still play several songs from in our set to this day… so if we're ever going to do anniversary shows, do a reissue and make it a big deal, it's gonna be Nemesis Divina and it has to be now."
When Satyricon released their third album in 1996, their status as one of the most significant and creatively vital bands in Norwegian black metal was already beyond dispute. But Nemesis Divina was no ordinary record or just another step along the road to infamy. Instead, this was a revolutionary and groundbreaking piece of work from a band that had suddenly hit their stride on every conceivable level. From its uniquely vibrant and impactful artwork, which broke every supposed rule in the black metal handbook with its vivid colours and refined aesthetic core, to the supremely confident and idiosyncratic songs and individual performances that heralded a newfound sophistication and a freshly incisive vision, Nemesis Divina almost single-handedly took black metal from its voluntarily shadowy and obscure origins into the glaring spotlight of the international metal scene. There are many classic albums to salute from the Norwegian scene of the early 90s and while the likes of Mayhem, Darkthrone, Emperor and Immortal undoubtedly share Satyricon's esteemed position in the genre's spectral hall of fame, it was arguably Nemesis Divina that most vigorously announced the arrival of this arcane musical phenomenon to the rest of the world, destroying the notion that black metal was an entirely self-contained and inward-looking subculture in the process. Most of all, however, Nemesis Divina showcased a band that finally had the skill and the musical intuition to back up the undeniable potency of their artistic vision. Sonically devastating and compositionally meticulous, songs like Mother North and The Dawn Of A New Age redefined what black metal was capable of, while proudly retaining the genre's ageless essence and aesthetic values.
Everything expanded tenfold with Nemesis Divina," Satyr states. "For most people who liked the first two records, Satyricon climbed to a whole different level on Nemesis Divina and people really started to love the band. This album has a special place in our history. Suddenly we were selling 80,000 and then 100,000 records, and those numbers were unheard of in our small part of the world. That was the record that everyone that was into this scene wanted to buy. If you say there are two stages of evolution in black metal – the 80s, with Venom and Celtic Frost and Bathory, and then the 90s with the Norwegian stuff and everything followed in its wake – there are, at most, a handful of albums and a handful of songs that really define modern day black metal. Nemesis Divina is definitely one of those records and Mother North is definitely one of those songs."
To herald the 20th anniversary of this most illustrious piece of dark art, Nemesis Divina will be re-released in spring 2016 via Napalm Records, newly remastered by Satyr himself and boasting upgraded and revamped packaging worthy of an album that has had a huge and enduring impact on both the black metal scene and underground heavy music in general. Satyricon will then embark on a series of exclusive one-off shows, performing the record in full for the first and only time.
"Next year its 20 years since Satyricon made its live debut as a band, and 20 years since we released Nemesis Divina," Satyr states. "I thought 'Either we do multiple shows, re-release the album and do it properly…or we don't do it at all'. «So here we are. We'll be performing Nemesis Divina, front to back, doing only a few exclusive shows in 2016 and we look forward to sharing this unique experience with our loyal fans."
NEMESIS DIVINA Tour Dates 2016:
20.02.16 NO – Oslo / Rockefeller Music Hall
08.-11.06.16 SE – Solveborg / Sweden Rock Festival
18.06.16 BE - Dessel / Graspop Metal Meeting
More dates coming soon.
For More Info Visit: www.satyricon.no www.facebook.com/SatyriconOfficial
www.napalmrecords.com www.facebook.com/napalmrecords
Orden Ogan announce first headlining tour for 2016
The melodic metallers ORDEN OGAN are unstoppable. After the international breakthrough album "To The End" in 2012 (#41 German album charts) the band even excelled their previous success with "Ravenhead" in 2015 (#16 German record charts for four weeks, #56 in Switzerland). As special guests of Hammerfall the band toured Europe in early 2015 and again in autumn with Powerwolf.
Their videoclip of "The Things We believe in" meanwhile counts more than 2 million plays on youtube.

Now one of the best and most original bands of the scene will go on their first headline tour in 2016.

At the same time the "Book Of Ogan", a very special DVD box with still top-secret content, will be released.


Multinational Heavy Metallers MIRROR launch new single "Mirror" exclusively via Deaf Forever Germany
Heavy Metal conjurors, MIRROR, will unveil the cult craftings of their self-titled debut through Metal Blade Records on November 13th, 2015.

The brainchild of bassist/die-hard metal connoisseur/Satan's Wrath vocalist Tas Danazoglou,MIRROR was forged in fire following a chance meeting with London-based producer (Cathedral, Angel Witch, Paradise Lost) and accomplished drummer, Jaime Gomez Arellano. The union ultimately led to the two embarking on a shared musical vision that encompasses a classic hard-rock/proto-metal sound with tasteful songwriting and musicianship. Satan's Wrath guitarist, Stamos K., was next to join, his musical instincts and considerable production experience suiting the band's ethos perfectly. Vocalist, Jimmy Mavromatis who, with his operatic tenor, rounded out the growing unit would subsequently join the ranks. The ouroboros was completed with the final addition of Los Angeles-based guitarist Matt Olivo whose infamy was earned as the co-founder of grindcore pioneers, Repulsion.

The recording of MIRROR's self-titled debut began in London at Orgone Studios (Ghost, Paradise Lost, Cathedral) in the autumn of 2014 with Arellano handling production duties. The recording boasts strong melodic ideas with classic, heavy riffs inspired by the sounds of UFO, Iron Maiden, Deep Purple and the like.

Listen to the 3rd single "Mirror" now exclusively via the website of Deaf Forever Germany at THIS location!

Sample first single, the epic "Heavy King," where you'll also find preorder bundles at metalblade.com/mirror. You can also listen to the song "Galleon" at THIS location!

Mirror Track Listing:
1. Mirror
2. Curse of the Gypsy
3. Year of the Red Moon
4. Heavy King
5. Madness and Magik
6. Galleon
7. Cloak of a Thousand Secrets
8. Orion's Sword
9. Elysian

https://www.facebook.com/mirrorheavymetal http://www.metalblade.com/mirror
ARMORED SAINT exclusively partner with Loudwire.com to debut new, official 'An Exercise In Debauchery' music video
New headlining shows announced for Europe and USA!

Los Angeles, California's ARMORED SAINT has had a banner year with the release of their seventh studio album, "Win Hands Down", which is a vintage crush of classic power propelled by a cathartic blast of life in the year 2015. They played massive European festivals, crushed the masses across North America co-headlining with metal legends Saxon and now wrap-up the year with a very striking new music video for the blistering new track, "An Exercise In Debauchery", shot by Brian Cox (Hollywood Undead, Prong). The band exclusively partnered with Loudwire.com to debut the clip, which can be viewed here: loudwire.com

ARMORED SAINT also recently launched a brand-new merch store HERE featuring a slew of new and classic designs. They also revamped their website with tons of new content, which can be viewed at armoredsaint.com. Head there now for all tour dates, current news and additional band information.

John Bush (vocals) states: "I'm so happy with the way this video turned out. The song has a heavy subject matter and the video compliments it perfectly. There's also a feeling of campiness which makes the viewer fade in and out of being uncomfortable and having a chuckle. The actors did a great job and personal props to my neighbor Sharon who let it all out as the police officer. Oh yeah, the band looks bad ass as well. Debauchery indeed."

Joey Vera (bass) further adds: "We're psyched to play these upcoming shows. First at M15 in Corona, CA. We haven't played Riverside County in a long time, so this is gonna be sick! Then after Thanksgiving, we head out to Europe for two headline shows and two festivals with legends Accept. What a great way for us to end this year. We're cooking up more shows for 2016, so we'll see you all soon!"

Brian Cox (video director) comments: "This was by far the most challenging music video I have ever produced. Everything from the direction of the video down to the post-production editing techniques. It pushed my boundaries in every way possible, which is why this one has landed a spot as my personal favorite video to date!"

ARMORED SAINT is front man John Bush and bassist Joey Vera, guitarist Phil Sandoval and his brother, drummer Gonzo Sandoval and guitarist Jeff Duncan - five masters of metal that combine to forge one of the genre's most criminally-unsung forces. Win Hands Down debuted at #71 on the Billboard Top 200 current albums chart during its week of release. The album also reached #33 on the German Top 100 albums charts, and #32 on the Canadian Hard Music Charts. To purchase Win Hands Down, please visit: metalblade.com/armoredsaint

ARMORED SAINT tour dates
Nov. 14 - M15 - Corona, CA (headlining show) brownpapertickets.com
Dec. 1 - De Helling - Utrecht, Netherlands (headline show with Diablo Blvd support)
Dec. 2 - Colos-Saal - Aschaffenburg, Germany (headline show with Diablo Blvd support)
Dec. 4 - Waterkant X-Mas Bash - Hamburg, Germany
Dec. 5 - Ruhrpott Metal Meeting - Oberhausen, Germany
Feb. 22 - Monsters of Rock Cruise - Miami, FL

http://www.armoredsaint.com https://www.facebook.com/thearmoredsaint
https://twitter.com/thearmoredsaint
JAC DALTON - POWDERKEG

Jac Dalton was born and raised in North Carolina before calling Adelaide home. He has raised the bar considerably for contemporary Oz rock, following in the steps of other local native sons who have carved major notches in the genre over the decades. With the collaboration's 'all killer, no filler' repertoire - all wrapped around uplifting sentiments - assures an unforgettable performance that resonates not only across global borders, but generations.

Comprising some of the absolute best of Aussie talent, from soaring vocals, intricate harmonies and inspiring screaming guitars to positive uplifting messages, the Jac Dalton band distils an edgy blend of classic melodic rock that pays homage to the Great South Land while forging an unmistakable international identity.

Having broken new ground with his first release, the country/rock crossover CD, 'From Both Sides'and received huge critical acclaim for the rock monster 'Icarus' (with the video 'For Your Love' from this album receiving over 278,000 views!), Jac looks now to set the bar even higher with this fantastic 3rd album, 'Powderkeg' and the stunning video for this track!

POWDERKEG was recorded in Soundfield Studios, Perth,WA and Adelaide Recording Studios, Adelaide SA, produced and mixed by Darren Mullan and matered by Neville Clark in Disk Edits, Adelaide SA

Touring band:
Jac Dalton - Lead Vocals,
Travis Grace - Lead Guitar
Steve Pirie - Rhythm Guitar
Michael Giuffreda - Drums
Matty Nicholls – Bass

Recording band:
Jac Dalton, Graham Greene, Annemieke Heijne, Donna G, Troy Brazier, Jim Awram

Previous releases:
Icarus - 2013
From Both Sides - 2011

http://www.jacdalton.com http://www.facebook.com/JacDaltonBand http://www.youtube.com/jacdaltonrocks
http://www.myspace.com/jacdaltonrocks http://twitter.com/jacdalton https://www.reverbnation.com/jacdalton

My Dear Addiction – Kill The Silence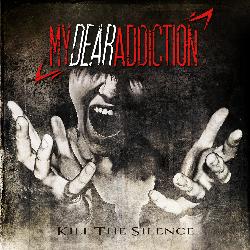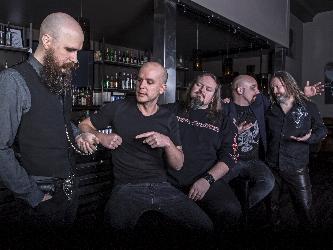 My Dear Addiction is a Melodic Metalcore band from Älmhult, Sweden. With over a decade of experience and having played alongside bands such as Raubtier, Mustach, Scar Symmetry and Dead By April. MDA released their debut album "New Blood" back in 2010 and their fans have been dying to hear more ever since. The wait will soon be over, as the band recently announced the release of their upcoming album "Kill The Silence", to be released 8th January 2016.
Recorded, mixed and mastered in "Panic Room Studios" (Scar Symmetry,Borealis,Watain ) My Dear Addiction state that they didn´t hold anything back with this release, it's going to be everything the fans have wanted and more. For the album cover, My Dear Addiction contacted "Carl Blekkmark" and they worked together to make the artwork for "Kill The Silence". Every song has a strong message, both in lyrics and sound reflecting the hard work and struggle leading up to the release of the album.
The album is going to be released through their new record label, Dead End Exit Records and soon after the release, My Dear Addiction will head out on a European tour to promote the new album.
Web: www.mydearaddiction.com // https://www.facebook.com/Mydearaddiction
Cloudscape – Voice Of Reason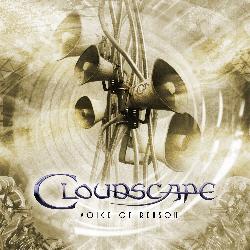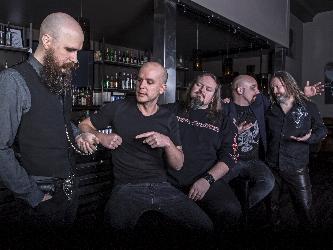 On January 8, 2016 the 5th studio album by Cloudscape entitled "Voice of Reason" will be released worldwide. The band describes the album to be another step forward but, also flirting with their early albums musically. The songs are a nice blend between straight forward, hard-hitting metal songs to more progressive and majestic tracks. "Voice of Reason" was mixed and produced by Anders "Theo" Theander at RoastingHouse Studios. The artwork was once again created by Mattias Norén (www.progart.com)
Cloudscape was formed in 2001 and they released their self-titled debut album in 2005. Over the years Cloudscape have played live at many well respected metal festivals all over Europe and built a great reputation of being an impressive live act. In early 2014 Cloudscape played a 3.5 weeks long European tour, visiting 17 cities which turned out to become a great, well-earned success for the Swedish group.
The songwriting for the 5th album entitled Voice Of Reason started in 2013. This time the band wanted to create songs that flirts a bit with their earlier albums but, at the same time entering new territories musically within the melodic metal genre. For the first time in the bands discography the band have a title track…Voice Of Reason. It's a song in the more progressive vein with lots of dynamic, atmospheric moments mixed with crunchy and heavy parts…a song that resembles what Cloudscape have been and is about musically. Voice Of Reason was mixed and mastered at the RoastingHouse Studio One by producer & engineer Anders "Theo" Theander. Voice Of Reason was released in Europe on January 8, 2016 via Swedish metal label Dead End Exit Records (a division of RoastingHouse Music).
CLOUDSCAPE is: Mike Andersson – Vocals (Keyboards), Patrik Svärd – Guitar, Stefan Rosqvist – Guitar, Håkan Nyander – Bass, Fredrik Joakimsson – Drums & Backing Vocals (Keyboards)
DISCOGRAPHY: Cloudscape (2005), Crimson Skies (2006), Global Drama (2008), New Era (2012), BEST OF…Touring Europe With A Blast From The Past (2014), Voice of Reason (2016)
Visit CLOUDSCAPE on the INTERNET: www.cloudscape.se / www.facebook.com/cloudscapesweden / https://open.spotify.com/artist/0Uou3cDsitisumMuevy8OY
MC Lars joins Bowling For Soup's How About Another Round 2016 UK tour as support
It's now less than three months to go until Bowling For Soup are back in the UK on the How About Another Round tour and with the excitement continuing to build, BFS have another fun announcement up their sleeve for their UK friends and family.

We already know that The Dollyrots and Lacey will be supporting Bowling For Soup on their huge UK return, and we can now reveal that America's leading pioneer of post-punk laptop rap, MC Lars, is coming onboard as well. Lars will be opening the show each night and also performing between the sets of the other bands, living up to his MC name and serving as the show's host every evening.

Bowling For Soup's frontman Jaret Reddick had the following to say about MC Lars joining the tour:

"I will never forget hearing "Signing Emo" for the first time. I said to our label rep, Howie Abrams, "I don't care what I have to do, I want that kid on tour with us immediately!!! "
Lars had already been to the UK a time or two when we took him with us on the 2005 US tour…He was so young and excited about every little thing…We had him on our bus, and I am pretty sure, he saw some stuff he never thought he would see!
We would later take him out in the US and UK several times…He is now a seasoned pro, that has his shit figured out!
I have always wanted to have a real MC at a show in the UK…When Lars and I discussed the idea and he was actually thinking the same thing….Well…We got an MC!!!
Can't wait for February!!!"

Of course it's also nice to hear from the man himself, so here's MC Lars take on the news too:

"So stoked to be back on tour in the UK with the Texan brothers who helped me get started over ten years ago! Looking forward to rambunctious, irresponsible behavior and hilarious, international hi-jinx".

A full reminder of the fifteen dates of the How About Another Round UK Tour, now with added MC Lars, follows:

Bowling For Soup, The Dollyrots, Lacey & MC Lars - How About Another Round UK Tour February 2016

1 Feb - O2 Academy Glasgow
2 Feb - O2 Academy Newcastle
3 Feb - O2 Academy Leeds
4 Feb - O2 Academy Liverpool
5 Feb - Manchester Academy
6 Feb - O2 Academy Birmingham
7 Feb - O2 Academy Sheffield
8 Feb - Norwich UEA
9 Feb - Nottingham Rock City
10 Feb - Guildford G Live
11 Feb - London Roundhouse
12 Feb - O2 Academy Bournemouth
13 Feb - Southampton Guildhall
14 Feb - Cardiff Great Hall
15 Feb - O2 Academy Bristol

Tickets for the 'How About Another Round Tour' are on sale now and available from Live Nation (http://www.livenation.co.uk/artist/bowling-for-soup-tickets ). Tickets are priced at £20 (£22.50 for London). There will also be limited numbers of Bowling For Soup VIP tickets for every show priced at £50 (£52.50 for London).

During the tour Bowling For Soup will be celebrating the release of their first fully band authorised Greatest Hits album - Songs People Actually Liked - Volume One - The First 10 Years 1994 to 2003 as well as other favourites from across Bowling For Soup's twenty one years as a band. Songs People Actually Like Volume One can be purchased here at the Bowling For Soup online webstore.
Emil Bulls: New video and tour dates!
On January 29th the new EMIL BULLS album "XX" will be released.
Watch the new video for the first single "Here Comes The Fire (Candlelight Version)".

The Band is currently on tour in Germany and Austria:

"20th Anniversary Candlelight & Hellfire Tour"

10.11.15 Wien – Flex Café (Candlelight)
11.11.15 Nürnberg – Hirsch (Candlelight)
12.11.15 Köln – Underground (Candlelight)
13.11.15 Hamburg – Grünspan (Candlelight)
14.11.15 Hamburg – Grünspan (Hellfire)
17.11.15 Stuttgart – Club Cann (Candlelight)
18.11.15 Frankfurt – Nachtleben (Candlelight)
19.11.15 Hannover – Musikzentrum (Candlelight)
20.11.15 Dortmund – FZW Club (Candlelight)
21.11.15 Dortmund – FZW (Hellfire)
24.11.15 Augsburg – Kantine (Candlelight)
25.11.15 Dresden – Scheune (Candlelight)
26.11.15 Osnabrück – Rosenhof (Candlelight)
27.11.15 Berlin – Lido (Candlelight)
28.11.15 Berlin – C-Club (Hellfire)
11.12.15 X-Mas Bash, München – Backstage (Candlelight)
12.12.15 X-Mas Bash, München – Backstage (Hellfire)


Brainstorm - 'Scary Creature' release set for January 15th / details unveiled!
Following up on the success of 2014's "Firesoul" album, German power metallers BRAINSTORM didn't waste any time to enter the studio and record a brand new masterpiece which is titled "Scary Creatures" and will hit the stores on January 15th 2016. The band continues where they left off one and a half years ago with the previous release and also mix and mastering was once again handled by Achim Koehler. But right away you feel that "Scary Creatures" is just that notch better than "Firesoul", more anthemic, heavy and all musicians plus vocalist Andy B. Franck delivering to the max. Starting with the infectious opening track "The World To See" (which will also be the album's first single and video clip), BRAINSTORM once again prove why they are one of the most popular and respected metal acts in the European scene. The band will embark on European tour in February 2016, followed by many festivals around the world in the Summer.

Vocalist Andy B. Franck states:
"Scary Creatures" is a very emotional, an almost personal, album. All songs reflect the events and feelings of the past months, which made the music incredibly intense. To me, "Scary Creatures" is the logical successor to 2014's"Firesoul" and perfectly bridges to BRAINSTORM 2016. Also for the first time we achieved that many of the band members' children were integrated into several songs. It's another reason why the new album is very valuable and unique to us. Add to this the rough lyrical concept dealing with severals atrocities all over the world in the past centuries, "Scary Creatures" turned out to become an impressive metal album we all are proud of".

"Scary Creatures" Tracklisting:

01. The World To See
02. How Much Can You Take
03. We Are...
04. Where Angels Dream
05. Scary Creatures
06. Twisted Ways
07. Caressed By The Blackness
08. Scars In Your Eyes
09. Take Me To The Never
10. Sky Among The Clouds

Bonus track on ltd. Digipak:
11. Lift Your Eyes To See

+ Bonus Live DVD
(incl. "The World To See" video clip & Live concert Essen 2014 (performing the entire 'Firesoul' album plus many more songs)

'Scary Creatures' will also be available as ltd. Box Set (incl. statue and Digipak) & ltd. colored Vinyl (500 units in golden vinyl).


MEGAHERZ - Unveil Details For Upcoming EP "Erdwärts"!
Lebanese progressive metallers Turbulence have premiered a live video for "Richardson's Nightmare," a song taken from the band's debut "Disequilibrium." The video was shot during the band's performance at the Summer Fusion 2015 festival at the Sea Side Road in Al Kaslik, Lebanon.
In an interview for Prog Metal Zone, about the story of the album guitarist Alain Ibrahim said: "Disequilibrium can be found in almost everything around us, and that can be traced throughout the album as a whole. The story was inspired from that TV show you were referring to (it was called Flash Forward). I am really fascinated with the human psyche, the contrast and struggle between the conscious and subconscious, and I linked it to the storyline in Flash Forward to come up with the theme behind the title track, so basically you have Disequilibrium the concept, and Disequilibrium the story, which is inspired by Flash Forward."
"Disequilibrium" features guest appearances from singer Elia Monsef (Amadeus Awad) and drummers Luca and Simon Ciccotti. The band played a release party show on July 3 featuring The Dragonfly Orchestra. Ibrahim commented: "To be able to play this complex piece of music live and with the accompaniment of a live Orchestra is just to unreal to describe. We are considering making a small budget DVD out of it hopefully very soon!"
"Disequilibrium" is out now via iTunes and CD Baby.
Turbulence is:
Owmar El Hage – lead vocals
Alain Ibrahim – lead guitars, back vocals
Mood Yassin – keyboards, piano
Charles Bou Samra – bass guitars
Sayed Gereige – drums
Turbulence online:
https://www.facebook.com/turbma
Sweden Rocks - QUEEN + Adam Lambert confirmed!
Sweden Rocks are proud to announce that one of the biggest and most legendary bands in rock history, Queen, fronted by sensational new vocalist Adam Lambert, will be performing at the Sweden Rock Festival next year!
It has been more than 10 years since Queen last visited Sweden, playing a sold out show at the Stockholm Globe Arena. Still, they have remained in the public eye and perhaps even built on their popularity since then. Their musical "We Will Rock You" enjoyed tremendous success in Stockholm in 2010, Queen's music is continuously played on radio and television and just this past spring a Queen tribute show toured Sweden, selling thousands of tickets for each performance date.
This summer, Queen's Swedish fans finally have a chance to hear and see Her Majesty in the flesh again!
"This is definitely one of the largest bookings in the history of our festival," says Martin Forssman, Promotor at Sweden Rock Festival.
"For a band of this magnitude, that haven't been to Sweden in so long, to do their only concert on Sweden Rock Festival, feels fantastic. They will bring a large production, and play all of their famous songs, so it's really rigged to become a magical evening."
Queen + Adam Lambert
The last few years, original Queen guitarist Brian May and drummer Roger Taylor, have teamed up with vocalist Adam Lambert, and spent the last few years selling out arenas across the world as Queen + Adam Lambert.
Having first appeared together on the 2009 American Idol finale, followed with a performance at the MTV Europe Music Awards, Adam Lambert soon became a fixture with Queen, and with the band performed several big concerts and television performances in 2012 and 2013, followed by a fully sold out 24 date US tour in 2014 at the end of which Queen + Adam Lambert received the Band of the Year accolade at the 10th annual Classic Rock Roll of Honour awards as well as being voted Best Live Band of the Year in Ultimate Classic Rock's year round up reader's poll.
Queen + Adam Lambert closed 2014 in spectacular style when they were invited to perform an exclusive concert on New Year's Eve from London, close to the iconic landmark of Big Ben, for a live broadcast on BBC One TV. "Queen + Adam Lambert Rock Big Ben Live" took place in the build up to the clock striking midnight to see in 2015 and continued after the spectacular, world famous fireworks display along the river Thames. The special was seen by a peak of 12 million people.
Early 2015 saw the band return to concerts with 26 sold out shows in 10 countries throughout the UK and Europe taking their critically acclaimed show to France, Austria, Netherlands, Germany, Italy, Denmark, Switzerland, Czech Republic and Poland. When the band ended their European tour on 27 February 2015 in Sheffield, UK, they had notched up 67 sold out concert dates across the world in less than a year drawing universally rave reviews: "Queen and Adam Lambert delivered just over two hours of pure sensation straight into the nerves and bones of anyone fortunate enough to witness it. Freddie may be gone, but he would surely approve." (Brisbane Times) "Did they rock us? Oh YES!" (New York Daily News).
More recently, invited back to Brazil's Rock in Rio festival to headline the September 18, 2015 opening night thirty years after Queen performed the opening and closing at the inaugural festival event in 1985, Queen + Adam Lambert made the most of their passage to the Southern Hemisphere and booked a six date tour of three Latin countries: Brazil, Argentina and Chile, playing stadiums and arenas. The tour sold out in record time and Queen - fronted this time by Lambert - made a triumphant return to the continent which in the 80's provided them with their biggest concert audiences ever reached: their two 1985 Rock in Rio performances drew a total audience of more than half a million people, the largest paid audience in history.
On Thursday, June 9th they are returning to Sweden for the first time in more than 11 years!
Queen:
In a career spanning over 40 years Queen has amassed a staggering list of sales, awards, and hall of fame inductions that is second to none. Record sales in the hundreds of millions of units, including an unprecedented string of number one albums and top-charting singles that continue to put Queen in the top ten of all-time iTunes sales, plus seven Ivor Novello Awards, an MTV Global Icon Award, two songs enshrined in the Grammy Hall of Fame - "We Will Rock You" and "We Are the Champions" - which also remain the most played songs at sports events and arenas around the world, make Queen one of rock's most honoured bands.
Queen has also achieved the distinction of becoming the first artist ever to sell over six million copies of an album in the UK with their Greatest Hits album, which also achieved the record of over 1,422 weeks on the British album chart. The statistics show a staggering one in three British households now own a copy of the band's original Greatest Hits collection, originally released at the end of October 1981.
Even with the tragic loss of their uniquely talented singer Freddie Mercury, Queen remain one of the most revered bands in rock history, able to claim one of the most enduring song catalogues of all time, including "Bohemian Rhapsody", "Another One Bites the Dust", "Crazy Little Thing Called Love", "Radio Ga Ga", "Killer Queen", "Fat Bottomed Girls", "Bicycle Race", songs that form the backdrop to the lives of generations of fans across all ages. With their sterling song craft, virtuoso musicality, and colossal spectacle of their live performances, Queen - Brian May, Freddie Mercury, Roger Taylor and John Deacon - captured hearts and conquered charts like no other band in history, a legacy that continues to live through the ongoing work and concert performances by May and Taylor, now joined by Adam Lambert.
Adam Lambert:
Adam Lambert's debut album For Your Entertainment earned him a Grammy Award nomination for Best Male Pop Vocal Performance, and a worldwide smash hit with 'Whataya Want From Me'. His second album, Trespassing, debuted at No. 1 on the Billboard charts. In 2013, Adam appeared as a guest star on the hit TV series, GLEE and as a featured vocalist on Avicii's album 'True'. Adam released his highly anticipated third album, 'The Original High' this summer, it entered the worldwide chart at number 3, and took his overall worldwide sales to over 2.5 million. The Single 'Ghost Town' has had over 100 million streams worldwide including 37 million views of the video. He has just announced his brand new single "Another Lonely Night".
Get your ticket now at: www.swedenrock.com
NEW AVANTASIA SINGER
Dee Snider, Geoff Tate, Bob Catley, Michael Kiske, Olli Hartmann, Ronnie Atkins and Jorn Lande… and I want to announce another guest for the new album. Please welcome - from Phoenix Arizona - former Lynch Mob singer and current vocalist of US platinum rockers Warrant: Mr. Robert Mason!
This man must have one of the bluesiest, raspiest and cutting voices I've ever heard. I found it really exciting to approach Robert to sing on Avantasia, a bluesy voice doing some Classic European 'Wagnerian Rock' material. What I knew would be an explosive combination has turned out to be way more than I could have hoped for. He did a hell of a job, and I am sure you will love it. Great voice, Mr. Mason!
Here's a Lynch Mob video feat. Robert; from back in the day
https://www.youtube.com/watch?v=BjxOJsr9IZw
I AM EXCITED! This album will kick ass so badly!!!!!!!! smile emoticon
For information on album and tour, and anything Avantasia, check www.avantasia.net

WHITECHAPEL premieres "The Saw Is the Law" live video via MetalInjection.net!

This Friday (October 30th), WHITECHAPEL will unleash their new live CD/DVD set, The Brotherhood of the Blade, via Metal Blade Records. Featuring an exclusive documentary (in addition to a live performance shot in Knoxville, TN), The Brotherhood of the Blade stands as a glimpse into the sextet's world, into each member's outlook, and the changes they've experienced over the past near-decade on the road. Shot and directed by Mathis Arnell for Naughty Mantis, with live show audio recording, mixing, and mastering by Audiohammer's Mark Lewis, this release is an audio/visual apex that fans won't want to miss.

For a preview of The Brotherhood of the Blade, head over to MetalInjection.net now for the premiere of "The Saw Is the Law" live video HERE.

To view the trailer for The Brotherhood of the Blade and to reserve your copy of the CD/DVD, please visit: metalblade.com/whitechapel

Since forming in 2006, Whitechapel has toured extensively around the globe, amassing a level of success of which most only dream. Most recently, their 2014 album, Our Endless War, earned them the bragging rights as one of the heaviest groups to ever crack the Billboard Top 10, plus a #1 spot on the Billboard Hard Rock chart. With each new release, the band takes their career to new heights.

Whitechapel - The Brotherhood of the Blade tracklisting
Disc 1
--DVD: The Brotherhood of the Blade documentary
--DVD: Live at The International - Knoxville, TN June 7th, 2014 (video)
01. Rise (live)
02. Our Endless War (live)
03. Section 8 (live)
04. Faces (live)
05. I, Dementia (live)
06. Possession (live)
07. Prostatic Fluid Asphyxiation (live)
08. Vicer Exciser (live)
09. Mono (live)
10. Worship the Digital Age (live)
11. The Saw Is the Law (live)
12. Possibilities of an Impossible Existence (live)
Disc 2
--CD: Live at The International - Knoxville, TN June 7th, 2014 (audio)
01. Rise (live)
02. Our Endless War (live)
03. Section 8 (live)
04. Faces (live)
05. I, Dementia (live)
06. Possession (live)
07. Prostatic Fluid Asphyxiation (live)
08. Vicer Exciser (live)
09. Mono (live)
10. Worship the Digital Age (live)
11. The Saw Is the Law (live)
12. Possibilities of an Impossible Existence (live)
13. This Is Exile (live bonus track)

http://www.whitechapelband.com
http://www.metalblade.com/whitechapel
http://www.facebook.com/whitechapelmetal
https://twitter.com/whitechapelband
http://instagram.com/whitechapelband
http://www.youtube.com/WhitechapelTV
TWITCHING TONGUES streams new album, "Disharmony", via Lambgoat.com!


This Friday (October 30th), southern California's rising underground metal/hardcore outfitTWITCHING TONGUES will release their new album, Disharmony, via Metal Blade Records. To listen to Disharmony in its entirety, head over to Lambgoat.com now for the exclusive stream:lambgoat.com.

For a behind-the-scenes look at Disharmony, be sure to check out the following footage from guitarist/vocalist Taylor Young's studio ("The Pit") in Van Nuys, CA during the album recording session: metalinjection.net.

Known for their unique sound that resists lazy classification, Twitching Tongues has dropped two full-lengths, toured extensively and garnered a cult following since their formation in 2009 by brothers Colin and Taylor Young. Yet it's the band's third album - and Metal Blade debut -Disharmony that sees the LA-based quintet truly come into their own. Dynamic, powerful, and instantly gripping, Disharmony pushes musical and emotional boundaries to create something that is not only fresh and exciting, but really matters. States vocalist Colin Young, "We've always put everything we've got into our music, but this one is more personal. It's darker, it's more aggressive, and I'm sure it will be more polarizing too, but we're more invested in it than anything we've done before, and we couldn't be prouder of the end result."

Pre-order Disharmony now at metalblade.com/twitchingtongues.

TWITCHING TONGUES will return to Europe in January already as part of the EMP Persistence Tour 2016!

EMP Persistence Tour 2016
IGNITE + TERROR + H2O + IRON REAGAN + TWITCHING TONGUES + WISDOM IN CHAINS + RISK IT!
14/01/16 DE - Berlin - Astra
15/01/16 DE - Hamburg - Grosse Freiheit 36
16/01/16 DE - Oberhausen - Turbinenhalle
17/01/16 BE - Torhout - De Mast
19/01/16 CH - Pratteln - Z7
20/01/16 DE - Saarbrücken - Garage
21/01/16 DE - München- Backstage
22/01/16 DE - Wiesbaden - Schlachthof
23/01/16 DE - Dresden - Event Werk
24/01/16 NL - Utrecht - Tivoli
Catch TWITCHING TONGUES IN THE UK
Terror + Wisdom In Chains + TWITCHING TONGUES
January 2016
27th MANCHESTER – Sound Control
28th GLASGOW – Ivory Blacks
29th HUDDERSFIELD – The Parish
30th LONDON – Underworld
GWAR returns to the A.V. Club "Undercover" series for the fourth time!


For the fourth year in a row (the most by any artist human, Scumdog or otherwise), your mastersGWAR returned to The A.V. Club to take part in the A.V. Undercover Series. The A.V. Undercover Series features artists covering other artists' music. GWAR's first offering tackled the Kansas classic, "Carry on Wayward Son" - which was voted favorite performance of the year, to no surprise of GWAR. After a year of celebrating the victory, the group returned to defend the crown with its unique spin onBilly Ocean's "Get Out of My Dreams, Get Into My Car." For their third appearance, the band went New Wave with their version of Pet Shop Boys' "West End Girls", which segued into a re-worked version of Jim Carol's "People Who Died", paying tribute to fallen GWAR members and friends of the band. And of course they won performance of the year again.

This time, the band dug deep into their cassette collection and pulled out Cyndi Lauper's Greatest Hits. Once they came across "She-Bop" and learned that it was a song about masturbation, which is a habit near and dear to their hearts, they decided this is the song they must play to defend their "Undercover" title for an unprecedented fourth time! So without any more fanfare here it is, the orgasm-inducing GWAR rendition of "She-Bop" with a little surprise at the end:http://www.avclub.com/video/gwar-covers-cyndi-lauper-227503

Remember to vote early and often for GWAR because the Scumdogs command you to do so!

After hearing that the A.V. Club was inviting GWAR back for a fourth time, Pustulus (guitars) admits, "I think I threw up in my mouth a little bit."

A.V. Club VP/Editor in Chief Josh Modell had the following to say about GWAR's fourth visit: "Every year we hope GWAR will forget where our studio is so that they won't crush us and the competition. But every year they manage to find us and breathe horrible new life into an old classic. We submit, we submit."

GWAR are currently in the midst of their 30th anniversary tour as they continue to wreak havoc across North America. The show stops tomorrow in Tempe, AZ and runs through November 28th in Orlando, FL. A complete list of dates can be found below.

GWAR tour dates
w/ Born of Osiris and Battlecross:
Oct. 28 - Tempe, AZ - The Marquee
Oct. 29 - Albuquerque, NM - Sunshine Theater
Oct. 30 - Colorado Springs, CO - The Black Sheep
Oct. 31 - Denver, CO - Summit Music Hall
Nov. 2 - Urbana, IL - Canopy Club
Nov. 3 - Chicago, IL - Concord Music Hall
Nov. 4 - Grand Rapids, MI - Orbit Room
Nov. 5 - Indianapolis, IN - The Vogue
Nov. 6 - Detroit, MI - Harpo's
Nov. 7 - Buffalo, NY - The Town Ballroom
Nov. 8 - Cleveland, OH - Agora Theater
Nov. 9 - Washington, DC - 9:30 Club
Nov. 11 - Norfolk, VA - The Norva
Nov. 12 - Philadelphia, PA - Electric Factory
Nov. 13 - New Haven, CT - Toad's Place
Nov. 14 - Worcester, MA - The Palladium
Nov. 15 - New York, NY - Webster Hall
Nov. 17 - Asheville, NC - The Orange Peel
Nov. 18 - Nashville, TN - Exit/In
Nov. 19 - New Orleans, LA - House of Blues
Nov. 20 - Dallas, TX - Gas Monkey Live
Nov. 21 - Houston, TX - Houston Whatever Fest
Nov. 22 - Austin, TX - Scoot Inn
Nov. 24 - Charlotte, NC - Tremont Music Hall
Nov. 25 - Atlanta, GA - The Masquerade
Nov. 27 - Ft. Lauderdale, FL - Revolution
Nov. 28 - Orlando, FL - Venue 578

GWAR online: http://www.gwar.net http://www.facebook.com/gwar https://twitter.com/gwarofficial
http://www.youtube.com/gwar http://www.gwarbq.com https://www.facebook.com/gwarbq
https://twitter.com/gwarbq https://instagram.com/gwarbq/ http://www.gwarjapan.net
RAM: 'Svbversvm' full-length from Swedish heavy metal loyalists streaming in full at Noisey
RAM: 'Svbversvm' full-length from Swedish heavy metal loyalists streaming in full at Noisey; record to see worldwide release this Friday via Metal Blade Records


"Dig Portrait? Love Natur? Stoked for Judas Priest's next tour? Do yourself a favor and streamSvbversvm in all its well-sharpened glory." - Noisey

Swedish heavy metal defenders (of the faith), RAM, will drop the molten fruits of their Svbversvm full-length upon the masses this Friday via Metal Blade Records. Brimming with fist-pumping hymns of death, post-apocalyptic dominance and total devastation through iron, RAM's fourth studio offering was self-produced at Black Path Studios, mixed at Welfare Sounds by Olle Bjork, Per Stalberg, andRAM and mastered by Daniel Johansson. As a special precursor to its release this week, today Noisey hurls forth Svbversvm in its anthemic entirety noting: "Each track on the nearly hour-long album is a master class in traditional heavy metal (dosed with just a snort of vintage speed) that promises to bang the head that does not bang, from 'The Usurper' (which liberates that combination of words from their Celtic Frost-forged chains to deliver a fist-pumping revenge anthem) to the sky-scraping falsetto vocals and wailing NWOBHM licks on the title track."

Bang your heads in unison to the sounds of Svbversvm, courtesy of Noisey at:http://noisey.vice.com/blog/ram-Svbversvm-stream

Pre-order Svbversvm today at: http://metalblade.com/ram

In an advance 8/10 review of the record, Dead Rhetoric gushes, "Rare is the day where one hears an opening mid-tempo riff and marching sequence for 'Holy Death' that captivates in the same way as the iconic 'Balls To The Wall' did for Accept listeners in 1984, but RAM succeed in embedding another series of hooks and riffs through this arrangement stage ready for simultaneous axe swings or hip flexing. Other dark chord combinations summon early makings of Savatage and Sanctuary, such as opener 'Return Of The Iron Tyrant' and the slow churning triplet action meets brooding clean transitions for 'Temples Of Void.'" The esteemed blog farther elaborates, "After Death's more '70sRainbow/Judas Priest slant, RAM come forward into US metal influences from the '80s while still maintaining that finesse and melodic sensibility that is necessary for long term retention." Of second single, "The Usurper," Heavy Blog Is Heavy notes, "RAM are keeping the dream alive for those clamoring for a modern take on the powerful '80s metal scene that propelled legends Judas Priest, Dio, and Iron Maiden into the spotlight." Adds Battle Healm, "From Oscar Carlquist's screaming crescendo vocals to the heavy, raw twin guitar attack of Granroth and Martin Jonsson, RAM are well poised to bring about their reign of heavy metal tyranny! On this fourth album there is a definite step up in the composing, with some truly heavy and dark material giving a mystical and occult atmosphere to the ten majestic tracks herein, especially with that aforementioned crushing guitar sound made all the more prominent by the big but natural production."

RAM online: http://ram-metal.com http://www.facebook.com/RAMheavymetal http://www.metalblade.com/ram
Kilmara looking for new vocalist - could it be you?
Christian "Wolf" which until now, was the voice of KILMARA, has decided to leave the band, after thirteen years. The reasons that prompted him to this difficult decision, after becoming unmotivated by the apathy shown in the national scene currently for those giving their lives to the world of music.

Still, this is not the general state of the band, KILMARA have many reasons and desire to continue carving out a future in the music scene, pointing promising for them and we will not stop fighting, although this process will slow, but progress steadily, safe and with great enthusiasm.

That is why KILMARA undertakes the search for a new vocalist from this moment. A serious person, willing to work, preferably from Barcelona. If you who read this think you're the right person, or know who may be, please contact us via the following email: zombiewar77@gmail.com
MANIMAL: first track from upcoming album available for streaming
Swedish heavy/power metallers MANIMAL have just released a first song from their upcoming album "Trapped In The Shadows" (which will be released on November 20th: "March Of Madness".

"Trapped In The Shadows" Tracklist:

01. Irresistible
02. March Of Madness
03. The Dark
04. Trapped In The Shadows
05. Invincible
06. Man-Made Devil
07. Silent Messiah
08. The Journey
09. Screaming Out
10. Psychopomp


SHAKRA: Reunited with Mark Fox !


Finally there's official news from the SHAKRA camp: The fox is on the run again - Mark Fox is back together with SHAKRA! Chris von Rohr said the following after former singer John Prakesh left the band in early 2014: "Let's bring back together what belongs together".

That being said, it took a while till the early disputes had been put aside but in late summer of 2014 it was clear to everyone that it's time to do it again! Since that point of time, the whole band shed blood, sweat and tears to finish their new album "High Noon" which will be out on January 29th 2016.

SHAKRA have signed with Universal Music for Switzerland while AFM will continue to release their albums in the rest of the world.

With the first new single and video "Hello", a typical SHAKRA-style rock song, Mark Fox and SHAKRA say HELLO to old and new fans. Welcome to the party!


Major Instinct – Roots & Wings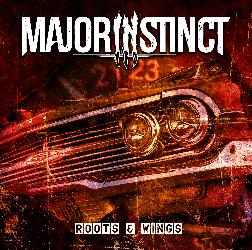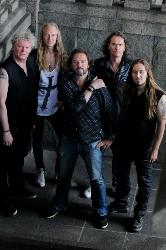 The new Swedish classic hard rock band MAJOR INSTINCT is the brainchild of M.ILL.ION founder, main songwriter and bass guitarist B.J Laneby. After 25 years, seven highly critically acclaimed albums with six figures sales and international touring, he decided to put M.ILL.ION to rest and start something new. This decision came after B.J became very ill and actually nearly died at the end of their last UK-tour (June/July 2014). Several months of intensive care both in the UK and in Sweden followed and once conscious and recovering, he had a lot of time to think. Said and done, the best musicians and the coolest guys available in Sweden were picked and in late December 2014 MAJOR INSTINCT was formed in Gothenburg. A BAND, not a project! The line-up soon was completed with Stefano Marchesini (lead vocals, ex HUMAN RACE), Magnus Mild (guitars), Johan Häll (drums, ex- M.ILL.ION) and 22-year old newcomer Gabriel Glamheden (Hammond & keys).
The songwriting took place in the first part of 2015 and carries on the vibe of bands like Thin Lizzy, Whitesnake, KISS and Deep Purple. The major part of the lyrics, all written by B.J Laneby, reflects on the rollercoaster ride called life. A couple of rough recordings were sent out to some contacts in the business and very soon there were offers on the table. In May 2015, the band decided to go with Metal Heaven and MAJOR INSTINCT signed a deal with them for Europe.
With a deal and a budget in place, July 2015 was spent in the Rabbit Hole Studios in Gothenburg Sweden. Guitarist Magnus Mild was the engineer, Victor Olsson took care of the mix and Martin Kronlund of JM Studio mastered the album.
"High Five", a straight catchy rock´n roll song with a positive message was chosen as the first single and a video clip: "We can do it together!" Be it the team, the band or the couple. The release date for both was on September 30th, 2015. The video for this track was directed by the video producer & photographer, the talented Mr Alex Kristoffersson.
"Roots & Wings" is the name of the album which finally will see the light of day on AOR Heaven on November 27th, 2015. On the same day the band will make their first live appearance at the launch party/release at Musikens Hus, in Gothenburg Sweden.
Tracklist: 1. Roots & Wings, 2. One In A Million, 3, High Five (album version), 4. 316, 5. I Need A Drink, 6. Eyes From Above, 7. Don't Come To Me, 8. Here and now, 9. Kicked To The Ground, 10. Follow The Trends (new version of the M.ILL.ION track from 1995), Mother of all
Label: AOR Heaven Release date: 27.11.2015
Website: www.majorinstinct.com
Facebook: https://www.facebook.com/Major-Instinct-957707434250701/timeline/
Soundfiles in advance:
MAJOR INSTINCT - Here And Now (Edit)
MAJOR INSTINCT - High Five (Edit)
MAJOR INSTINCT - Roots & Wings (Edit)
Saffire – For The Greater God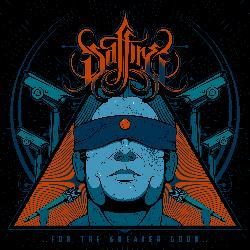 Saffire was born in 2005 when Victor Olsson and Dino Zuzic were in school together. The idea was to form a band based on old school melodic hard rock and heavy metal but add a modern twist to it. After months of searching and auditioning, the duo was joined by Magnus Carlsson, Martin Järbur and Gustav Elowson.

In 2007 they recorded a first demo but soon after, Gustav had to leave the band and was replaced by then 17-year old Anton Roos, who had just won the Swedish Drum Solo Champion of the year contest. Another demo was recorded in 2008 and Saffire started playing shows in the local area, slowly making a name for themselves. In 2010 Martin was replaced by Tobias Jansson, and an EP was recorded and released. The band kept playing lot's of live shows and finally in 2013, Saffire signed with Inner Wound Recordings for the release of their debut album "From Ashes to Fire".

The album was highly praised all over the world, and Rocknytt.net, Sweden's biggest rock website, put the album on their top 10 list of the best albums of 2013.

Saffire went on to tour all over Sweden, playing some of the biggest festivals alongside bands like Slayer, Steel Panther, At the Gates and Sabaton.

The new album is titled "For The Greater Good" and consists of 11 songs written by Victor Olsson and Tobias Jansson. The album was mixed and partly recorded at Sound Industry Studio by Arnold Lindberg (Evergrey, Ghost, Hardcore Superstar) and mastered by Dragan Tanaskovic (In Flames, Dark Tranquillity, Mustasch).
Line-up: Tobias Jansson – Vocals, Victor Olsson – Guitars, Anton Roos – Drums, Dino Zuzic – Keyboards, Magnus Carlsson – Bass

Tracklist: 1. The Great Escape, 2. Casters Of The First Stone, 3. For The Greater Good, 4. Heartless, 5. Dandelion's Shame, 6. Shadowland, 7. Wake Up The World, 8. As Promises Burn, 9. Blame It On The Rain, 10. Ghost Town, 11. This Is Not The End
www.facebook.com/saffiresweden
Label: AOR Heaven Release date: 27.11.2015

Soundfiles in Advance:
SAFFIRE - Casters Of The First Stone (Edit)
SAFFIRE - Dandelions Shame (Edit)
SAFFIRE - The Great Escape (Edit)
WORLD FAMOUS TRIBUTE ACT THE IRON MAIDENS BRING THEIR SHOW TO LONDON IN 2016
World's only all-female Iron Maiden tribute band the Iron Maidens have announced a one-off show at Shepherds Bush Empire on 14th April 2016.
Excited front-woman Kirsten Chickinson said: 'For years people have been asking when we're coming to the U.K. so it feels almost surreal that it's finally happening. To play London--the city where Iron Maiden actually began in 1975--is thrilling and also daunting; I expect the "home" fans to be the most discerning but we are definitely up for the challenge! To see where it all began, this is hallowed ground'.
Formed in 2001 in Southern California, the Iron Maidens have quickly established themselves as one of the most notorious tribute act in the US, progressively expanding their fame far and beyond the Americas. These five women have conquered the attention of fans and fellow musicians with their musical prowess and electrifying live shows, where they perform hits and fan favourites from all phases of Iron Maiden's career with appearances by mascot Eddie, the grim reaper, the devil and more.
The Iron Maidens are highly trained professionals with diversified musical backgrounds, ranging from orchestral and musical theater to blues and rock. The line-up is Linda 'Nikki McBURRain' McDonald on drums, Nikki 'Davina Murray' Stringfield and Courtney 'Adriana Smith' Cox on guitars, Kirsten 'Bruce Chickinson' Rosenberg on vocals and Wanda 'Steph Harris' Ortiz on bass.
While Iron Maiden's latest album hits the stores, the Iron Maidens celebrate the recent release of their first full-length studio album, the first studio tribute CD to a band ever recorded entirely by one artist; the cover artwork featuring a female monster was designed by none other than Eddie's creator Derek Riggs.
Despite being undoubtedly five rocking hot ladies, the Iron Maidens are not just pretty faces: in their career they have been joined on stage by the likes of Alex Skolnik from Testament, Lemmy, Megadeth's Dave Ellefson, Anthrax' Scott Ian and Judas Priest's Tim 'Ripper' Owens. They were chosen to support Danzig, Cypress Hill, Snoop Dogg, Nightwish and Nevermore amongst others. They've been featured in Playboy and Hustler as well as Rolling Stone, Guitar World and Drum magazine.
The Iron Maidens will bring their show to the UK for the very first timeon Thursday 14th April 2016, with a one-off date at Shepherds Bush Empire. Courtney and Linda have played in London before with different bands - Linda even at the same venue! - while it's the first encounter with the British crowd for Wanda and Nikki. Give them a warm welcome, hang around and make sure you get Nikki a drink: the show is on her birthday and she's looking forward to celebrating London style!
Tickets are available here:
http://www.ticketweb.co.uk/event/IEH1404X?brand=o2sbe&camefrom=AMG_SBE_irnmdns
General admission £20 + booking fees. Supports TBA, doors open at 7pm, curfew at 11pm.
Up the Irons!
For more info head to www.theironmaidens.com
RONNIE ATKINS (PRETTY MAIDS) TO JOIN AVANTASIA
Fans in Europe & Asia have already had the pleasure to see the Danish rocker on stage with the Metal Opera. Now the whole world is going to get their share of Pretty Maids vocal powerhouse Ronnie Atkins. Not only will he appear on AVANTASIA's new album, he will also join the massive all-star line up on stage around the globe during the GHOSTLIGHTS WORLD TOUR 2016 (dates at avantasia.net!). The European tour will start in March, tour dates in other parts of the world tba soon!
The new album GHOSTLIGHTS will be out January, 29th 2016. Singers who have been confirmed are Michael Kiske (ex-Helloween, Unisonic), Jorn Lande, Geoff Tate (ex-Queensryche, Operation:Mindcrime), Dee Snider (Twisted Sister) and Bob Catley (Magnum). More to be announced soon!
Brand New Amaranthe Album Due out November 30th
New AMARANTHE release out on November 30th: 'Breaking Point - B-sides 2011-2015'! A special compilation for the fans, consisting of the best b-sides and bonus tracks in our career!
Tracklist:
1. Hunger (Acoustic)
2. Afterlife (Acoustic)
3. Amaranthine (Acoustic)
4. Burn With Me (Acoustic)
5. Trinity (Acoustic )
6. True (Acoustic)
7. Breaking Point
8. Splinter In My Soul
Commented Olof:
"As some of you know, AMARANTHE has recorded quite a few b-sides and bonus tracks throughout the years," guitarist Olof said. "We've always tried to keep the quality high, as something extra for our fans, but until now a lot of these tracks have been hard-to-find rarities, and quite spread out. We are now very excited to release a collection of some of the best b-sides and bonuses: Breaking Point: B-Dides 2011-2015" It focuses on some of the best acoustic renditions of fan favorites as well as a couple of originals from the early days! Enjoy this rare and different side of AMARANTHE!"
STREAM JOEL HOEKSTRA'S 13 "DYING TO LIVE" ALBUM AHEAD OF OCTOBER 16TH RELEASE
Here is a really nice treat to start off your week! We've been telling you repeatedly that Joel Hoekstra's 13's upcoming album, DYING TO LIVE is one of THE BEST melodic hard rock releases of the year and that all the reviews of it are stellar. But enough with words! It is now time to let the music do the talking! Ahead of the album's release this Friday, October 16th, we proudly present to you, DYING TO LIVE in it's ENTIRETY for you to HEAR NOW!
Click the link below, press play, and ENJOY!
If you like what you hear, grab a copy here: http://radi.al/JoelHoekstraAmazon or here: http://radi.al/JoelHoekstraiTunes
DYING TO LIVE features vocals from Jeff Scott Soto Official and Russell Allen, bass by Tony Franklin, drums by Vinny Appice, keyboards by Derek Sherinian, and more special guests!
DEE SNIDER OF TWISTED SISTER JOINS AVANTASIA!
'We're Not Gonna Take It', 'I Wanna Rock', 'The Kids Are Back'... There's hardly any Rock fan around the globe who isn't familiar with the big hits of Rock icons TWISTED SISTER, whose frontman Dee Snider is going to appear on the forthcoming AVANTASIA album 'GHOSTLIGHTS' (out on January, 29th). Besides mastermind Tobias Sammet, vocalists who have been confirmed for the new chapter of the Metal Opera are Geoff Tate (ex-Queensryche, Operation Mindcrime), Jorn Lande, Bob Catley (Magnum) and Michael Kiske (ex-Helloween, Unisonic). More singers are going to be announced soon.
Tobias comments: "I've always been a fan of Twisted Sister and Dee Snider in particular. He is entertaining, flamboyant, energetic, loud, tongue in cheek, colourful and mean! When I was young, I remember that he was the kind of character that I wanted to be. A crossing between peacock, jackal and Bugs Bunny. I loved it! On "Ghostlights" Dee is gonna be a ghost, and what a ghost he is. Great performance. Dee, welcome to the Avantasia family!"
Information about the album, the tour, and all other things Avantasia at avantasia.net.
Joe Bonamassa performs free concert to celebrate 10 years of playing live in the UK
GUITAR GOD FULFILLS PROMISE! JOE BONAMASSA PERFORMS A SPECIAL ONE OFF FREE CONCERT:
MR. KYPS IN POOLE, DORSET
UK fans can apply for tickets to this special free concert from this dedicated web link - http://jbonamassa.com/contest/2015/mr-kyps-free-concert/.
Guitar legend Joe Bonamassa fulfils a promise that he made 10 years ago and performs a special UK concert, celebrating the 10th Anniversary of his first-ever UK show. On November 1st 2015, Joe will play Mr. Kyps in Poole, Dorset, the same venue where he played his first ever UK concert back in 2005.
In 2005, venue owner Mark Kyprianou (Kyp) was approached to host Joe's first ever UK concert, As Joe was an unknown, the concert was a slow seller. In a final push, Kyp decided to offer free entry and refunds to those few who had originally paid the £10 ticket. Only around 100 people attended the concert, but those who were there were stunned by Joe's dynamic and virtuosic playing. Today, 10 years later, Joe is playing concert arenas around the globe!
Kyp and Joe formed a lasting relationship over the years. Says Kyp, "I'm very excited to host this one of a kind concert. No major artist at the level Joe is would do this for his or her fans. Joe made me a promise he would return, and is a man of his word!"
The concert dovetails Joe Bonamassa's 8-date October 2015 UK tour. Tickets are available from www.eventim.co.uk or 0844 493 6666.
JOE BONAMASSA - OCTOBER 2015 UK TOUR DATES
Newcastle Metro Arena Wednesday Oct 21
Liverpool Echo Arena Friday Oct 23
Leeds First Direct Arena Saturday Oct 24
Nottingham Capital FM Arena Sunday Oct 25
Cardiff Motorpoint Arena Tuesday Oct 27
Bournemouth BIC Wednesday Oct 28
Brighton Centre Friday Oct 30
Brighton Centre Saturday Oct 31
AN EVENING WITH JOHN GARCIA
The desert rock legend announces Unplugged Tour 2015!
He is the most distinctive voice of the entire desert & stoner rock scene: After his critically acclaimed solo album in the summer of 2014 via Napalm Records, JOHN GARCIA (Kyuss, Vista Chino, Hermano, Unida, Slo Burn) has just announced an exclusive, intimate acoustic tour!

Catch JOHN GARCIA live on stage, when the legend of desert rock returns to Europe for some very special nights! Joined by Ehren Groban on acoustic guitar, these shows will be more than special for every fan – as JOHN GARCIA will be playing everything from his career on this unplugged tour: From Kyuss, Vista Chino to his highly acclaimed solo album.

John Garcia about the upcoming acoustic tour: "Really looking forward to doing this acoustic run, again, I'm doing something I've never really done before and I'm really excited about it. This acoustic run I plan to do a little bit of EVERYTHING....get ready!"

Presented by Visions, Classic Rock Magazine, Slam, Tracks and Rock Hard Italy, make sure to catch JOHN GARCIA live at:

AN EVENING WITH JOHN GARCIA - Unplugged Tour 2015
support: Bellhound Choir

01.12.2015 NL - Tilburg, Little Devil
02.12.2015 NL - Leiden, Gebroeders de Nobel
03.12.2015 UK - London, Underworld
04.12.2015 F - Paris, L'Archipel
06.12.2015 GER - Bielefeld, Heimat + Hafen
07.12.2015 GER - Bochum, Rock Palast
08.12.2015 CH - Zürich, Plaza
09.12.2015 CH - Lausanne, Le Bourg / Masterclass
10.12.2015 I - Milano, LoFi Club
11.12.2015 I - Arbizzano (VR), Officina Degli Angel
12.12.2015 I - Pisa, Borderline Club
13.12.2015 GER - München, Kranhalle
15.12.2015 GER - Frankfurt, Zoom
16.12.2015 GER - Dresden, Groovestation
17.12.2015 GER - Jena, F-Haus

VALIENT THORR The Baddest Band In The Land 15 Years Running Signs With Napalm Records!
| | |
| --- | --- |
| | |
VALIENT THORR are the baddest band on the planet (from another planet). They have been rocking their adopted home of Earth since arriving here from Venus over fifteen years ago. With six albums under their belt they have now joined forces with Napalm Records for the release of their seventh! This MC5/James Brown inspired quintuplet have stood the test of time morphing in and out of what Motorhead frontman Lemmy Kilmister calls simply- Rock N'Roll.

"After wandering around space last year contemplating all the wild things that are going on in the universe... we are proud and super excited to announce that we have signed a new deal with Napalm Records. So get ready for a new album (our seventh) in TWO THORRSAND SIXTEEN", says frontman Valient Himself.

Napalm Records A&R Demetri Benoist said about the signing of VALIENT THORR: "Who doesn't like good time Rock N' Roll, getting a chance to work with VALIENT THORR means one thing, we are all in for one hell of a ride."

VALIENT THORR will be heading into the studio this November to begin recording their new album that will be released in spring 2016! Before VALIENT THORR make their way to the studio, they are going to fly over to Europe for the 'Intergalactic Roadwarriors Tour" with special guests Black Bone and Child. With their Thorriors in tow, check them out when they roll through your town, and soon you'll be letting your freak flag fly too.
Intergalactic Roadwarriors Pt 1 Tour
w/ Black Bone, Child

02.10.2015 CH - Pratteln, Z7 Up in Smoke Festival 2015
03.10.2015 I - Milano, Lo Fi Club
04.10.2015 I - Roma, Init
05.10.2015 I - Bologna, Freakout Club
06.10.2015 A - Innsbruck, PMK
07.10.2015 A - Vienna, Viper Room
08.10.2015 GER - Berlin, Urban Spree
09.10.2015 GER - Giessen, Dietrich
10.10.2015 NL - Haarlem, Patroonaat
11.10 2015 B - Antwerp, Trix, Desertfest Belgium 2015
12.10.2015 UK - London, The Dome
13.10.2015 F - Paris, Glazart
14.10.2015 F - Nantes, Le Ferrailleur
17.10.2015 GER - München, Feierwerk, Keep It Low Festival 2015
18.10.2015 GER - Nürnberg, KV
19.10.2015 GER - Jena, Rosenkeller
20.10.2015 GER - Osnabrück, Bastard
21.10.2015 DK - Kopenhagen, Loppen
22.10.2015 GER - Kiel, Schaubude
Valient Thorr:
Valient Himself
Eidan Thorr
Storm Thorr
Daimos Thorr
Iggy Thorr

For More Info Visit:
www.facebook.com/valientthorr https://twitter.com/ValientThorr www.valientthorr.com/
www.napalmrecords.com www.facebook.com/napalmrecords
MONSTER MAGNET Streaming New Song Via High Times!
Cobras and Fire (The Mastermind Redux) out October 9th on Napalm Records!
Dave Wyndorf and his henchmen seemingly had the time of their lives when they completely rearranged and boosted Last Patrol 2014 and christened it Milking the Stars: A Re-imagining of Last Patrol!

Now MONSTER MAGNET go back even further to 2010 and their Mastermind album. Even if you know the album inside and out you won`t be prepared in the slightest for the trip that is Cobras and Fire (The Mastermind Redux): just think of the beast Apocalypse Now turned into in its Redux form. Familiar elements drift by and are swallowed whole by thundering psych orgies – Wyndorf often focuses on a singular song fragment and turns it into his ride to total Nirvana. Go look for your daily dose of average rock elsewhere: this is the mindfuck of the year! The album will be released October 9th on Napalm Records.

With just over a week away from the album's release MONSTER MAGNET has partnered up with HighTimes.com the online home of High Times Magazine for an exclusive premiere of a new song from Cobras and Fire (The Mastermind Redux). Get a first listen to "She Digs That Hole" HERE.

The first single "Mastermind '69" is available as an audio stream HERE. A lyric video for the song "Watch Me Fade" can be seen HERE.

Cobras and Fire (The Mastermind Redux) will be released on Napalm Records October 9th. Pre-order your copy on iTunes HERE and via the Napalm Records Webstore HERE.

Cobras and Fire (The Mastermind Redux) Track Listing:
She Digs That Hole

Watch Me Fade

Mastermind '69

Hallucination Bomb

Gods and Punks

The Titan

When The Planes Fall From the Sky

Ball of Confusion

Time Machine

I live Behind the Paradise Machine Evil Joe Barresi's Magnet Mash Vol.1
For More Info Visit:
www.zodiaclung.com www.facebook.com/monstermagnet www.napalmrecords.com
HCSS - Cemetery Tour
Hardcore Superstar teams up with Michael Monroe for a Co Headlining tour around Europe this fall. The band also release their new singel "The Cemetery" today along with a brand new music video for "Touch the Sky" feat. Etzia that was filmed at Götaplatsen in Gothenburg late this summer.
Tour Dates Europe:
Fri Oct 09 The Library - Birmingham, ENGLAND
Sat Oct 10 Corporation - Sheffield, ENGLAND
Sun Oct 11 Cathouse - Glasgow, SCOTLAND
Mon Oct 12 Club Academy - Manchester, ENGLAND
Tue Oct 13 Waterfront - Norwich, ENGLAND
Thu Oct 15 Electric Ballroom - London, ENGLAND
Fri Oct 16 Le Forum - Vaureal, FRANCE
Sat Oct 17 Hirsch - Nürnberg GERMANY
Sun Oct 18 De Kreun - Kortrijk, BELGIUM
Tue Oct 20 Zoom - Frankfurt, GERMANY
Wen Oct 21 Backstage Halle - Munich, GERMANY
Thu Oct 22 ROFA - Ludwigsburg, GERMANY
Fri Oct 23 Borderline - Pisa, ITALY
Sat Oct 24 Rock Planet - Ravenna, ITALY
Sun Oct 25 Live Club - Milan, ITALY
Tue Oct 27 Z7 - Pratteln, SWITZERLAND
Wen Oct 28 Zakk - Dusseldorf, GERMANY
2015-10-30 Stockholm Annexet (Rocktoberfest)
2015-10-31 Linköping Doom Nightclub
2015-11-12 Luleå Kulturens Hus
2015-11-13 Umeå Idunteatern
2015-11-20 Gävle Dirty Harrys Rockbar
2015-12-04 Uppsala Flustret
2015-12-05 Sälen ICE
2015-12-12 Falkenberg, Falkhallen
2015-12-19 Malmö KB
2015-12-26 Rättvik Rättvik Bowling & Krog
ColdSpell to tour Sweden with Michael Schenker's Temple of Rock!
Swedish hard rockers ColdSpell are confirmed to support Michael Schenker's Temple of Rock for the Nordic leg of their Spirit on a Mission world tour dates. Michael Schenker is a true legend and to many the greatest guitar player around, winning awards, getting rave reviews for his albums and when touring the world.
ColdSpell is a rising star on the international stages. This summer they were one of the headliners at Scotland's premier festival, Wildfire. And was warming up a US audience as runner‐up to Judas Priest at Rock Fest in Wisconsin.

Micke Larsson, guitarist and founder of ColdSpell, says "Michael Schenker's guitar playing was a great inspiration growing up and listening to UFO. The '79 live album Strangers In The Night got spin after spin on the turntable, two got so many scratches so I am now on my third copy. It is great honour to share stage with Michael Schenker for these shows."

Gig dates February 2016

February 3 Amager Bio, Copenhagen (DK)
February 4 Debaser Medis, Stockholm (SE)
February 5 KB, Malmoe (SE)
February 6 Union Scene, Drammen (NO)

More information can be found here:

www.michaelschenkerhimself.com/tour.php
www.coldspell.se
www.facebook.com/ColdSpell‐164708699316
ZGARD reveal cover, set release date for highly anticipated fifth album via SVARGA
The Ukrainian one man-institution Zgard, unmatched when it comes to folk-influenced atmospheric pagan black metal, now reveal their fifth album, titled Totem, which is dedicated to the Veles, the old Slavonic god of sorcerers. Dipped into a conspirative and penumbral atmosphere showing a foggy and fiery scenery of rituals, the listener is taken on a journey that's fast-moving and opaque. The interplay of speeding drums, torrential vocals, and acoustic elements such as light flute, plucked guitar, and airy voice interludes promise an alternating bath of emotions. If you like to be drawn and drowned by such a folkish mood, Zgard will make your day.

The decision to form Zgard was taken by Yaromisl in autumn 2010. At this time, he was finishing the recording of Goverla's second album, which, due to various reasons, he decided to release under a new name. The quest for a name wasn't long: Zgard is a synonym for "amulet" in the culture of Huzuls, an ethno-cultural group who for centuries have inhabited the Carpathian mountains. Yaromisl wears such zgard from the time he obtained one in the Carpathian highlands and until now.

The Zgard debut album, The Spirit of Carpathian Sunsets, was intended to be released in 2011, but the release date eventually shifted to 2012. In recording this album, Goverla's flutist Hutsul took part, who recorded parts of woodwind instruments. The album includes not only the songs written for Goverla, but also a new track which gave a title to the album and formed a concept and the style of Zgard: atmospheric black metal with strong influence from Carpathian folklore and a pagan outlook.
Without wasting any time, Yaromisl worked on the next songs for a second album, Reclusion, which was released in January 2012, even earlier than the debut. In 2013, the third opus, Astral Glow, was released, but activities didn't slow down: Zgard took part in a split CD, Ascension: Paramatman, with Romanian band Prohod, which was released in February 2014. Work then began on a new album.

At the beginning of 2014, with help of a session drummer and vocalist Dusk (Stryvigor, Endless Battle), the recording of the fourth full-length album, Contemplation, was finished. It was released in June 2014 by Svarga Music as a standard CD and a digipak limited to 100 copies. Right after the release, at the end of summer 2014, Yaromisl starts the recording of a new opus, Totem, dedicated to Veles, the ancient Slavonic god of sorcerers. In 2015, the recording sessions were finished, and release is scheduled for November 27, 2015 by Svarga Music - as before, in standard CD and hand-numbered digipack limited to 100 copies.

Zgard is truly a remarkable phenomenon in the Ukrainian metal scene. Geographically located far from Ukraine's music centres, like Kharkov and Kiev, Yaromisl managed to create his own unique style. Is it the nature of the Carpathians, or residence near the mountain Bogit, where was located a Zbruch Idol (9th-century Svetovid sculpture and one of very few monuments of pre-Christian Slavic beliefs), which so influenced Yaromisl to create the music of Zgard? Either way, the result speaks for itself! Cover and tracklisting are as follows:

Tracklisting for Zgard's Totem
1. Dismal Visions (intro) [Марево]
2. Land of Legends [Край легенд]
3. Descendants of the Thunder [Нащадки грому]
4. Totem [Тотем]
5. Sorrow [Журба]
6. Forgive Us Nature [Пробач природа]
7. Dark Lord of the Carpathians [Темний володар Карпат]
8. The North [Північ]

THE GREAT DISCORD to make UK debut with Dead Soul in London
Sweden's THE GREAT DISCORD, who just unleashed their debut full-length album 'Duende' in June to much critical acclaim and a digital EP 'Echoes' have just announced they will make their U.K. debut supporting Dead Soul at the Islington O2 Academy, London on October 8, 2015.
The band are so looking forward to this:
"Being our first trip abroad with the band, the fact that we're able to make it to London and to share the stage with our good friends in Dead Soul makes this show extremely special for us. A first of many to come."
Dead Soul + THE GREAT DISCORD
October 2015
8th LONDON – O2 Academy Islington
Their new EP Echoes is now available for streaming on Spotify and will be available at other digital outlets and streaming services such as iTunes, Amazon, Google, Apple Music, and Rdio. It contains a version of the track "The Aging Man" performed simply with a piano and Fia Kemp's striking vocals (music video coming shortly!), two cover tracks, and radio edits for their songs "The Aging Man" and "Ephemeral." Listen now on Spotify HERE: https://play.spotify.com/album/47aPeEJ5pDUNKZWUgwZgZV?play=true&utm_source=open.spotify.com&utm_medium=open
Sweden has been a fertile ground for metal of all varieties for multiple decades, and there appears to be no sign that this will change anytime soon. The variety and quality of bands is staggering, and Metal Blade Records is prepared to help add THE GREAT DISCORD to the list of one of Sweden's finest new groups. The band's cornerstone is with the enigmatic vocals of Fia Kempe. Her tone and delivery is immensely emotive and is augmented by a band whose sound is impossible to describe. It's technical, heavy, and yet not so much to overwhelm those not anointed in metal. What's important is that THE GREAT DISCORD offers a truly unique twist on both metal, and what is to be expected from a female-fronted band.
One of the most unique things about THE GREAT DISCORD is their visual presentation, which has been showcased not only in their live performance, but also in a series of video teasers and a full-length video for their album single "The Aging Man" that can be viewed HERE: https://www.youtube.com/watch?v=UEKcl8MzWLQ
THE GREAT DISCORD is:
Fia Kempe - vocals
Aksel Holmgren - drums
André Axell - guitars
Gustav Almberg - guitars
Rasmus Carlson - bass
Follow THE GREAT DISCORD online: https://www.facebook.com/thegreatdiscord
https://twitter.com/thegreatdiscord https://instagram.com/thegreatdiscord
THE GREAT DISCORD's full-length debut Duende made Revolver Magazine's Album of the Week on 6/08/15.
"With a deliberate inharmonious approach that keeps the listener on his/her toes, one can never predict where each song takes you. Imbalance, disharmony, discordancy, disunion are all words that describe the mix of sounds on 'Duende,' all which center around the strong vocals of Fia Kempe to create a beautiful work of art" Metal Underground
"The Great Discord are brave musicians ho embrace disharmony in the way of unpredictable melodies and adventurous songwriting… An open mind and ear are prerequisites for this album, but the rewards are great." Terrorizer Magazine
"Together with the powerful production [Duende] creates a strangely unsettling atmosphere that is hard to put into words. You just have to hear it for yourself." 9/10 Metal.de
"They swoop brutally over a raw, dramatic, cinematic and multi-colored canvas where not a single space left to chance" Sweden Rock
Masterplan - Keep Your Dream ALive
First ever live release by melodic metal kings MASTERPLAN.
Includes (DVD and BluRay) entire concert from Masters Of Rock festival 2014, as well as Wacken 2014, footage from Asia tour, footage from Prog Power USA and all official MASTERPLAN video clips. The Masters Of Rock show is featured on the CD.
Mixed and mastered by Roland Grapow.
Release 9th October 2015. Don't Forget.
Heads up from Alexx Michael about Cherie Currie UK Tour
Less then 2 month before we hit the road. 8 shows in the UK with Cherie Currie, Tommy Wagner, Danny Raygun & Mike HB. I of course will play bass.
We will play all The Runaways songs, some of the new Cherie Currie record Reverie which will be available at all the shows, some of the SHAMELESS classics & some really cool covers.
We will also have some brand new Cherie Currie Merchandise incl. CD's, Posters, Pictures and some Shirts. One of the Shirts is designed by Nick Airo Smith who also did some amazing shirts for KISS.
When our Booking Agent Alex Grossi isn't rocking the stage with his band Quiet Riot, he is already checking for more Festivals & shows for next year.
The London Show will be a really special night cause we will record the first ever Cherie Currie Live CD and film the show as well.
Cherie & I also wrote the song Rock n Roll Rosie for the upcoming Suzi Quatro Movie which features other Rock Legends like the one and only Alice Cooper and will be out next year.
10th Nov 2015- Railway - Bolton, UK
11th Nov 2015 - Bannerman's - Edinburgh, UK
12th Nov 2015 - Yardbirds - Grimsby, UK
14th Nov 2015 - The Globe - Newcastle, UK
15th Nov 2015 - The Diamond - Sutton, UK
16th Nov 2015 - Bierkeller - Bristol, UK
17th Nov 2015 - The Robin 2 - Bilston, UK'
18th Nov 2015 - The Underworld - London, UK

For more information please visit - https://www.facebook.com/CherieCurrieTour/
Swedish doom purveyors Sorcerer premiere video for "Prayers For A King"!
Swedish epic doom metal legends SORCERER made quite an impact with their Metal Blade debut "In The Shadow Of The Inverted Cross" upon its release in March of this year. Today, SORCERER has launched the second video from this majestic doom opus. Watch "Prayers For A King" now at metalblade.com/sorcerer!
The band comments on the video: "Making this video was the brainchild of Daniel Nyqvist, he did a great job! We tried to reflect the story from the lyrics and Daniel made a fantastic job on this video. 'Prayers For A King' is one of the more epic and gloomy songs on the album, enjoy!"
Order your copy of "In The Shadow Of The Inverted Cross" at www.metalblade.com/sorcerer and make sure to check out the first video for "The Dark Tower Of The Sorcerer" at the same location.
SORCERER live:
01/11/15 NL – Rotterdam – Dutch Doom Days
20/11/15 DE – Würzburg – Hammer of Doom
27/11/15 DE – Dortmund – Leafmeal
10-13/03/16 UK – Haven Holidays Park – Hammerfest
SORCERER was formed in Stockholm, Sweden in 1988 but disbanded after two demos in 1992. Both demos are considered true Doom Metal classics and have been released on CD in 1995. In 2010 the band came back together to play the Hammer of Doom festival in Germany and a year later the Up The Hammers festival in Athens, Greece. Both shows were received extremely well and the thoughts of putting together a new album started to take form. In the end it took over two years to write, arrange and record it but the result is nothing but pure, heavy epic doom metal. The process of putting all bits and pieces together and making it ready for mix and mastering was the work of drummer Robert Iversen, also a very fine recording engineer, who was acting as the spider in the recording web. The album was mastered by Jens Bogren (Opeth, Amon Amarth, Devin Townsend).
With years of professional experience and top-class instrumental abilities among its band members the SORCERER of the 21st century is determined to deliver epic doom metal for many years to come; on record and on stages all around the world!
SORCERER is:
Anders Engberg - vocals
Kristian Niemann - guitars
Peter Hallgren - guitars
Johnny Hagel - bass
Robert Iversen - drums
https://www.facebook.com/sorcererdoom http://www.sorcererdoom.com/