Frontiers Music Srl announce the signing of RavenEye
Frontiers is proud to announce the release of RavenEye's new album, NOVA on September 23, 2016. Pre-orders for the album are available now:
- http://radi.al/NovaRavenEye
- http://radi.al/NovaiTunes
- http://radi.al/NovaAmazon
Since forming in 2014, UK-based rock band RavensEye has toured globally, supporting bands such as The Darkness, Slash, Deep Purple, Halestorm and Blues Pills. The band has headlined their own tours through Europe and America and have performed at major international rock festivals such as Download Festival (UK), Hellfest Open Air Festival (France), Azkena Rock Festival ARF (Spain), Rock For People (Czech Republic) Louder Than Life (US) and Aftershock Festival (U.S.), and will also perform at this year's Maximus Festival in Brazil and Argentina this September. Their incendiary live shows have captivated crowds and put them on the map as a 'must see live' band. Now, the follow-up to their wildly successful debut EP, "Breaking Out", RAVENEYE's full length album, NOVA, will be released worldwide on September 23 and will be the first for their new label, Frontiers Music Srl.
Warren Riker (Ms Lauryn Hill, Michael Jackson, Down, Anders Osborne), who engineered the debut EP, took over as producer to capture the band's true sonic identity on NOVA. Together, they worked at Water Music in Hoboken, New Jersey for 25 days and created an eleven-track album that pushed the band beyond its boundaries and into new ground. From the hard hitting riffs of "Inside", "Madeline" and "Hero" to the raw sounds of "Wanna Feel You" and "Oh My Love' to the stark reality of life and death in "Eternity", NOVA takes you on a journey of defiance, pain, hate, death and, yes, love.
With songs filled with deep, bluesy grooves and infectious hooks that invoke giants such as Led Zeppelin and Soundgarden, RAVENEYE (who formed just two years ago) continue to win fans over around the world with their huge sound and killer live shows. The extensive touring in 2015 laid the ground work for a hungry fan-base and, this past April, one year after the release of their debut EP, Breaking Out, the band debuted on Billboard's Heatseekers chart.
The critical acclaim has been just as loud with Classic Rock Magazine saying, "RavenEye) deliver a thunderous set of the kind of feet-planted, head-bobbing groove-rock that has paid Pearl Jam's cable bills for twenty-five years." And Rock at Night said of the Houston stop, "…their stage show was INSANE to watch!"
When RAVENEYE formed two years ago, the then 25 year old, Oli Brown, singer and multi-award winning guitarist, had already released four solo albums and toured the world for 10 years with legends such as Jeff Beck, Buddy Guy, Johnny Winter and Joe Satriani. Vegas 24 Seven said of the RAVENEYE frontman, "Oli Brown captivated the audience", MoJo hailed Oli as, "the hottest young pistol in British blues" and Classic Rock Magazine described him as "one of the best and brightest guitar heroes performing in the world today." RAVENEYE's live performances take their present and future fans on a journey to the next level.
Track Listing for NOVA:
1. Wanna Feel You
2. Come With Me
3. Inside
4. Hero
5. Supernova
6. Walls
7. Oh My Love
8. Madeline
9. Hate
10. Out Of The Rain
11. Eternity
Follow RavenEye:
Website: raveneyeofficial.com
Facebook: RavenEye
Twitter: @ItsRavenEye
Instagram: @itsraveneye
Tesla to release Mechanical Resonance Live in August 2016
Tesla will release "Mechanical Resonance, Live!" on August 26th via Frontiers (ex-North America only).
Pre-order your copy of "Mechanical Resonance, Live!" here: http://radi.al/MechanicalResonance
Frontiers is please to be the ex-North America label partner for the release of a live recording of Tesla's classic album, "Mechanical Resonance LIVE!", celebrating the original multi-platinum record's 30th birthday in style. With a few surprises up their sleeve, including the single "Save That Goodness" written and produced by Phil Collen of Def Leppard, the album is being released in conjunction with Tesla's USA summer tour opening up for Def Leppard, where they will perform in front of over half a million fans.
Dante Fox - Breathless
Dante Fox were formed in September 1989 by lead Vocalist Sue Willetts She was quickly joined by guitarist Tim Manford and this created a golden partnership.

On the strength of their songs Dante Fox caught the interest of Linda Bruce from Rich Bitch Studio's and a debut album was now a reality. Following this an appearance on ITV television show 'Hit The Town' hosted by Rory McGrath launched the sounds of Lost And Lonely Heart through televisions all around the UK.

Dante Fox signed to Now and Then Records in March 1996 and in May they appeared on the Gods line up next to Hugo and Jamie Kyle.

In October 1996 the debut Under Suspicion was released. Many shows followed including a support tour with ELO, Enuff Z Nuff and European festivals such as Mindview and Aardshock. Capitalising on this European interest the band returned to Holland for more headline shows. In April 1997 Under Suspicion was released in Japan and received a 87/100 review in BURRN magazine.

The Second album The Fire Within was released on Frontiers Records in March 1999. The album included current live favourites Under The City Lights, Firing My Heart and the dance floor hit Remember. In Japan Firing My Heart and Over You were added to the playlist of Masa Itoh's Heavy Metal syndicate radio show. The band closed the year with an appearance at the Gods and also the backing band for Stan Bush.
The band took a break and returned in 2005, with a slot at Firefest and a UK tour support to Vixen.
The Third album 'Under The Seven Skies' was released worldwide on Frontiers Records in March 2007 featuring the nine minute epic title track. The album was voted best album of 2007 by the listeners of ARFM Radio and the band continued to support the album by playing shows with Danny Vaughn and Wigwam.

The Fourth album Lost Man's Ground released in October 2012 at the band's appearance at Firefest. This featured a new rhythm section Andy Perfect (Drums) and Alan Mills (Bass), and also Alessandro Del Vecchio on backing vocals and Eric Ragno on keyboards.

In June 2012 a magical night was experienced opening for US band Night Ranger in London. This year ended with a much anticipated performance at Firefest and a great slot at Hard Rock Hell.

Sue Willetts was voted 19 in the top 50 Female vocalists of all time in Classic Rock Magazine alongside Ann Wilson and Cher and the band performed at HRH AOR (Tesla, FM ) Hard Rock Hell Ibiza and a very successful tour with Romeo's Daughter.

After their performance at HRH AOR 3 2015 time was spent writing and recording material for a new album.

The new album Breathless was recorded with Mark Stuart/Sheena Sheer and mixed and mastered at M2 Studio's UK in May 2016 by Sheena Sear (Magnum). The album also features Keyboardist Eric Ragno and vocalist Lee Small who sang harmony backing vocals. Dante Fox are very excited to be working with AOR Heaven on Breathless and looking forward to presenting the new album to their fans on its release date of 26th August 2016.


Tour Dates:Viking Rock Festival - 13th August, 2016; HRH AOR Festival - 9th-12th March 2017


www.dantefox.com / www.facebook.com/Dante-Fox
Miss Behaviour - Ghost Play

10 years after releasing their debut album Heart of Midwinter, Miss Behaviour is back with their 4th studio album Ghost Play. With Ghost Play the band is ready to take their career to the next level.


The breakthrough came with the album Last Woman Standing (2011). In spring 2011 Miss Behaviour competed in Swedish national radio with the song Till we meet again, making the premiere live performance with the current lineup in front of 400.000 radio listeners. Late 2011 the album Last Woman Standing won the Melodic.net "Best AoR album of 2011" readers poll, and got fantastic reviews from magazines such as Classic Rock (UK), Sweden Rock Magazine (SE) and more. UK Magazine Classic Rock picked Cynthia as one of the best tracks in 2011, and featured the song on the compilation Classic Rock Buzz.


The band promoted Last Woman Standing with two successful tours in the UK, 2011 and 2012.
The follow up album to Last Woman Standing, entitledDouble Agent was released in August 2014 on AOR Heaven. Once again the reviews were great – Classic Rock, Sweden Rock Magazine and Aftonbladet (SE)all praised – and this also earned them a slot on Stockholm Rocks Festival in November.


Ghost Play
Together with producer Patrik Magnusson (Crashdiet, Mick Mars among others), Miss Behaviour spent the entire 2015 writing and recording. Ghost Playis classic hard rock, with a great production and a great variety of songs. Everything is presented in a way that always been the essence of Miss Behaviour. Great melodies are in focus. This time it is presented, however, with a more powerful sound.


Discography: Heart Of Midwinter (2006), Last Woman Standing (2011), Double Agent (2014), Last Woman Standing (Re-Issue, 2015). Ghost Play (2016).


Miss Behaviour are: Sebastian Roos – Vocals, Erik Heikne – Guitars, Henrik Sproge – Keyboards, Niclas Lindblom – Bass, Magnus Jacobson – Drums.
AOR Heaven - 2 September 2016
CHANGE OF HEART – LAST TIGER
In 1998 North East Melodic Rock band Change of Heart released their debut on Escape Music. Their debut was recorded at Parr Street studios in Liverpool with many guests including Chris Ousey (Heartland / Snakecharmer) and Steve Morris (Heartland). Interestingly the Engineer was one Ken Nelson, who later found fame twiddling the knobs for Coldplay. With an appearance at the "Gods" festival Change of Heart quickly shot up in everyone's estimation.
It was some two years before follow up album "Continuum" appeared and the band worked with Kenny Kaos (Pokerface / Distance) to record a twelve track album that was laden with hooks and melodies. In 2005 an album called "Truth or Dare" was released and this was a very strong release that saw the band mature in a fine melodic rock band that would challenge many of the UK's finest rock bands treading the boards at the time.
The various original band members have moved on to pastures new, more notably Dave Chapman who plays keyboards for "Magic", who are well known for their tribute acts to Queen and ELO. However, the band has always been the brainchild of Alan Clark who is the vocalist, guitarist and songwriter and is the core member of the band since 1998.
Alan has always been busy writing and recording since 2005 and now Change of Heart present us with "Last Tiger", a brand new release which will put the band firmly back on the map. Paul Hume from the band Lawless has had some input to the final result and also mixed and produced the album. That makes a very strong 11 track album that is dominated by beautifully executed keyboards and guitar solos that are to die for.
Change of Heart are back with a great new album which is bound to rekindle past fires and put the North East of England firmly back on the map.
Tracks: Rise to the Challenge / Wayward Son / Roads of my life / March of Souls / Holy Days / Touch your soul / Hold onto Love / Last Tiger / Stone Cold (In your eyes) / Silent Rage / Only Tomorrow
The Band:
Alan Clark: Lead vocals / guitar
Nick Catterick: Lead guitar/ vocals
John Sykes: Keyboards / vocals
Jeff Hopkins: Bass / vocals
Guest Sam Ogden: Drums
Paul Hume: Guest Guitars and Backing vocals
Produced and Mixed by: Paul Hume at Summer Bank Studio UK
Executive Producer: Khalil Turk for Escape Music Ltd
Release date: 22 July, 2016
Catalogue No: ESM294
Barcode: 5 03128100294 5
Bonfire and singer David Reece part ways / ex-BONFIRE Lead-Vocalist is back
After two successful charting albums Glorious(2015) and Pearls( 2016) and over 100 shows performed Bonfire and David Reece part ways citing the reasons as personal and professional differences. These differences are irreconcilable so both parties decide it is best to just part ways. Bonfire wish him the best of luck in his future endeavors.

Returning to Bonfire will be former Bonfire singer Michael Borman (1993/94). Michael is a very accomplished singer in his own right. A seasoned veteran of Germany's music scene and also well know for his appearances on the Television show "The Voice Germany". This reunion of sorts with Mastermind Hans Ziller at the controls has all the ingredients for a truly incredible future. With all the missing pieces finally in place this alignment will prove to be the strongest Bonfire ever.
For more informations please contact: willi@classic-rock-nights.com

with kindest regards
Willi Wrede
BONFIRE Management
AFM Records "20 Years - Metal Addiction" compilation out on July 8th!


2016 marks the 20th Anniversary for Germany-based metal label AFM Records. Being in the business for two decades now and working with the "who is who" of the scene, the company is proud to present a special compilation of highlights and new tracks, titled "20 Years - Metal Addiction", to celebrate in style.
Of course all the big names who were (and are) crucial for the label's evolution during the years are featured here: Doro, U.D.O., Fear Factory, Evergrey, Avantasia, Rhapsody Of Fire, Danzig, Leaves' Eyes, Edguy, Destruction, Masterplan, D-A-D, Ministry and many more. Two brand new, previously unreleased songs by Iron Mask and Eden's Curse perfectly round off this extensive release, which comes up with a total of 52 tracks on 3 CDs (20 on the ltd. deluxe double Vinyl).


Tracklisting (3CD):


CD I

1. U.D.O.- Thunderball
2. Avantasia - Reach Out For The Light
3. Evergrey - A New Dawn
4. Masterplan - Spirit Never Die
5. Doro - Thunderspell
6. Leaves' Eyes - Edge Of Steel (2016 Version)
7. Danzig - Ju Ju Bone
8. Lordi - The Riff
9. Shakra - Hello
10. Iron Savior - Starlight
11. Bloodbound - Moria
12. Flotsam and Jetsam - Taser
13. Ministry - Double Tap
14. A Life Divided - The Lost
15. D-A-D - Last Time In Neverland
16. Voodoo Circle - Graveyard City
17. Krokus - Too Wired To Sleep


CD II

1. Edguy - Babylon
2. Orden Ogan - The Things We Believe In
3. Rhapsody of Fire - Distant Sky
4. Kissin' Dynamite - I Will Be King
5. Serious Black - Sealing My Fate
6. Jon Oliva's Pain - Time To Die
7. Tankard - (Empty) Tankard
8. Elvenking - The Loser
9. Sinner - Heart Of Darkness
10. Ohrenfeindt - Zeit für Rock'n'Roll
11. Brainstorm - How Much Can You Take
12. At Vance - Only Human
13. Stahlmann - Feindflug
14. Solution .45 - Gravitational Lensing
15. Ektomorf - Rat War
16. Graveworm - Runaway
17. Onslaught - Born For War


CD III

1. Herman Frank - Right In Your Guts
2. Iron Mask - All For Metal
3. J.B.O. - Vier Finger für ein Halleluja
4. The New Black - With A Grin
5. Thunderstone - Veterans Of The Apocalypse
6. Suidakra - March Of Conquest
7. Destruction - Bestial Invasion
8. Sinbreed - Call To Arms
9. Manimal - Irresistible (Edit)
10. Eden's Curse - Sell Your Soul
11. Triosphere - Breathless
12. Circle II Circle - Into The Wind
13. Borealis - The Chosen One
14. Fear Factory - New Messiah
15. Mors Principium Est - God Has Fallen
16. Pyogenesis - Steam Paves Its Way
17. Tanzwut - Brüder im Geiste
18. Theatre Of Tragedy - Hide And Seek


Kansas Announce First New Album In Sixteen Years
THE PRELUDE IMPLICIT TO BE RELEASED SEPTEMBER 23 - TO TOUR IN CELEBRATION OF 40TH ANNIVERSARY OF BREAKTHROUGH ALBUM LEFTOVERTURE - SEXTUPLE-PLATINUM ALBUM TO BE PERFORMED IN ITS ENTIRETY
KANSAS, America's legendary progressive rock band, will release their intensely anticipated new studio album "The Prelude Implicit" on 23rd September 2016. The album is the first new release in 16 years for the band that has sold more than 30 million albums worldwide, and is famous for classic hits such as 'Carry On Wayward Son' and 'Dust In the Wind,' to progressive epics like 'Song for America' and 'Miracles Out of Nowhere.'
"The Prelude Implicit" features 10 all new tracks written by the band and co-produced by Zak Rizvi, Phil Ehart, and Richard Williams. KANSAS's signature sound is evident throughout the album. It showcases Ronnie Platt's soaring lead vocals, David Ragsdale's blistering violin, Williams and Rizvi's rocking guitar riffs, the unmistakable sound of David Manion's B3 organ and keyboards, Ehart's thundering drums, and Billy Greer's driving bass and vocals.
KANSAS returned to the studio in January 2016 after signing with Inside Out Music. Says Inside Out founder and president Thomas Waber, "KANSAS is the biggest and most important Prog band to come out of the United States. I grew up listening to them, and their music is part of my DNA. 'The Prelude Implicit' undoubtedly adds to their already impressive musical legacy. I can't stop listening to it, and we are proud to be releasing the album."
The result of the time in the studio was even more than the band imagined. "This is definitely a KANSAS album," remarks original guitarist Richard Williams. "Whether it is the trademark Prog epic like 'The Voyage of Eight Eighteen,' biting rocker such as 'Rhythm in the Spirit,' or mindful ballad like 'The Unsung Heroes,' there is something on this album for every kind of KANSAS fan. After years of pent-up creativity, the entire band is very proud of 'The Prelude Implicit.'"
Lead Vocalist Ronnie Platt adds, "Recording 'The Prelude Implicit' was an incredible experience, and I couldn't be happier with the results. It is my hope that, knowing the intense listeners that KANSAS fans are, the continuity yet diversity of this album will be pleasing to them."
The album title, The Prelude Implicit means, "Without a doubt, this is a new musical beginning," explains Ehart. Tattoo artist, Denise de la Cerda, did the oil painting of the front and back cover. "It shows a Phoenix flying from the past into the future."
"The Prelude Implicit" will be released September 23, 2016, on Inside Out Music. The album will be available on CD, Double 180 Gram Vinyl, and digitally on iTunes and Google Play. Pre-order opportunities will be available starting later this summer at KansasBand.com and Amazon.com.
The Prelude Implicit Track Listing:
1. With This Heart
2. Visibility Zero
3. The Unsung Heroes
4. Rhythm in the Spirit
5. Refugee
6. The Voyage of Eight Eighteen
7. Camouflage
8. Summer
9. Crowded Isolation
10. Section 60
KANSAS will be debuting songs off "The Prelude Implicit" in the USA in the autumn, as part of their Leftoverture 40th Anniversary Tour. More information including tour dates, can be found at www.kansasband.com
For more information on KANSAS, The Prelude Implicit, and the Leftoverture 40th Anniversary Tour, please visit:
www.kansasband.com www.facebook.com/kansasband www.twitter.com/kansasband
Powerwolf Announce Sponsorship Deal
We're proud to announce that Charles & Matthew are playing FRAMUS Masterbuilt guitars.
"During the past few months we have been developing a set of killer custom guitars with the gifted guys at FRAMUS.

For guitarist among you: they are fully handcrafted, custom to the core, equipped with Fishman fluence Humbuckers, some of them with Evertune Bridges, and quite a lot of little details making them totally outstanding instruments, not to speak of the finishes which make them little pieces of art."

The guitars had already been baptized by fire on festivals during the last couple of weeks and have proved to be mighty weapons in the metal mass.

Check out FRAMUS at www.framus.de or www.facebook.com/warwickframus
BETWEEN THE BURIED AND ME nominated for Progressive Music Awards 2016
BETWEEN THE BURIED AND ME have been nominated at this year's Prog Magazine Progressive Music Awards 2016.
BETWEEN THE BURIED AND ME, who released new album 'Coma Ecliptic' on July 10, 2015 in UK are up for both BAND OF THE YEAR and ALBUM OF THE YEAR awards
Dan Briggs comments:
"As a band we are constantly evolving and leaving behind any notion of a pre conceived sound. It's an honor to have that recognized by PROG and its readers. Don't forget, it's an idea and philosophy and not a sound. Prog on!"
Go vote now here: http://2016.prog.awards.teamrock.com/vote/band
Go vote now here: http://2016.prog.awards.teamrock.com/vote/album
BETWEEN THE BURIED AND ME has now launched a new live video from their current American tour: 'The Ectopic Stroll'. Filmed at the Roxy Theater in Los Angeles (an intimate venue for this massive trek!),
'The Ectopic Stroll' can be viewed here: https://www.youtube.com/watch?v=vg8mIg5H52o&index=1&list=PLA919CDADE23267B1
BETWEEN THE BURIED AND ME will be coming over to Europe again in July for selected festivals and club shows alongside PROTEST THE HERO!
BETWEEN THE BURIED AND ME
02/07/16 ES - Barcelona - Be Prog! My Friend Festival
03/07/16 FR - Toulouse - Connexion Live w/ Protest the Hero
04/07/16 FR - Marseille - Jas Rod w/ Protest the Hero
05/07/16 FR - Lyon - CCO w/ Protest the Hero
08/07/16 IT - Milan - Dissonance Festival
10/07/16 UK - Nottingham – Techfest - Newark Showground
11/07/16 FR - Paris - Divan Du Monde w/ Protest the Hero
12/07/16 DE - Karlsruhe - Substage w/ Protest the Hero
13/07/16 DE - Berlin - Musik & Frieden w/ Protest the Hero
14/07/16 DE - Köln - Underground w/ Protest the Hero
15/07/16 BE - Dour - Dour Festival
16/07/16 NL - Amsterdam - Melkweg w/ Protest the Hero
https://www.facebook.com/BTBAMofficial https://twitter.com/btbamofficial https://instagram.com/btbamofficial https://www.youtube.com/user/BTBAMofficial
Delain Unveil New Album Details
2016 means ten years of DELAIN - and therefore ten years of larger-than-life symphonic metal!

The band's latest EP Lunar Prelude was a tasty treat earlier this year, but haven`t we all been waiting for the main course? Finally the wait is over, as DELAIN have now unveiled first and hotly anticipated details for their upcoming and fifth studio album titled Moonbathers, set to be released August 26th 2016 on Napalm Records!


Delain: "We have never had so many milestone events in one year. The release of our EP Lunar Prelude, our fifth studio album Moonbathers, our upcoming 10 year anniversary celebrations and Live registration, and there is still more to come. All of this while playing our most heavy touring year ever. We are on a roll, and our new album Moonbathers is here to embody that. We hope you will enjoy this new effort and join us on our endeavors making 2016 the biggest year for Delain ever!"


Moonbathers, mastered by Grammy award winning Ted Jensen, will satiate your hunger for the symphonic greatness, catchy hooks and a solid dose of metal that the band is known for. It showcases DELAIN from both their most extravagant and sensitive sides as they explore all things nocturnal through an especially varied set of tracks including a surprising cover of classic rock legends Queen as well as a reappearance of Alissa White-Gluz as a special guest on opening track "Hands Of Gold".


The visual counterpart comes courtesy of longtime collaborator and neo-Victorian romantic Glenn Arthur:


The track list will read as follows:

1. Hands Of Gold - Featuring Alissa White-Gluz
2. The Glory and the Scum
5. Chrysalis - The Last Breath
12. Suckerpunch - Live In The Netherlands

13. Turn The Lights Out - Live In The Netherlands

14. The Glory And The Scum - Live In The Netherlands

15. Don't Let Go - Live In The Netherlands

16. The Glory And The Scum - Orchestra

17. Hands Of Gold - Orchestra
With ten years, touring the world with acts such as Sabaton, Nightwish or Within Temptation, two EP's and now their fifth full-length album under their belt, 2016 will undoubtedly prove to be the biggest year for DELAIN so far!


To support their upcoming new album live, DELAIN will be heavily hitting the road in 2016.
Catch the band and their energetic live shows here:
With Special Guest EVERGREY and support KOBRA AND THE LOTUS:
14.10.2016 DE - Köln, Essigfabrik
15.10.2016 DE - Stuttgart, Im Wizemann
16.10.2016 DE - Hamburg, Gruenspan
17.10.2016 DK - Copenhagen, Pumpehuset
19.10.2016 DE - Berlin, Columbia-Theater
20.10.2016 PL - Cracov, Kwadrat
21.10.2016 PL - Warsaw, Progresja
22.10.2016 CZ - Zlin, Masters of Rock Club
25.10.2016 SK - Bratislava, Majestic Music Club
27.10.2016 AT - Vienna, Szene
28.10.2016 DE - Munich, Backstage
29.10.2016 DE - Aschaffenburg, Colos-Saal
30.10.2016 CH - Pratteln, Z 7
31.10.2016 FR - Lyon, Ninkasi Kao
02.11.2016 ES - Madrid, Arena
03.11.2016 FR - Toulouse, Metronum
04.11.2016 FR - Paris, Elysee Montmartre
05.11.2016 FR - Lille, Le Splendid
06.11.2016 BE - Antwerp, Trix
08.11.2016 UK - Birmingham, Institute
09.11.2016 SCO - Glasgow, The Classic Grand
11.11.2016 IRE - Dublin, Button Factory
12.11.2016 UK - Manchester, The Ritz
13.11.2016 UK - London, Koko
15.11.2016 UK - Norwich, Waterfront
16.11.2016 UK - Southampton, Engine Rooms
17.11.2016 UK - Cardiff, Tramshed
DELAIN FESTIVAL DATES 2016:


25.06.16 HU - Balatonszemes, Rockpart
RINGWORM Premiere "Shades Of Blue" Music Video via Stereogum
Cleveland hardcore/thrash heavyweights RINGWORM have just shared a new music video from their forthcoming full-length Snake Church via Stereogum, who stated that "[RINGWORM have] refined absurdly tough-sounding stompfests down to a science." Additionally, the band's Human Furnace described the video, "Not horror, but more of a twisted love tale that accompanies the song. The story segments of the video where taken from a short film of the same name, "Shades of Blue". It's a sequel, a part 2. It picks up where the story told in the 2005 Ringworm video Justice Replaced by Revenge leaves off. Surprisingly, the entire project came together quite organically, despite being shot 11 years apart. We were able to get the same lead actors that we used 11 years ago and we were able to combine the original JRBR (Justice Replaced by Revenge) footage, current footage and secondary footage, (shot later) to tell the second part of the story. The Shades video tells part of that story that is fully revealed in the short film."
Also, you can watch the official music video for the title track "Snake Church" (directed by Don Tyler) here.
Legendary Cleveland quintet RINGWORM's 8th full-length album Snake Church is a 12-track, 30+ minute testament of vicious aggression. After having converted metalheads and hardcore fans alike with their intense, no-holds-barred live shows and consistently punishing albums over the course of the last 25+ years, RINGWORM once again prove that they are in a league of their own when it comes to face-breaking sonic fury. Recorded and produced by Ben Schigel (Chimaira, ZAO) at Spider Studios and mastered by Brad Boatright at Audiosiege (Nails, Xibalba, Black Breath), Snake Church obliterates the listener and never relents, leaving nothing but bile and bone in its wake.
Snake Church is due out this July 29 on CD/LP/Digital via Relapse. Physical pre-orders can be found at this location, and digital pre-orders are available via the band's Bandcamp page here.
Info/Bio:
Ever since emerging from the Cleveland metal underground, RINGWORM has garnered the immediate attention of hardcore and metal fans. RINGWORM displays an awesome ferocity in the power of its instruments, and vocalist The Human Furnace uses his voice as a tool to extract the diabolical nature of anyone who hears it. The band has toured with dozens of prominent metal and hardcore acts over the years, ranging from Hatebreed and Converge to Goatwhore, Napalm Death, Voivod, and Eyehategod.
RINGWORM was spawned in 1991 from the metal scene in Cleveland, Ohio. In 1993, the band released The Promise (Incision Records), finding their place amongst other hardcore metal heavyweights such as Integrity and Earth Crisis. However, despite this early success, RINGWORM decided to pursue personal ventures: the Human Furnace concentrated his focus on tattooing and his artwork, while other members joined up with hardcore legends Integrity. Nearly 10 years later, 2001 saw RINGWORM emerge from their hiatus with their critically-acclaimed Victory Records debut Birth Is Pain. Extensive touring followed. The band continued on a steadily upward trajectory, honing its craft and releasing the well-received albums Justice Replaced By Revenge (2005), The Venomous Grand Design, (2007), and Scars (2011) via Victory over the course of the next decade.
In 2013, RINGWORM signed to renowned independent label Relapse Records and released yet another testament to their sheer brutality. 2014's Hammer Of The Witch helped elevate the band far beyond underground circles, cementing RINGWORM's reputation as a hardcore / metal heavyweight and garnering praise from by a wide range of publications worldwide including Pitchfork, MetalSucks, and Revolver. 2016 is poised to be a breakout year for RINGWORM with the impending release of the band's eighth full-length, Snake Church.

Ringworm is:
HF - Vocals
Matt Sorg - Guitar
Ed Stephens - Bass
Ryan Steigerwald - Drums
Mark Witherspoon - Guitar
AIRBOURNE IS BREAKIN' OUTTA HELL!
AIRBOURNE -unswerving, clenched-fist champions of the hard rock cause- have confirmed their new album title, Breakin' Outta Hell, also the title of the first single/video, along with a headline tour of North America for September and October; the tour kicks off in San Diego on September 12 and concludes in Baltimore on October 14, taking in 21 shows along the way.
Driven by a formidable work hard, play hard ethic, the Australian outfit (led into action by brothers Joel and Ryan O'Keeffe, vocalist/lead guitarist and drummer, respectively; guitarist David Roads and bassist Justin Street complete the line-up) have spent the past 10 years establishing themselves as a true force of nature: living on the road, selling out major venues and appearing on bills with some of rock's most legendary names, and this latest North American run will only add to their reputation for incendiary live performances -maximum energy, maximum entertainment.
AIRBOURNE will launch their latest, fourth studio album, produced by Bob Marlette (who helmed the band's Runnin' Wild debut in 2007) and engineered and mixed by Mike Fraser, who has previously worked with Aerosmith, Van Halen, Metallica and more, worldwide this fall via a new deal with Spinefarm Records.
The full list of North American headline shows is as follows.
Mon/Sep 12, 2016 San Diego, CA House of Blues
Tue/Sep 13, 2016 Los Angeles, CA The Roxy Theatre
Wed/Sep 14, 2016 San Francisco, CA Independent
Fri/Sep 16, 2016 Seattle, WA Tractor
Sat/Sep 17, 2016 Vancouver, BC Commodore
Tue/Sep 20, 2016 Victoria, BC Sugar
Thu/Sep 22, 2016 Kamloops, BC Cactus Jacks
Fri/Sep 23, 2016 Calgary, AB Gateway
Sat/Sep 24, 2016 Edmonton, AB Union Hall
Sun/Sep 25, 2016 Saskatoon, SK Saskatoon Events Center
Wed/Sep 28, 2016 Winnipeg, MB Pyramid
Thu/Sep 29, 2016 Minneapolis, MN Triple Rock
Fri/Sep 30, 2016 Chicago, IL Bottom Lounge
Sat/Oct 1, 2016 Detroit, MI Smalls
Tue/Oct 4, 2016 Waterloo, ON Maxwell's
Wed/Oct 5, 2016 London, ON London Music Hall
Fri/Oct 7, 2016 Toronto, ON Opera House
Sat/Oct 8, 2016 Montreal, QC Corona Theatre
Tue/Oct 11, 2016 Boston, MA The Middle East
Wed/Oct 12, 2016 New York, NY Gramercy
Fri/Oct 14, 2016 Baltimore, MD Soundstage
Raise the Flag for Rock 'n' Roll.
Frontiers Records Announce 1st Edition Of Frontiers Metal Festival!
Frontiers Records is pleased to announce the first edition of the FRONTIERS METAL FESTIVAL which will be held on Sunday, October 30th at the Live Club in Trezzo Sull'Adda (Milan), Italy.
After the success of the first three editions of the "Frontiers Rock Festival", the Italy-based label decided to create a spin-off event to highlight the incredible talent of the heavier bands on the roster.

The bill is made up of seven international and Italy based bands, all of whom will please fans of the power and progressive metal genres.
Trick or Treat will kick off the festival, playing songs from their awesome new record, "Rabbits' Hill Pt. 2," which will be released on July 8th.

Spanish metallers Lords Of Black featuring new Rainbow singer Ronnie Romero will follow with their exciting mixture of classic heavy metal combined with power and prog metal.

From there, DGM, an Italian band, who will release their highly anticipated eighth album, "The Passage" on August 26th, will take the stage and show of their incredible progressive metal stylings.

With no rest for the wicked, Italian symphonic metallers Secret Sphere will take the stage, spearheaded by the fabulous singer Michele Luppi, now keyboardist and background singer in Whitesnake.

The Festival will continue on with a theatrical approach – Prog and Symphonic – from the magnificent German band Vanden Plas. Their live return to Italy is certainly one of the most anticipated events of the day.

The two headliners will be: Labyrinth – a new Frontiers signing, recently finalized – one of the most successful Italian metal bands of all time, which will see the return of singer Roberto Tiranti to the line-up, who will offer a live rendition of their classic masterpiece "Return to Heaven Denied" from start to finish, in addition to some of the most acclaimed songs from their storied catalog.

The last slot of the evening could not have been left to anyone else other than Germany's mighty Primal Fear, one of the most successful metal bands around, fresh off the successful, chartbusting album "Rulebreaker," which charted in their home country of Germany, as well as in the United States and many other countries around the world.
Doors will open at 14.00 hrs.

Early bird tickets, available until June 30th, will cost 31.00 EURO. Then the price will go up to 35.00 EURO until the day of the Festival. Tickets purchased on the show day will cost 39.00 EURO.
Metalheads all over Europe – YOU SIMPLY CANNOT MISS THIS SHOW!
www.frontiersmetalfestival.com www.facebook.com/frontiersmetalfestival www.liveclub.it
Crucified Barbara Decide To Call It A Day
Hey everyone!
Today we are sad to say that a long journey has come to an end. Crucified Barbara were our dream and you all, made it come true!
The times we've had together as a band and shared on (and off) stage with you guys, leaves memories that no time can kill.
Our lives have parted and we need to move on. The last years have taken its toll on all of us and the joy of playing together got lost somewhere along the way.

But we are musicians at heart and the last chord is not taken for any of us, so we will probably see each other again, under different circumstances and in other variations.
Thanks to everyone we worked with during the years who believed in us when no one else did.
But without you, our fans, we wouldn't have seen the beauty and the strength of what rock music can do.
Thank you again for making our dream come true!
All the best and biggest respect!
Sincerely,
Crucified Barbara

Mia, Klara, Nicki, Ida
News from the Power Quest Camp!
We will be releasing our new 3 track EP at the Derby and London shows. This will be available in digipak format and will contain 2 brand new songs.
This is limited to 1000 copies and the first 500 will be individually numbered. on September 17th....a number will be selected between 1-500 and whoever has bought that copy will win a Ticket for Life to any headline PQ show in the future.
There will be a digital download available a couple of weeks after the EP release but more detail on that nearer the time.
Artwork is being produced by Felipe Machado, who has worked with us before and also with acts like Blind Guardian. The image below will give you a taster of what is to come. The cover art and the name of the EP will be revealed in July!
Stratovarius release their long awaited "Best Of" album via earMusic
Stratovarius, one of the most influential, successful and enduring power metal bands in the world, release their long awaited "Best Of" album on May 27th on earMUSIC and Sony Music Entertainment.
What started in 1985 under the name Black Water left a trail of 16 studio albums, ten Top 5 chart positions in their native country Finland and more than 40 top chart positions around the globe. Their distinguished mix of fast progressive metal and a melodic approach made symphonic metal originators Stratovarius one of the top names in the world.
After a few bumpy steps and stones in the band's line-up, Stratovarius' song writing found its peak in their recent studio works "Elysium", "Nemesis" and "Eternal". All milestones in sound, creativity and song writing.
It happens rarely nowadays, especially in metal, that a band creates one magic song after the other. Stratovarius are surely one of the few exceptions, now presenting 29 hits and fan favourites (and there could have been more!) on their long awaited "Best Of" album, which is released as 2CD Standard Edition, 3CD Limited Edition, and Download.
Both CD editions are released in a high quality packaging with liner notes written by exceptional keyboardist Jens Johansson and rare picture material from the band's private archive. The Limited edition also includes the exclusive 60 minute bonus CD "Live At Wacken 2015".
As a special treat, the "Best Of" features the brand new song "Until The End Of Days" from the current band line up consisting of Timo Kotipelto, Jens Johansson, Mattias Kupainen, Lauri Porra and Rolf Pilve.
All hand-picked by the band and adding up to 2 ½ hours of pure Stratovarius bliss, the songs give metal fans and those to be, a great selection of the band's impressive work, including classics such as "Black Diamond", "Hunting High And Low" and "Speed Of Light" as well as more recent material such as the most streamed song in the band's history "Unbreakable" and "Shine In The Dark" from their recent studio album "Eternal".
All songs are remastered by the band's long-time companion Mika Jussila of Finnvox Studios.
Jens Johansson explains: "It's been 20 years since the Episode album, we're all getting older but this stuff sounds as fresh as ever. Could it be that Stratovarius has discovered the fountain of Eternal Youth!? You may feel younger, but we can't actually (legally) promise you'll be younger after listening to this best-of album, but we can guarantee one thing: when you put it through your speakers, it will play Until the End of Days!!
To me it's a testament to the fact that paying attention to song writing and production was expensive, but so worth it. The songs, the sound and the performances really have stood the test of time."
Timo Kotipelto adds: "Wow! 20 years in Stratovarius have passed at the speed of light! I still remember when I joined the band and was happy to do some power metal. And I am very happy to still be able to do it after all these years! This collection of songs is an excellent selections and a cool way to remember the history of the band from the past to the present! I hope you will enjoy it as much as we did while selecting the songs. Rock the Metal!"
All Stratovarius albums will be re-released throughout 2016 and 2017, including extensive booklets and a lot of bonus material.
1. Until The End Of Days (brand new song)
12. A Million Light Years Away
16. I Walk To My Own Song
2. Will My Soul Ever Rest In Peace?
CD3 – Live At Wacken 2015 (only available on Limited Edition)
6. Legions Of The Twilight
Own a piece of Eden's Curse history!
Here's a chance to get your hands on our HUGE backdrop and onstage scrims that have served us well since 2010 and help contribute towards financing this years stage designs.
Fancy decorating your man/woman cave, studio wall or perhaps garage with these eye catching designs and know they are a part of the bands history?
The designs have been used at our Dream Theater, Symphony Of Sin UK Tour, Live Album Recording, German Tour and Vasby Rock Festival shows.
Eden's Curse Onstage EVE scrim (LEFT): http://www.ebay.co.uk/itm/-/262458783801?roken=cUgayN
Eden s Curse Onstage EVE scrim (RIGHT): http://www.ebay.co.uk/itm/-/262458795347?roken=cUgayN
Eden's Curse Onstage Backdrop http://www.ebay.co.uk/itm/-/262458832953?roken=cUgayN
Happy Bidding :)
Kyle Gass Band "Thundering Herd" storms on 2nd September
The Kyle Gass Band returns! Heavily armed with a bunch of new songs from their upcoming album 'Thundering Herd' the band will play a full European tour visiting Germany, Austria, Switzerland, France, Benelux and UK. The supergroup from Los Angeles certainly earned their 'Road Chops' playing more than 50 shows on the continent in 2015 alone and go big this time, with more animals, broader mutton chops and fronting Mr. Kyle Gass (Tenacious D) himself. Voice phenomenon Mike Bray and guitar virtuoso John Konesky are aboard as well as Jason Keene, probably the best photographer ever to play bass guitar, not to forget the talented Tim Spier, Drummer, Michael Jackson doppelganger and eye candy in one.
SPV Steamhammer will release the brand new Kyle Gass Band album titled 'Thundering Herd' in time to launch the tour on September 02nd as a digipak version, LP version and download. The 11 track beast was produced by the Kyle Gass Band in collaboration with John Spiker (Filter) and the result: 'It's a face melting classic rock album. We tried not to limit ourselves creatively this time around.', says guitarist John Konesky.
Responsible for mastering was Maor Applebaum (Faith No More, Sepultura, Halford), who had a clear vision for the sound of the album: 'I went for an organic sound that is not slammed or pushed too hard and has a cohesive and Vinyl Style sound to make it feel as a continuous flow of the album.'
The incredible hand-illustrated artwork by designer Will Fugman (http://willfugman.com) took 3 month from draft to completion and has already been revealed in the artwork commentary clip.

Tracklisting "Thundering Herd"
1. Cakey 04:08
2. Regretta 02:58
3. Bro Code 02:55
4. Hell Or High 03:04
5. Bring Her Back Better 02:55
6. Bone 02:30
7. Uncle Jazz 02:28
8. Mike Bray (Don't Drink The Water) 03:42
9. Mama's Ma 03:47
10. Gypsy Scroll II:Toot Of The Valley 05:02
11. The Best We Could Do (In The Time Allotted) 03:48
Pre-Order Links: https://TheKyleGassBand.lnk.to/ThunderingHerd
THE KYLE GASS BAND "Thundering Herd" Tour 2016:
02.09. DE Hamburg - Fabrik
03.09. DE Rostock - Mau Club
04.09. DE Berlin - Lido
06.09. DE Jena - F-Haus
07.09. DE Dresden - Beatpol
08.09. DE Nürnberg - Hirsch
09.09. DE Munich - Strom
10.09. AT Vienna - Szene
11.09. AT Dornbirn - Conrad Sohm
13.09. CH Winterthur - Salzhaus
14.09. CH Solothurn - Kofmehl
15.09. DE Saarbrücken - Garage
16.09. DE Frankfurt - Batschkapp
17.09. DE Stuttgart - Cann
18.09. DE Cologne - Luxor
20.09. NL Haarlem - Patronaat
21.09. NL Eindhoven - Effenar

22.09. BE Antwerp - Zuiderpershuis

23.09. NL Hengelo - Metropol
24.09. FR Paris - Le Petit Bain
25.09. FR Nantes - La Scene Michelet show I

26.09. FR Nantes - La Scene Michelet show II
27.09. FR Toulouse - Sint Des Seins
29.09. FR Lille - La Peniche
30.09. UK London - The Dome
ALL GERMAN DATES: http://www.eventim.de/kyle-gass-band
London UK: http://www.seetickets.com/…/th…/the-dome-tufnell-park/985022
Haarlem NL: http://www.ticketmaster.nl/event/166817?brand=nl_patronaat
Eindhoven NL: http://www.ticketmaster.nl/event/166739…
Hengelo NL: http://www.ticketmaster.nl/event/166767…
Antwerp BE: www.livecomedy.be/event/the-kyle-gass-band
Winterthur CH: https://www.starticket.ch/…/caribbean-vibez-20160913-2000-s…
Solothurn CH: https://www.starticket.ch/…/kyle-gass-band-tenacious-d-2016…
Paris FR: http://www.digitick.com/kyle-gass-band-paris-concert-petit-…
Toulouse FR: http://www.digitick.com/spm-prod-css4-digitick-pg5-oi4441.h…
www.eat-music.net www.thekylegassband.com https://www.facebook.com/kylegassband
https://www.facebook.com/steamhammerofficial
King's Call to release new album on Lions Pride Music
Lions Pride Music is happy to have signed on King's Call for their third, yet untilted, album. The band are currently working on it and with plans of a release in 2017.
Founded by Greek-born guitarist-extraordinaire Alex Garoufalidis, King's Call is a melodic Hard Rock formation based in Germany, featuring an international line up with Azerbaijani Asec Bergemann on drums and German native Andreas Kramer on bass.
Garoufalidis has jammed and recorded with the likes of Graham Bonnet (Alcatrazz), and Chuck Wright (House Of Lords! Quiet Riot). His melodic but powerful playing gives King's Call its distinctive sound.
In September 2013 King's Call released "Lion's Den," their second album, the follow-up to "Destiny," their debut effort released in October 2011. Every song a winner; all music and lyrics on "Lion's Den" are written by Alex Garoufalidis, and sung by Mike Freeland, one of the top vocalists of the genre, who is known for his work fronting the legendary Praying Mantis.
Vivaldi Metal Project – The Four Seasons
Release date: July 22nd, 2016
Label: Pride & Joy Music (world-wide, excluding Japan)
Trailer: https://youtu.be/YBFaqkvzaIg
The project is a symphonic-metal opera based on Antonio Vivaldi's Baroque masterwork "The Four Seasons", featuring more than 130 amazing metal and classical artists, orchestra, a string quartet and three choirs from all over the world. The album features 14 tracks – all the movements from Antonio Vivaldi's original score plus two original new songs written by MISTHERIA. The impressive roster of artists probably makes this titanic album the biggest all-star project ever!
Back in 2013, MISTHERIA started thinking about making a metal version of "The Four Seasons", a masterpiece that he loved and kept listening to since his childhood. MISTHERIA started to play and record all the movements on the piano but then felt that a parallel symphonic-metal version would have been the perfect continuation. Therefore, he recorded and uploaded a short trailer on the web to start engaging musicians. A few days later, Italian bassist and composer Alberto Rigoni (solo artist, TwinSpirits, Kim Bingham, The Italians, BADASS), who had already collaborated with Mistheria by recording bass on his previous solo album "Dragon Fire", learned about the project and contacted MISTHERIA offering his support to work on the project as co-producer. Also, MISTHERIA made the "innovative" choice – never done so far – to add lyrics and singers to "The Four Seasons" which, as composed by Vivaldi, is an instrumental work. For this important task, he invited Douglas R. Docker who perfectly translated the producer's concept into brilliant lyrics. Additional lyrics were written by Mistheria, Rob Rock and Lance King.
A cast of 10 awesome arrangers joined MISTHERIA creating epic and memorable music, combining a standard metal band lineup with strings, orchestra and choir: Douglas R. Docker, Francesco Dall'O', Frank Caruso, Gabriels, Keiko Kumagai, Nicolas Waldo, Pawel Penksa, Tomas Varnagiris, Yannis Androulakakis and Zhivko Koev.
The cast furthermore includes performances by Mark Boals (Malmsteen, Royal Hunt), Fabio Lione (Rhapsody of Fire, Angra), Edu Falaschi (Almah), Rob Rock (Impellitteri), Mike Lepond (SymhonyX), Dani Löble (Helloween), Ruud Jolie (Within Temptation), Mark Cross (Firewind, Scorpions), Steve Di Giorgio (Testament), Rolf Pilve (Stratovarius), Victor Smolski (Rage, Almanac), Ruben Israel (Delain), John Macaluso (ARK), Marco Sfogli (James Labrie), Chris Caffery (Savatage), Mark Wood (Trans Siberian Orchestra), Dirk Verbeuren (Soilwork), Atma Anur (Tony MacAlpine), Vitalij Kuprij, Anna Portalupi (Tarja Turunen), Sean Tibbetts (Kamelot), Martijn Peters (Stream of Passion) and many more.
It took more than 2 years of intensive non-stop hard work to get the album done. Mixed and mastered by Ivan Moni Bidin at "Artesonika" recording studio in Italy and assisted by Fabio D'Amore, the album is a full 74 minutes of intense, passionate, fascinating, powerful and majestic experience!
Production, ideation, concept and artistic direction by MISTHERIA. Co-produced by Alberto Rigoni.
www.vivaldimetalproject.com / www.mistheria.com / www.albertorigoni.net
The pre-sale for the CD digi-pack will start during this week. The download on iTunes and the first instant grat for the track "The Age Of Dreams" already is available at this link: https://itunes.apple.com/de/album/the-four-seasons/id1117818690
A double vinyl release of "The Four Seasons" will be scheduled for a release in September.
Black Crown Initiate announce European tour
Pennsylvania metallers BLACK CROWN INITIATE will join Born Of Osiris, Veil Of Maya and Volumes on the SUMERIAN ALLIANCE EUROPEAN TOUR in Fall 2016. Touring in support of their second album Selves We Cannot Forgive, set for release on 22 July via Long Branch Records, this run marks BLACK CROWN INITIATE's first visit to Europe.
The brand new single "For Red Cloud" is available digitally and can be streamed here: https://BlackCrownInitiate.lnk.to/ForRedCloudPR
Tour Dates
09.09.16 Germany Karlsruhe @ Stadtmitte
10.09.16 Belgium Brussels @ VK
11.09.16 UK Leeds @ Key Club
12.09.16 UK Glasgow @ Classic Grand
13.09.16 UK Manchester @ Sound Control
14.09.16 UK Cardiff @ The Globe
15.09.16 UK London @ o2 Islington Academy
16.09.16 Netherlands Tilburg @ 013
17.09.16 France Paris @ Fleche d'Or
18.09.16 France Toulouse @ Metronum
20.09.16 Spain Madrid @ Changó
21.09.16 Spain Barcelona @ Salamandra 2
22.09.16 France Montpellier @ Secret Place
23.09.16 Italy Milano @ Legend Club
24.09.16 Switzerland Lausanne @ Cerbervs Fest
25.09.16 Germany Saarbrücken @ Garage
26.09.16 Germany München @ Backstage
27.09.16 Austria Wien @ Arena
28.09.16 Hungary Budapest @ Durer Kurt
29.09.16 Poland Katowice @ Mega Club
30.09.16 Germany Leipzig @ Täubchenthal
01.10.16 Germany Köln @ Euroblast
02.10.16 Germany Köln @ Euroblast
03.10.16 Germany Berlin @ Musik & Frieden
05.10.16 Sweden Stockholm @ En Arena
06.10.16 Norway Oslo @ John Dee
07.10.16 Sweden Gothenburg @ Fangelset
08.10.16 Denmark Aarhus @ Atlas

Tickets at http://www.avocadobooking.com/…/sumerian-alliance-europe-20…
PREORDER HERE ; http://po.st/SelvesWeCannotForgiveBundle
Black Crown Initiate have worked their way into the heavy music community's collective consciousness with steady determination. Likeminded supporters who made the thrilling discovery of songs like "A Great Mistake," "The Fractured One," and "Withering Waves" are rewarded in kind by the continued evolution on Selves We Can Not Forgive. As Black Crown Initiate continuously proves, heavy metal and heavy intelligence don't have to be mutually exclusive. These men are conjuring an awe inspiring body of work that is as unstoppable as it was inevitable, like existence itself. This is high-minded art delivered with a guttural growl.
Web Links - http://www.fb.com/BlackCrownInitiate http://twitter.com/BCInitiate
http://www.instagram.com/blackcrowninitiate http://www.fb.com/LongBranchRecords
http://www.lbr-shop.com
Lions Pride Music welcome Wild Souls to their rosta
Lions Pride Music is glad to welcome onboard Wild Souls, melodic hard rock at it's best! Wild Souls will shortly release their second full album "Game Of Love"!

A teaser for their upcoming debut single video of the album can be found here: https://youtu.be/QfwEpVBZQOU.

Set for release in autumn 2016.
Bio: Founded back in July 2010, by the guitarist Kostis Tsiligiris, Wild Souls formed their basic member line-up a year later with George Nikolaou as a leading vocalist and followed by Dimitris Mazarakis on the keyboards. With Tasos Karapapazoglou (Bass) and Nikos Tsiligoudis (Drums) they recorded and released their first single entitled "Brokenheart", in September 2011.
The success of the song was followed by several gigs around the country, while the band was tirelessly working towards the completion of their first full-length album. Their passion for the '80s hard rock scene and their music performance was proved before a live audience as they supported onstage in October 2012 the band Steam Roller, founded and led by guitarist Doug Aldrich (Whitesnake, Dio, Burning Rain). This gig led to a great collaboration between Doug Aldrich and Wild Souls, as the first flew to the city of Kavala, Greece, in order to compose and record the guitar solo for one of the band's songs, entitled "On the Road".
Their first album was named after this song, and it was released in 2013 from Final Touch Records (distributed in stores by Cobalt). Metal Hammer &Heavy Metal magazine recommended it as "the band is a fresh suggestion with memorable songs, a right attitude, cheerful mood and flawless playing" (Dec. 2013).
On March 2014 Wild Souls began working on their second studio album with even more inspiration, while gigging around the country sharpening their craft. Unfortunately during the recordings the band's keyboarder Dimitris Mazarakis decided to retire from the band and Wild Souls had a minor setback. This did not last for long however, as Wild Souls continued with an even stronger will and passion to compose and record their next album.
Months later, on December 2015 the band welcomed a new member. Nikos Karagiannis, a talented guitarist, found his place amongst the band and with his addition Wild Souls were now stronger than ever. With their new member, the band shot their first Video Clip for a new song that will be included in the second studio album.
Soon after, and by the mark of the new year, the recordings where finally complete and the band's second studio album emerged with very promising songs and masterful compositions.

Wild Souls are now performing gigs while planning the release of their album that is sure to leave a mark!
Band Members:
Giwrgos Nikolaou (vocals)
Kostis Tsiligiris (guitars)
Nick Alitis (guitars)
Nikos Tsiligoudis (drums)
Tasos Karapapazoglou (bass)
Weblinks: https://www.facebook.com/wildsoulsband https://twitter.com/wildsoulsband
https://wildsoulsband.bandpage.com
Symphonity to release 'King Of Persia' via Limb Music
A brand new album of Czech/German/Slovak metallers SYMPHONITY entitled "King of Persia" will be released via Limb Music on September 23. It contains ten songs including a nine-minute long title track.
Here is a complete track list:
01. King of Persia
02. The Choice
03. In the Name of God
04. Flying
05. A Farewell That Wasn't Meant to Be
06. Children of the Light
07. Siren Call
08. Live to Tell the Tale
09. Unwelcome
10. Out of this World
Album line-up:
Olaf Hayer (DIONYSUS, LUCA TURILLI) - lead vocals
Herbie Langhans (SINBREED, AVANTASIA) - lead vocals
Libor Křivák - guitars
Ivo Hofmann - keyboards
Ronnie König (SIGNUM REGIS) - bass
Martin "Marthus" Škaroupka (CRADLE OF FILTH, MASTERPLAN) - drums
A mezzo-soprano Jana Hrochová from National Theatre Brno appears as a special guest. The album was produced by Libor Křivák, mixed by Sascha Paeth (AVANTASIA, EDGUY, RHAPSODY, KAMELOT, ANGRA, etc.) and mastered by Miro (AVANTASIA, RHAPSODY, KAMELOT, EPICA, etc.).
The cover artwork was done by Andreas Marschall (BLIND GUARDIAN, KREATOR, RUNNING WILD, HAMMERFALL, etc.).
Violet Janine to release 'Between Red & Blue' on Lions Pride Music
Lions Pride Music is happy to announce the release date of Violet Janine's debut album, Between Red & Blue, for the 6 of June.
Between Red & Blue see's the debut release from Swedish melodic rockers Violet Janine. The band have only been around for a short while, but have quickly stirred up some attention in their home country, and it wasn't long after that, that the band had 9 tracks ready for recording. The 9 tracks being was a collaberation between Janine Nyman, Palle Hammarlund, Daniel Palmqvist, Basse Blyberg, Ian Brunnberg, with the adding of Tony Martin on the song So Much More and Emma Nors, Rob Nasty and Pontus Snibb on the song Down On My Knees. The band then entered Kingside Studio with producer Otto Wellton to record the first 8 tracks of the album and also where the video for, So Much More, were shot. Last song, Down On My Knees, was recorded at Capital Studios with Palle Hammarlund.
The band also quick got in contact with bringing in outside guest vocalist to be featured onto the album in form of the tracks, So Much More, featuring legendary Black Sabbath vocalist Tony Martin who also wrote the track for the album and Pontus Snibb of Bonafide on the track, Down On My Knees. There's been made two music videos for the tracks which can be seen in the youtube links further below.
Lead Vocalist Janine Nyman brings to the recordings a powerful raw voice, like an unshaped diamond, ready to sparkle brighter than the sun with the first listenning of her voice. Sparkling along with her is also the eminent guitar playing by Daniel Palmqvist, which also have captured all this in the recording of the album. And with Basse Blyberg, Ian Brunnberg & Mano Lewys to round up the rest of the remaining band, the band is to embark into a bright future.
For future references the band plans on touring in support of the debut album and along the way inspiring with new ideas, one of these are to introduce a fragrance which is significant with the name of the band and will be used when the band is on stage live, for the audience to enjoy.
The band will join Smokin' Aces for a live gig at High Voltage in Copenhagen on the 26 of November, so be there.
Web links - Youtube - https://youtu.be/JiirlFE-CQ8 https://youtu.be/yUusrMoPRZ4
Facebook - https://www.facebook.com/violetjanineofficial/
Calling all Robin McAuley fans!
Do you have any bootlegs stashed away in your attic? How about in one of those boxes in your garage - the ones you haven't opened in a couple of decades?

The time has come to unearth your McAuley-Schenker Group live audio and video (any song) and send it to us. Why not send your pictures too, while you're at it!
The "ROCK 'TIL YOU'RE CRAZY" contest is officially open.

Please send your entries to admin@robinmcauley.com.

The random chosen winner will have a change to chat with Robin Mc Auley on the phone, and two more will receive a autographed, personalized photo.
Let's get digging. Contest ends Sunday, June 12th 2016.

By submitting your entry, you give permission to use the audio/video/photo on the robinmcauley.com website and robinmcauley YouTube channel.
Please send your entries to admin@robinmcauley.com.

Please don't post your entry on FB. Please send your link, audio/video file or pic to above email.
Induction to release 'The Outwitted Consecration' this month
Power symphonic/metal band Induction reveals cover art of their upcoming single "The Outwitted Consecration" which will be out on June 12th 2016!
The song "The Outwitted Consecration" tells the story of a culture, built and created in ancient Egypt, translated to the modern age. The new "pharaoh" we depend on.

"The Outwitted Consecration" is a preview of Induction's upcoming full length album, which will be recorded next year 2017.

Produced by Roland Grapow (MasterPlan, ex-Helloween), co-producer Martin Beck & Induction.
Line-up:
Nick Holleman – vocals
Martin Beck – guitars
Teemu Mäntysaari – guitars
Marek Bero – bass
Petr Kosejk – drums
Featured orchestra composer – Peter Crowley Fantasy Dream

Producer – Roland Grapow
How would you like to meet THUNDER?


5 lucky fans will win a pair of backstage meet-and-greets at this year's STEELHOUSE FESTIVAL! Two of those winners will also receive an exclusive THUNDER goody bag personally put together by Danny and the boys! For your chance of winning, simply get your Steelhouse ticket before midnight on Sunday 5th June.

For tickets and info, visit: www.steelhousefestival.com
SWEDISH Glam Rock pioneers EASY ACTION release their new digital single "Drop The Bomb" on Monty Music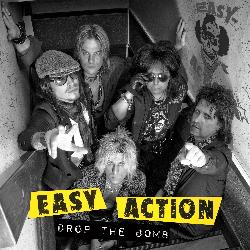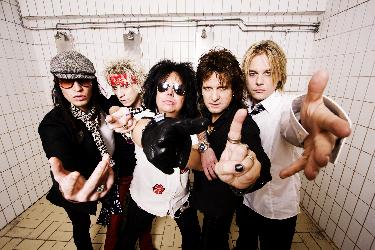 The band says about this track: "It's been ten years, almost to the day, since we played our comeback show at the Sweden Rock Festival. I turned out to be a special day for all of us. A recently retrieved hard drive with multi cam pro shot video allowed us to go back to that day in 2006 and present a taste of the album that was started in 2009 but never completed. Let's DROP THE BOMB! A thank you and goodbye from Simon, Grizzly, Kee and Zinny. For Michael."
The single and video "Drop The Bomb" is out NOW!
YouTube: https://www.youtube.com/watch?v=PXgo05qh4TQ&feature=youtu.be
Spotify: https://open.spotify.com/album/3qEI5aEky5mLLq8LqUwfIT
iTunes: https://itunes.apple.com/…/drop-the-bomb-single/id1107401959
Also released today, for the first time on digital platforms, are the two songs we recorded with Chris Laney at Polar Studios in 2008. A re-recording of "We Go Rocking" and the Zan/Marcello penned "Jack's Back". How's that for a Friday night huh..?
Play it loud!
iTunes: https://itunes.apple.com/…/we-go-rocking-single/id1107399675
Spotify: https://open.spotify.com/album/7i9b7rvNs1jx3JowsJblom
1986-2016 Paradox are celebrating 30 years!

More than three years have passed since the release of "Tales Of The Weird" (2012) and so the time has come to celebrate the band's 30th anniversary with the 7th studio album "Pangea" this summer.


"I have never worked so hard and with so many emotions on an album like on Pangea" states the charismatic lead singer and mastermind Charly Steinhauer, who has spent the past 1,5 years to create this album. The background of "Pangea" is also marked by his setbacks, caused by several health impairments and private disappointments during the last years.

That is how the longest album (60 min) in band history so far arose, produced by Charly Steinhauer himself!


"Pangea" – the last supercontinent and a symbol for the beginning of the end of life on earth. Several scenarios (e.g. war, comet, plague, cataclysm, alien invavsion, etc.) may cause this situation which is the album's quintessence.


As a special anniversary surprise, Charly Steinhauer re-united the original line-up from the debut album "Product Of Imagination", released in 1987, for the backing vocals on "Pangea".


Traditionally Claudio Bergamin (Halford, King Diamond), who was also responsible for the last three Paradox artworks, has once again created a fantastic cover artwork, which perfectly matches the album title.


"Pangea" provides powerful riff attacks, great lead guitar work and Charly Steinhauer's typical vocals in a remarkable intensity. Paradox stick to their musical roots and evolve by using today's advanced technical opportunities.

The fans can look forward to a very impressive album, dedicated to each one of them for their continuous support and loyalty through all the years.
Dare to release brand new studio album 'Sacred Ground'
One of the UK's finest Melodic Rock bands, DARE, will return with their brand new studio album "SACRED GROUND" on July 15th, 2016 via Legend Records!
Product: Dare – Sacred Ground
Release date: July 15th, 2016
Label: Legend Records

Fronted by singer songwriter Darren Wharton (who first rose to fame in the early eighties playing keyboards with legendary Irish rock band Thin Lizzy), DARE are one of the most respected and innovative melodic rock bands working today, gaining cult status among AOR fans throughout Europe, the UK and the world. The band's debut 1989 album 'Out Of The Silence' recorded at Joni Mitchell's Bel Air Studio Los Angeles, and produced by Nickelback producer Mike Shipley is still widely regarded today as one of the all time great AOR albums.

Darren joined Philip Lynott's Thin Lizzy at the tender age of eighteen and enjoyed 5 great years with the band touring extensively, alongside renowned guitarist Scott Gorham, drummer Brian Downey, guitarists Snowy White (Pink Floyd), Gary Moore and John Sykes (Whitesnake). Working closely with Philip Lynott, Darren also recorded classic Thin Lizzy albums, such as 'Chinatown', 'Renegade', and 'Thunder and Lightning' on which Wharton co-wrote 3 songs, including the hit single 'The Sun Goes Down'. Sadly, the latter was to be Thin Lizzy's last studio album, and in 1986 Darren Wharton returned to his home town of Manchester where, as an outlet for his creative flare for song writing and working with young Oldham guitarist Vinny Burns, he formed his own band, DARE.

Darren re-joined Thin Lizzy in 1994 and the band continues to tour extensively around the world to rapturous fans and huge audiences. The band recently completed a big tour of the USA with Judas Priest and recently supported Guns 'n' Roses in the UK as well as scores of major festival shows.

Wharton's style of song writing, modern anthemic rock with Celtic overtones, coupled with the bands powerful live performances throughout Europe and the UK ( Sweden Rock, BYH Festival Germany) have gained Dare the reputation as a bright force on the British rock scene. SACRED GROUND is the bands much awaited 7th studio album; a modern classic, original, yet instantly addictive. It features some of Wharton's most mature song writing to date. Thought provoking and passionate….whilst still retaining a dark rock edge. As the band's Worldwide fan base eagerly anticipate the new album, Sacred Ground is destined to be another classic album by AOR Rock legends DARE.
www.facebook.com/darebandofficial
Darren Wharton - Vocals & Keyboards
Vinny Burns - Guitars
Kevin Whitehead - Drums
Nigel Clutterbuck - Bass
Marc Roberts – Keys (live)r
Saxon classics to be re-released on vinyl!
Following the success of the vinyl box set, Demon Music Group are making all of Saxon's nine classic studio albums, released between 1991 and 2009, available individually, on coloured 180 gram vinyl. All LPs are coming with an inner sleeve featuring the lyrics and will be released on May 27th.
Pre-order your favourite classic here:
Solid Ball Of Rock (Silver vinyl): http://amzn.to/22fXnJl
Forever Free (Red vinyl): http://amzn.to/1TYQeJW
Dogs Of War (Orange vinyl): http://amzn.to/1R7XQ8h
Unleash the Beast (Gold vinyl): http://amzn.to/1YBj4RN
Metalhead (Blue vinyl): http://amzn.to/1R7XUVz
Killing Ground (Red vinyl): http://amzn.to/1sxxVmy
Lionheart (Lilac vinyl): http://amzn.to/1OGxwYs
The Inner Sanctum (Blue vinyl): http://amzn.to/1WDLjRZ
Into the Labyrinth (Neon vinyl): http://amzn.to/1TnogsA
The albums are also available to download from iTunes.
Bun E. Carlos of Cheap Trick to release 'Greetings from Bunezuela'!
Photo Credit: Matthew Bowie
Cheap Trick drummer and 2016 Rock & Roll Hall of Fame Inductee Bun E. Carlos announced the release of his new solo album, "Greetings From Bunezuela!," on June 24th, 2016 via SPV Recordings in Europe. The collection features 13 rock songs, 11 of which are covers, including "Armenia City in The Sky" (The Who), "Idea" (The Bee Gees) or "Tell Me" (The Rolling Stones).
The album features Robert Pollard (Guided By Voices), Xeno (original Cheap Trick vocalist), Hanson, Alejandro Escovedo, Dave Pirner (Soul Asylum), John Stirratt (Wilco), Nicholas Tremulis, Alex Dezen (Damnwells), Rick Rizzo (Eleventh Dream Day), and members of Candy Golde and the Monday Night Band.
The first single, "Do Something Real," features Robert Pollard on vocals, and is a remake of a solo Pollard song that was released in 1999. The song is available now digitally.
Carlos is the drummer for the legendary rock band Cheap Trick, drumming countless hits like "I Want You To Want Me," "Surrender," "Dream Police," and "If You Want My Love."
In 2009, Bun E. Carlos joined Tinted Windows with Hanson singer Taylor Hanson, former Smashing Pumpkins guitarist James Iha, and Fountains of Wayne bassist Adam Schlesinger. The critically acclaimed power-pop-band released an eponymous record and played several shows. In 2011, Bun E. Carlos joined Candy Golde with Nicholas Tremulis, John Stirratt (Wilco), Rick Rizzo, (Eleventh Dream Day), and Mark Greenburg (The Coctails). Candy Golde released a 5-song EP, 10" record, debuted at SXSW, and still record and perform, though sporadically.
Coming June 24th, 2016
Tracklisting for "Greetings From Bunezuela!"
1 Do Something Real (feat. Robert Pollard)
2 Armenia City In The Sky (feat. John Stirratt)
3 Him Or Me (feat. Hanson)
4 I Love You No More (feat. Alex Dezen)
5 Tell Me (feat. Alejandro Escovedo)
6 It Takes A Lot To Laugh, It Takes A Train To Cry (feat. Dave Pirner)
7 Let The Mystery Be (feat. Xeno)
8 Idea (feat. Robert Pollard)
9 Les Cactus (feat. Nicholas Tremulis)
10 I Can Only Give You Everything (feat. Rick Rizzo)
11 Slow Down (feat. Alejandro Escovedo)
12 Count On Me (feat. Xeno)
13 I Don't Mind (feat. Alex Dezen)
More infos at Bun E. Carlos Facebook http://www.facebook.com/Bun-E-Carlos-158423844200933
www.spv.de
KAMIKAZE KINGS announce a European Tour
Kamikaze Kings announce the "Brothers Of Rock N' Roll" European Tour this coming June.
The German Groove Hard Rockers KAMIKAZE KINGS announce a European Tour named "Brothers In Rock N' Roll" as part of their constant support for their brand new album "Royal Renegades", which was recently released by 7Hard Records.
Following their previous glamorous antics of the earlier releases, KAMIKAZE KINGS raised up the stakes with "Royal Renegades". Their musical direction generated a heavier tone with smashing grooves, MOTORHEADish and street wild attitude. True renegades on display.
The "Brothers In Rock N' Roll" Tour will take KAMIKAZE KINGS through Germany, Poland and The Netherlands. The tour will be played in three separate weekends.
"Steel On Steel" - https://www.youtube.com/watch?v=kNur5i17XPk
"Royal Renegades" / 7Hard Records - OUT NOW - Order: http://www.kamikazekings.com
Kamikaze Kings Links: http://www.kamikazekings.com/news/ https://www.facebook.com/KamikazeKings
Sliding in from Germany for the first three dates of the tour as main support in the "Brothers In Rock N' Roll" Tour will be the greasy Hard Rock mongers, Scumdogz, out of Hannover. Employing a fine mixture of crunchy Hard Rock tainted by Motorcycle man groove and sleaze Rock, this five some crew will deform the stage right before KAMIKAZE KINGS will head up to finish the job.
Recently the band released its debut self-titled album, via 7Hard Records, and currently heavily supporting it throughout their area.
"Sell My Soul" - https://www.youtube.com/watch?v=QhHHHZSs5vc
"Scumdogz" / 7Hard Records - OUT NOW - Order: https://www.amazon.de
Scumdogz Links: http://www.scumdogz.com/ https://www.facebook.com/SCUMDOGZ
Agentur-EAM Links: http://www.agentur-eam.de/ https://www.facebook.com/agentuream/
DGM announce details of their brand new album 'The Passage'
Frontiers Music Srl is excited to announce the release of the brand new album from Italian prog metal masters DGM, entitled "The Passage", on August 26th.
"The Passage" is DGM's eighth studio album and is the culmination of almost 20 years of hard work that started back in 1997 with the release of their self-produced mini-album, 'Random Access Zone'. The band went through several incarnations and lineup changes during the years, but since singer Mark Basile joined the group in 2007, DGM evolved and developed their sound into what they have now become.
It was probably the release of "Frame" (2007) that pushed the band into the top of the league of international prog metal. It was also on the strength of this material that DGM managed to tour for almost four years around the world, taking part in some of the biggest metal festivals, supporting Symphony X on their European tour, and sharing the stage with Pagan's Mind too. In 2013, DGM came back with "Momentum", an album which showed the full stylistic maturity of a band which felt fully confident with their abilities, both on the songwriting and the musicianship side. The last album was promoted with more shows and after several gigs in Europe, they performed for the second time at ProgPower USA and started their first Asian tour in November 2014 playing Beijing, Tokyo, Nagoya and Osaka as headliners.
The new album, "The Passage" is another substantial step forward for DGM. Sounding like a hungry, urbanized version of Symphony X, with substantial hard rock influences, the new record is remarkable in several aspects. The compositions are phenomenal, with sweeping choruses, technical passages, lightning fast fretwork, big vocals and bombastic transitions. The playing is simply faultless and the melodies are perfectly woven into the killer guitars, epic keyboards, and pounding drums!
"This album can easily be seen as our most ambitious work to date," says guitarist and producer Simone Mularoni. "This time we tried to evolve to an even more personal sound. We took all the elements we developed through all these years and we tried to take them to the limit. Throughout the whole record you will hear a recurrent musical theme. Instead of doing a usual concept album with the lyrics, we decided to do a sort of musical concept with this melody that repeats in every song but every time with different time signatures and keys," tells drummer Fabio Costantino. "This album will offer to the listener a key for a positive dimension. A path made of sound vibrations: The Passage to our dreams and hopes," concludes bassist Andrea Arcangeli.
Evergrey singer Tom Englund and Symphony X guitarist Michael Romeo also appear as special guests tributing the value of this outstanding album. And let's not forget the great job that producer Simone Mularoni did in the studio! The future looks bright for these guys! Check them out live when they come to a town near you!
"The Passage" tracklisting includes: The Secret (Part 1); The Secret (Part 2); Animal; Ghosts Of Insanity; Fallen; The Passage; Disguise; Portrait; Daydreamer; Dogma; In Sorrow.
Enjoy the album's EPK following this link: https://youtu.be/ip-E0qsXCac
DGM
Simone Mularoni – guitars, keyboards
Marco Basile – vocals
Andrea Arcangeli – bass
Fabio Costantino – drums
Emanuele Casali – keyboards
Special guests:
Tom Englund – vocals on "Ghosts of Insanity"
Michael Romeo – lead guitar on "Dogma"
Produced by Simone Mularoni
TOUR DATES

June 18 - Roverè Veronese, Festival (Italy)
July 21 - Napoli, New Sea Legend (Italy)
September 16 - Titans Club, Lens (Belgium)
September 17 - Moonlight Club, Diest (Belgium)
September 18 - De Meister, Geleen (Holland)
September 24 - Kofmehlweg Soletta, ElevenRock Fest (Switzerland)
November 3 - Osaka, LiveHouse (Japan)
November 4 - Nagoya, Sakae (Japan)
November 5 - Tokyo, Shinijuku (Japan)
November 6 - Tokyo, Shinijuku (Japan)
More shows TBA
Weblinks: www.dgmsite.com // www.facebook.com/dgmprog
Toby Jepson News
Toby Jepson has been a busy man since the hugely successful Little Angels disbanded in 1994. His production wizardry has been in high demand, with acts such as The Virginmarys and The Answer calling on him to produce their albums. He has been instrumental in the rise of James Toseland's band, co-writing and producing two albums with the act who are a growing force on the live circuit and making serious waves in Europe and the US. Add to that several co-writing credits with Katie Melua and you have a great idea of the depth and quality of his songwriting. He has even managed to squeeze in a few solo EPs along the way to keep his faithful fan base engaged and entertained.
Now we are delighted to announce that Toby Jepson is back doing what he is best known and loved for, and that his new band, Wayward Sons has signed to our label, and will commence work on a new album imminently.
It is all about songs for Toby. He is not someone to do anything by halves, his heart and soul will be put into producing a record that will make him proud and that we are certain will be greeted with enthusiasm from his loyal fans and the wider rock audience across the world.
Let Toby sum it up himself: 'I feel I have unfinished business, stories still left to tell, points to make, noise to create, all of the above...besides, it wasn't a choice, more of a need. My intention is very simple. I want to write about what makes me tick; about what I believe in. Hopefully you will believe in it too. It will be warts and all'.
Expect the album in the first half of 2017. In the meantime, check out the band on Facebook here: https://www.facebook.com/waywardsonsbanduk/
Delain have just announced they return to the UK and Ireland in November 2016
Delain have just announced they return to the UK and Ireland in November 2016 to support the upcoming album release scheduled for the summer 2016!
Make sure to catch the band and their energetic live shows on the following dates!
With Special Guest Evergrey and support KOBRA AND THE LOTUS:

8th - BIRMINGHAM – Institute
9th - GLASGOW - The Classic Grand
11th - DUBLIN - Button Factory
12th - MANCHESTER – The Ritz
13th - LONDON – Koko
15th - NORWICH – Waterfront
16th - SOUTHAMPTON - Engine Rooms
17th - CARDIFF - Tramshed

Tickets will be on sale now.
DELAIN will be appearing at Download Festival 2016 which takes place at Donington Park between June 10 – 12, 2016. For up to date information and tickets visit: http://downloadfestival.co.uk
Frontiers Music Srl is thrilled to announce that they have inked a deal with UK rock trio RavenEye
RavenEye was formed in 2014 by 25-year-old, multi-award winning guitarist/singer Oli Brown, along with drummer Kev Hickman and Aussie bassist Aaron Spiers. In 2015 the band released their debut EP, "Breaking Out", and toured extensively worldwide with direct support slots for slash w/ Myles Kennedy & The Conspirators and Deep Purple. They appeared at major rock festivals, including Aftershock Festival (US) and Louder Than Life (US) as well as headlining their own tours. Classic Rock Magazine described 'Breaking Out' as "a filthy monster of a song".
2016 has seen the band play a successful UK headline tour in January/February plus the direct support slot for The Darkness on their US tour in April/May. This tour helped "Breaking Out," make its' debut on Billboard's Heatseekers chart proving that touring and delivering live still drives sales.
The band is now busy recording its much anticipated full length album before embarking on a tour throughout Europe, which includes Hellfest Open Air Festival (France), Download Festival (UK), Rock For People (Czech Republic), Azkena Rock Festival (Spain) and the direct support slot for Halestorm in Denmark, France and Switzerland.
"We are delighted to be signing with Frontiers!" the band commented. "They have an incredible roster of artists that have influenced us musically and it's an absolute honour to be associated with them. We can't wait to get our new music out! We pride ourselves on starting this band with a do-it-yourself approach to managing our career and have been meticulous in assembling a team that will push RavenEye to the masses. We've chosen Frontiers because it is a label that truly cares about their artists and together we intend to make an album that's going to kickstart the beginning of another exciting new year for us!"
2016 is definitely the year of the Raven! Look for their debut album to hit in September 2016!
Watch the video for "Breaking Out" here: https://youtu.be/Arh_bK0Cr-4
Listen to the EP "Breaking Out" on Spotify here: https://open.spotify.com/album/2LlLmjq6yqWcpddCf3yken
Websites: www.raveneyeofficial.com www.facebook.com/ItsRavenEye
Shiraz Lane spill the beans
Shiraz Lane are sharing in-depth stories behind each song on their album, FOR CRYING OUT LOUD. They started with the first track, "Wake Up" and it is a really interesting read!
When you are done reading about the song, check out the video here: https://youtu.be/wNn23BOSeyY
Hannes:
A high tempo song with lyrics that fit the song as a whole. It's sickening to see all the racism in our daily lives - people pretending to be of higher value just because of different color of the skin. We need to realize that no matter which color we are, we all come from the same place - we all have the same ancestors - we're all worth the same. "Future set up for regret, history repeats itself" - we talk about making the world a better place but we don't act on it, and thus we fail to see the bigger picture, history keeps on repeating itself. We need to WAKE UP!
Joel: The bass n' drum based intro is one of the very first things we ever jammed when I joined the band and I like the idea of that kickstarting the debut album. I've never had so much adrenaline flowing through me as I did at the album release party when we started the show with WU and carbon oxide cannons kicked in on the "Fight the power!" scream. Chills. And playing this makes me feel like I have Superman's powers.
Jani: As Joel mentioned it was one of the first jams we ever made together, but the idea was long forgotten until someone found old rehearsal recordings from an iPhone. Of course we had to compose the whole song almost from scratch because it was just some random bits n' pieces of ideas but you can still hear the original intro and some parts from the verses and chorus. Great song and kickass start for the album and gigs!